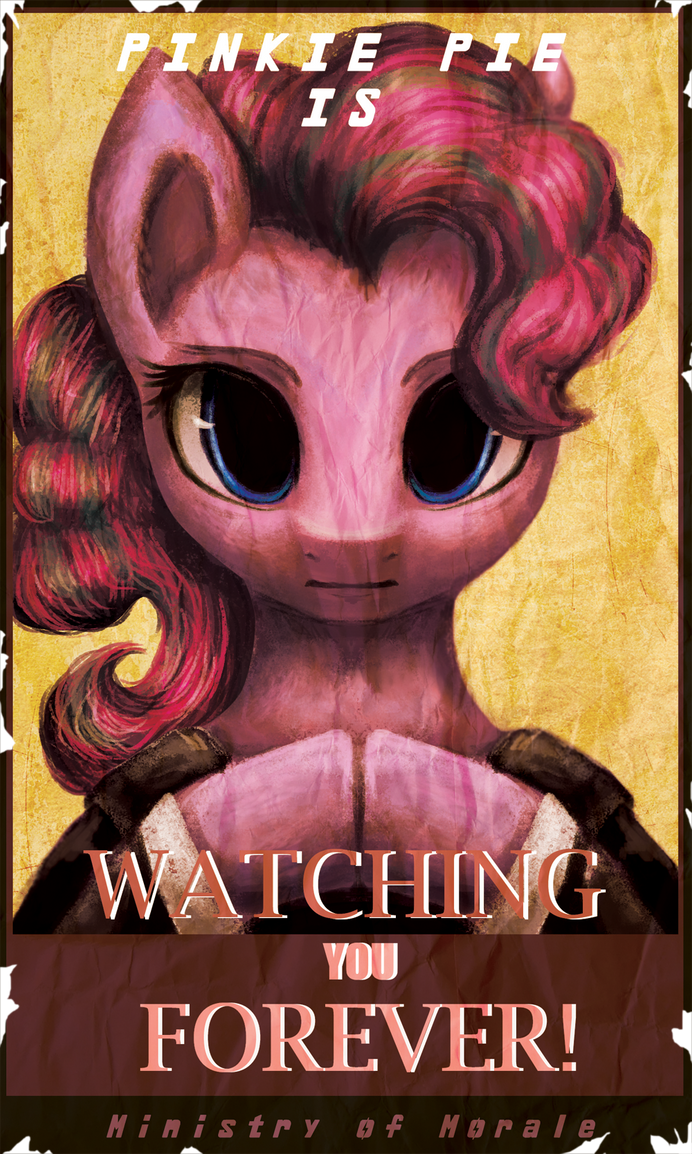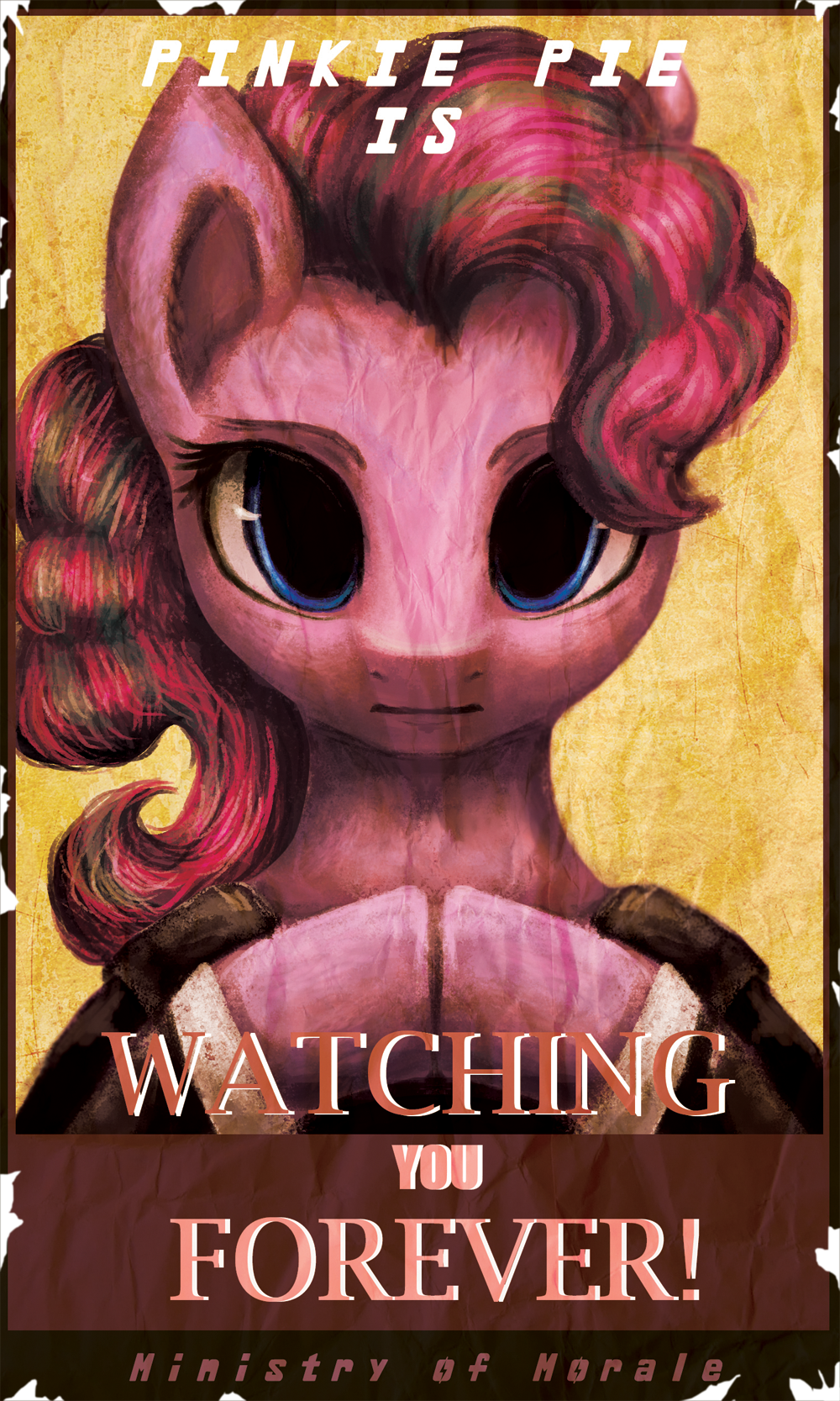 Watch
Ministry of Morale propaganda Poster from Fallout Equestria: "Pinkie Pie is Watching you FOREVER!"
part of my "FOE Propaganda Poster line". Will contain 6 posters, 1 for each ministry.
----------------

www.patreon.com/aschenstern
Please consider supporting me on Patreon , if you like my art

You will get to see wips, exclusive pics, speedpaints, early access and free art for you!
Thank you so much! <3
----------------