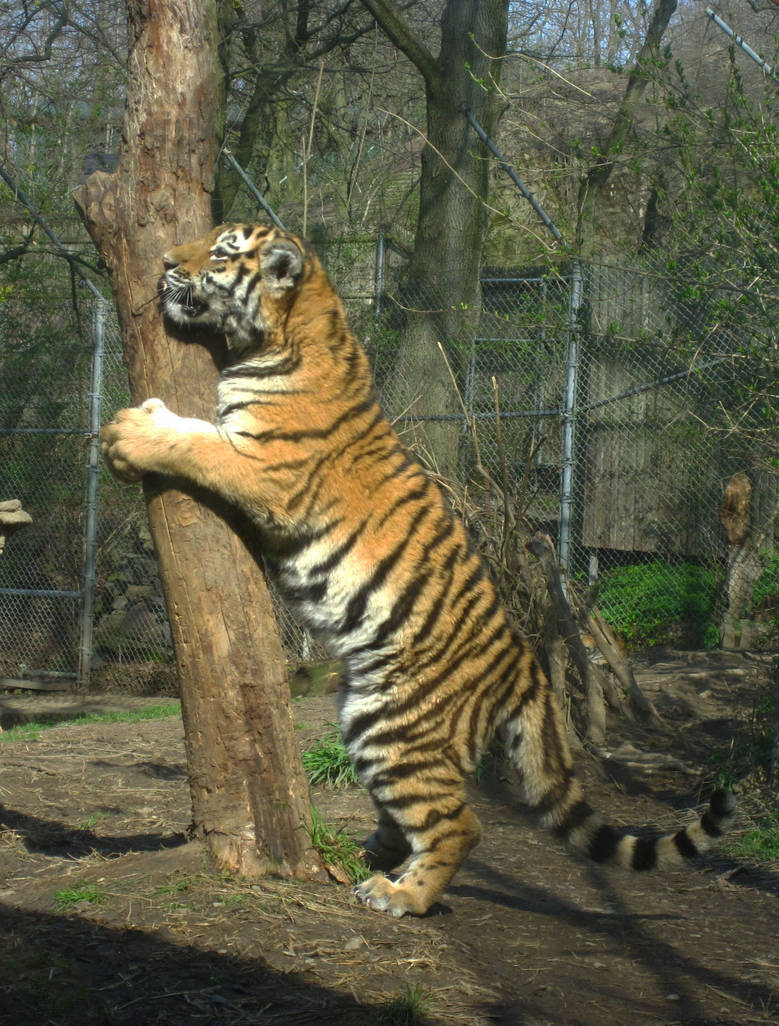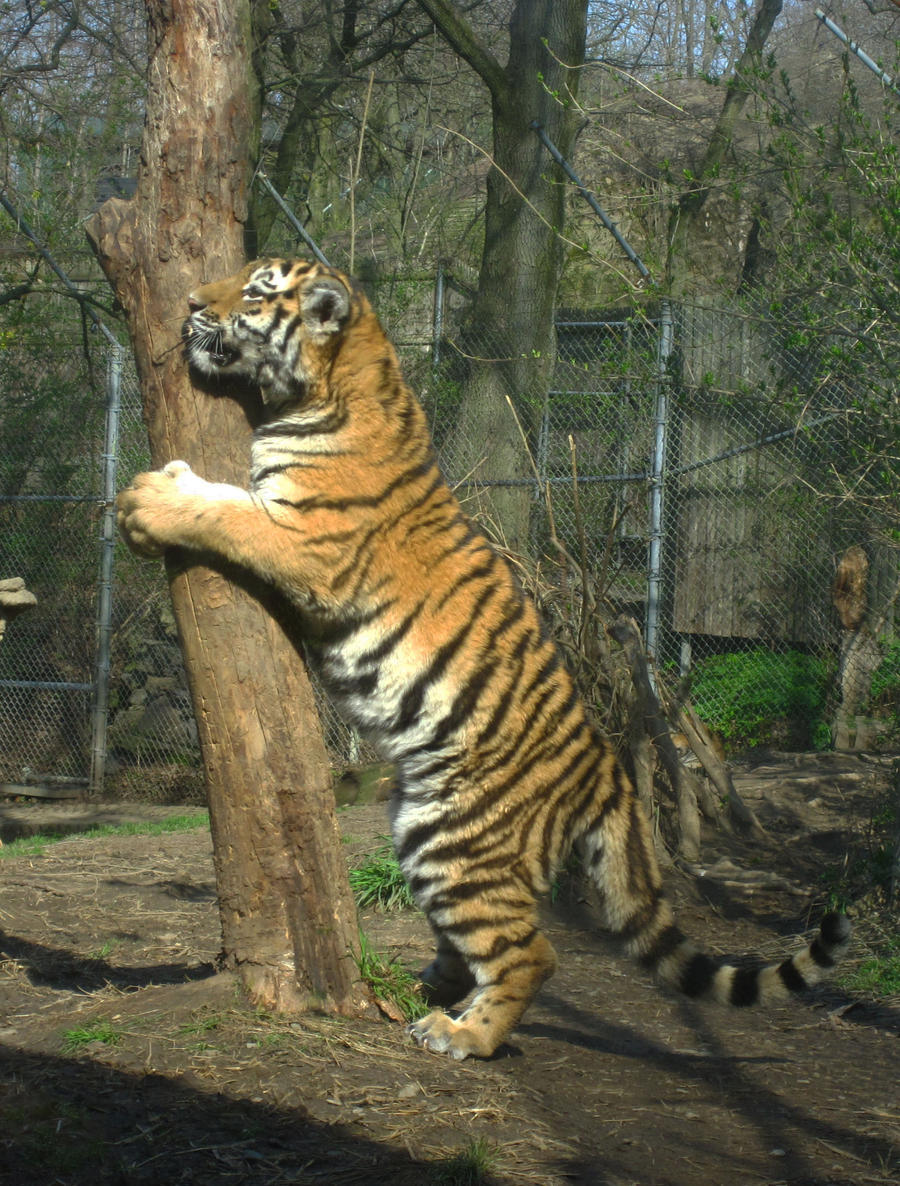 If you use my photo, please link to it and if you like let me know so I can see your artwork

The 3rd baby Amur Tiger at the Pittsburgh Zoo thats not pictured playing in my other pics. This one seems to be more of a loner. It was Wild Earth Day at the zoo yesterday so maybe he was showing his support by being a tree hugger haha.

Aww... very cute

I so love this little, pretty dude

Reply

Reply

better than a bear hug :33
Reply

Hehe, how cute. <3 Such a beautiful creature too.
Reply

Lovely, lovely tiger


Reply

Absolutely gorgeous animals. This baby really loved this tree

Reply

Reply

Reply

*sigh* He's not HUGGING the tree... geeze... he's trying to psych it out.
Reply

He seems to just really like trees. Before I took this he was chewing on a big stick on the ground. After I took it he got up on a rock trying to eat a small stick haha
Reply

The stick must have done something to him. In nature the tiger and the tree are natural enemies. While the female tiger sleeps, trees have been known to abduct and eat tiger cubs. Perhaps this guy was exacting revenge.

Reply