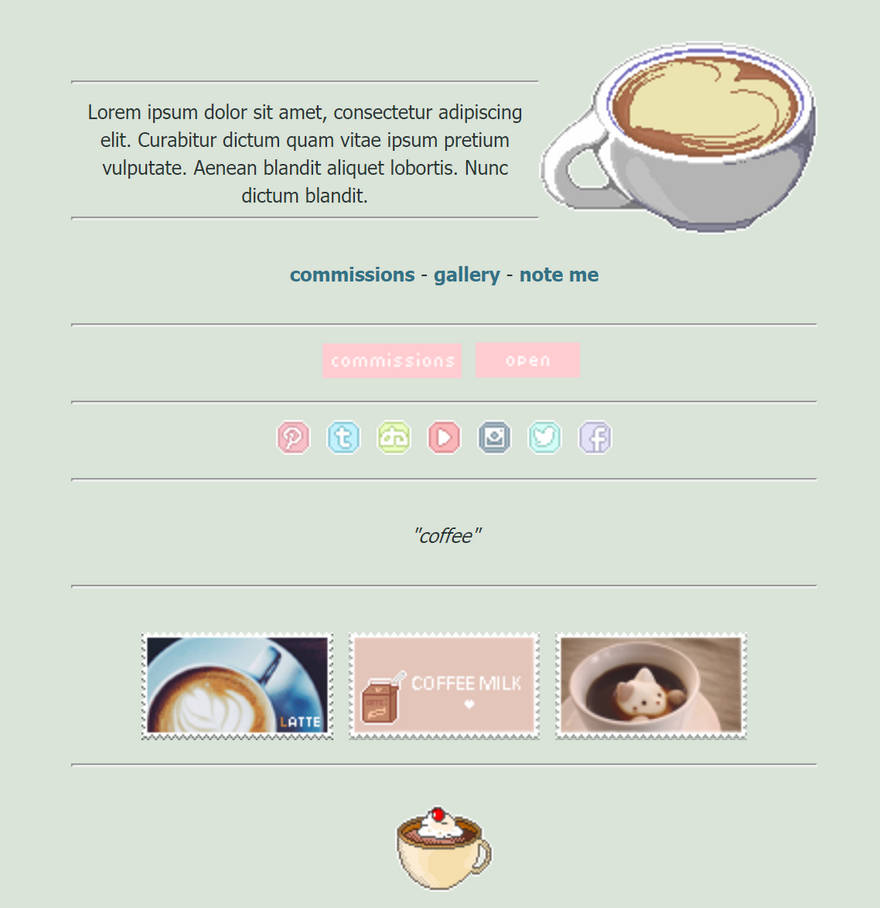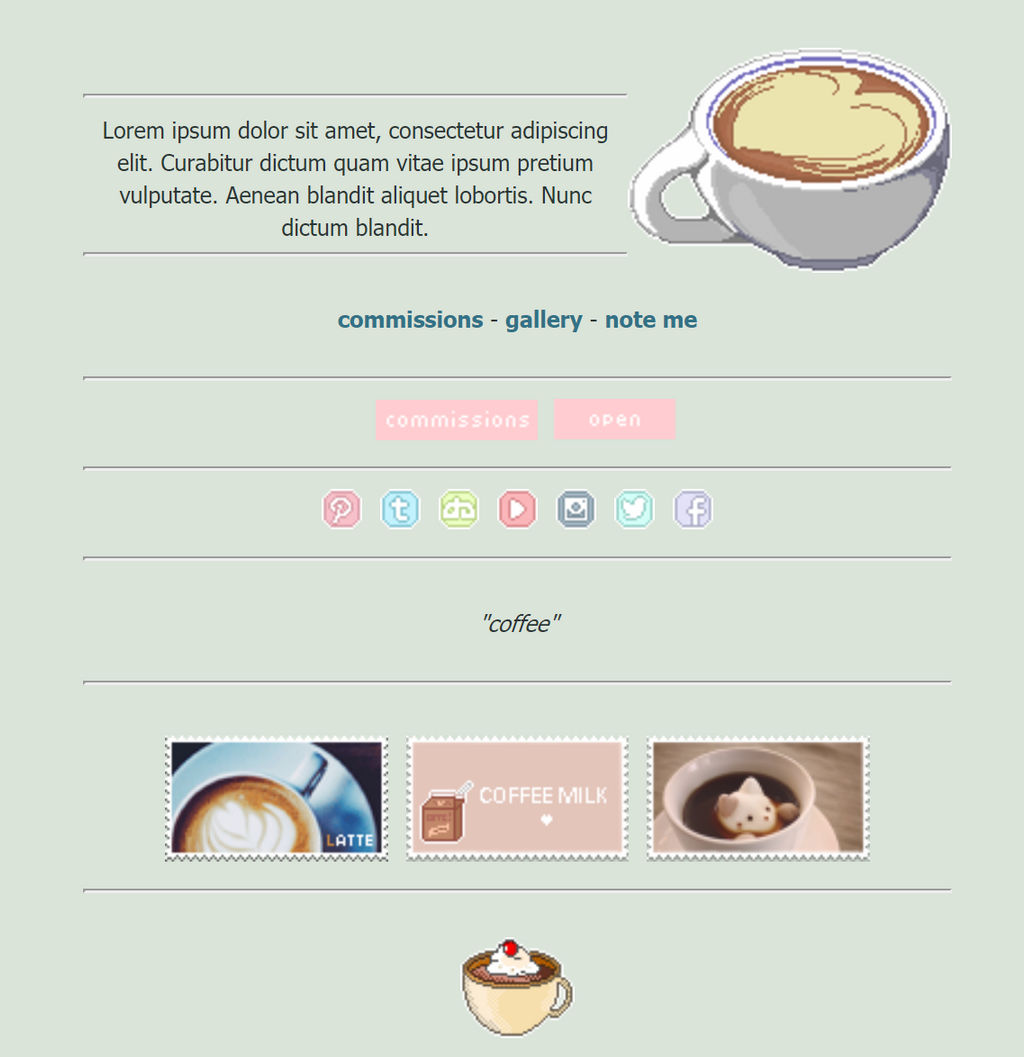 Watch
F2U non-core coffee custom box
How to Use:
1) Copy code from link below
2) Install the favorite deviation widget
3) Choose a 1x1 pixel deviation
4) Paste code into bow below
5) Edit text & links for customization
Code Link: pastebin.com/e7wN7tFG
1x1 Pixel Deviation Link:
sta.sh/01c5kur6enir//
(remove the two // at the end)
Credits:
@/gasara, @/puniplush, @/hannahsutaylor, @/loupdenuit, @/fruitbeverage
I do take commissions for these! 20

for 1. Note me!
codes (c)
asayyu
art (c) various artists (listed above)