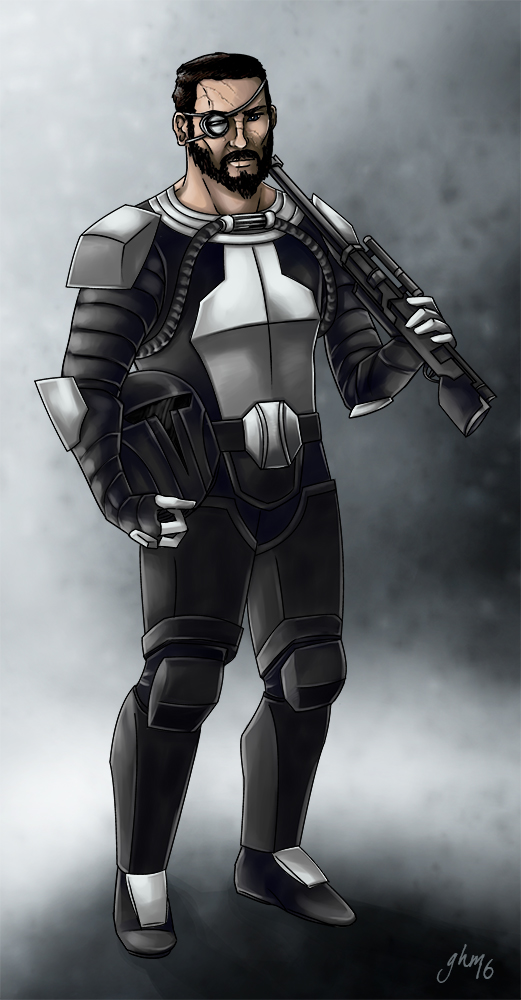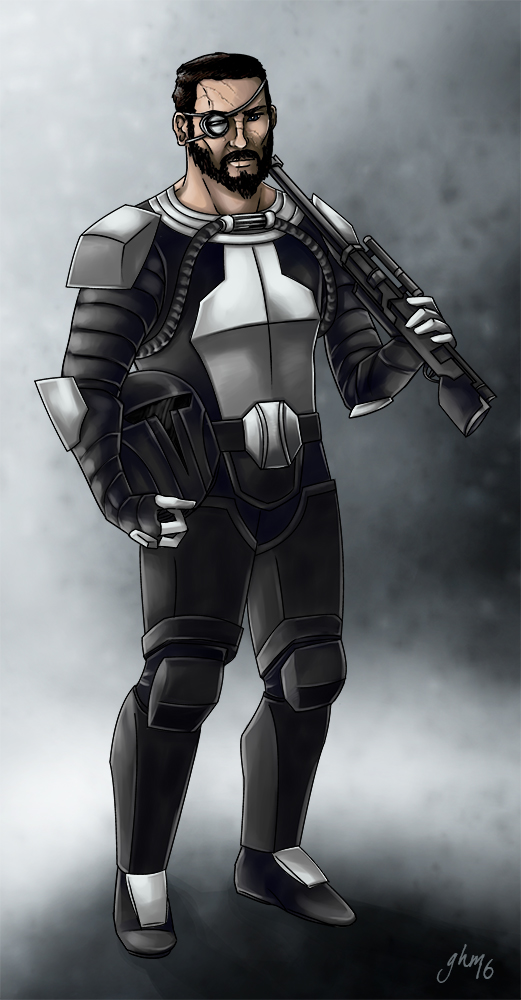 Watch
COMMISSIONED PIECE - PLEASE DO NOT USE!
Wow, my first mandalorian - I'm quite surprised myself it took me so long to draw one. So it was even more fun to get the possibility. And this guy is a tough warrior, caring family man and well, I'd love to meet him in roleplay with one of my chars and crush some Zakuul droids at his side

Mandokarla!
I'm open for Commissions - if you're interested, have a look in here:

don't see Neo-Crusader style armors too often- nicely done
Reply

So badass! Kinda looks Russian, makes him look tough!
Reply

He was described as a tough guy, so I'm glad to read that it worked to put this into the picture

Reply

Reply