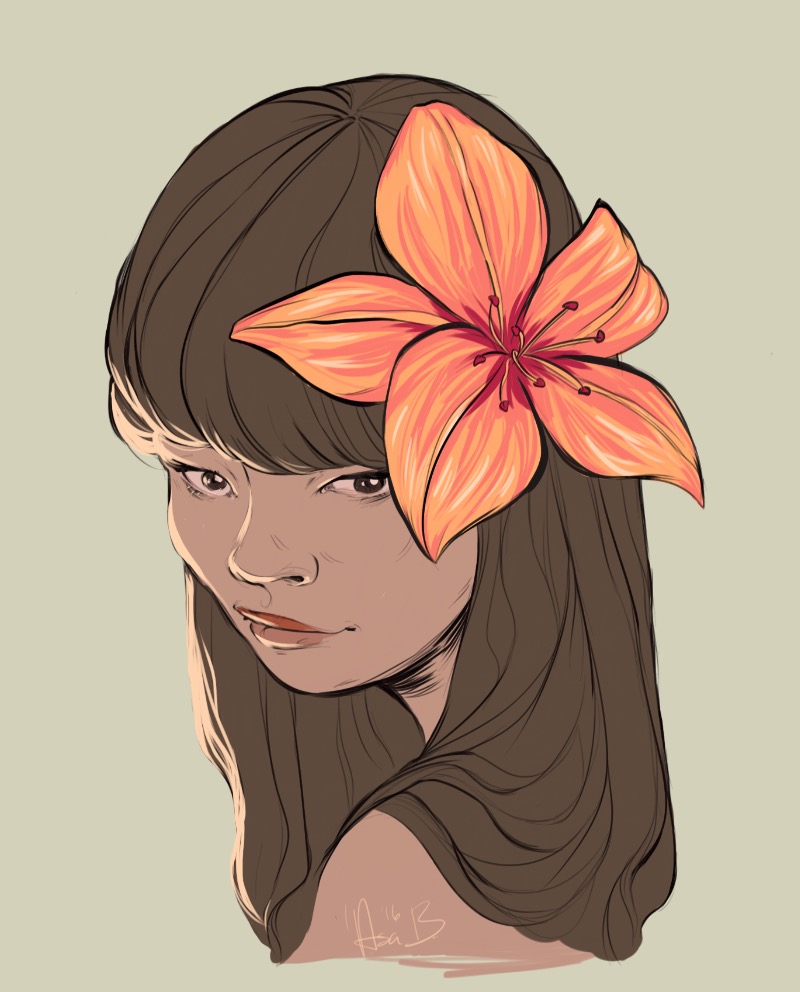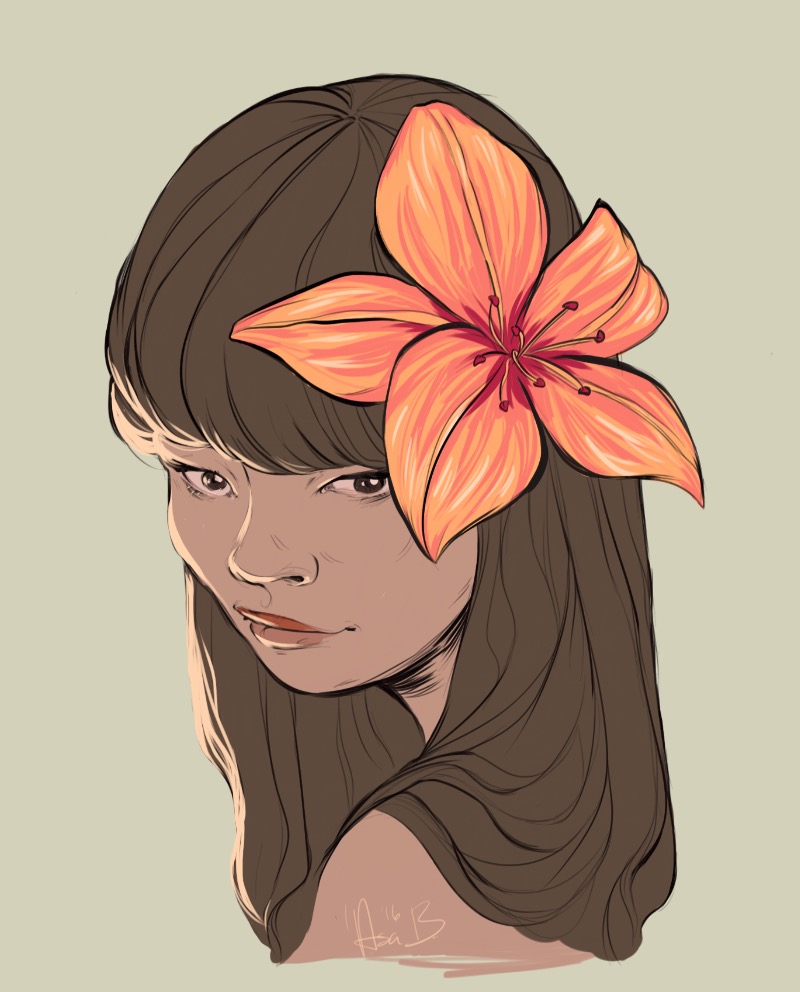 Watch
Welp, finally getting back into a little drawing routine. I just totally redid my study/drawing space, so I'm feeling much more inspired to sit there and sketch!
Again from Reddit, this time from the
Sketch Daily
subreddit. The title was, somewhat obviously, Tiger Lilies. So I used that excuse to draw a head with flowy hair.