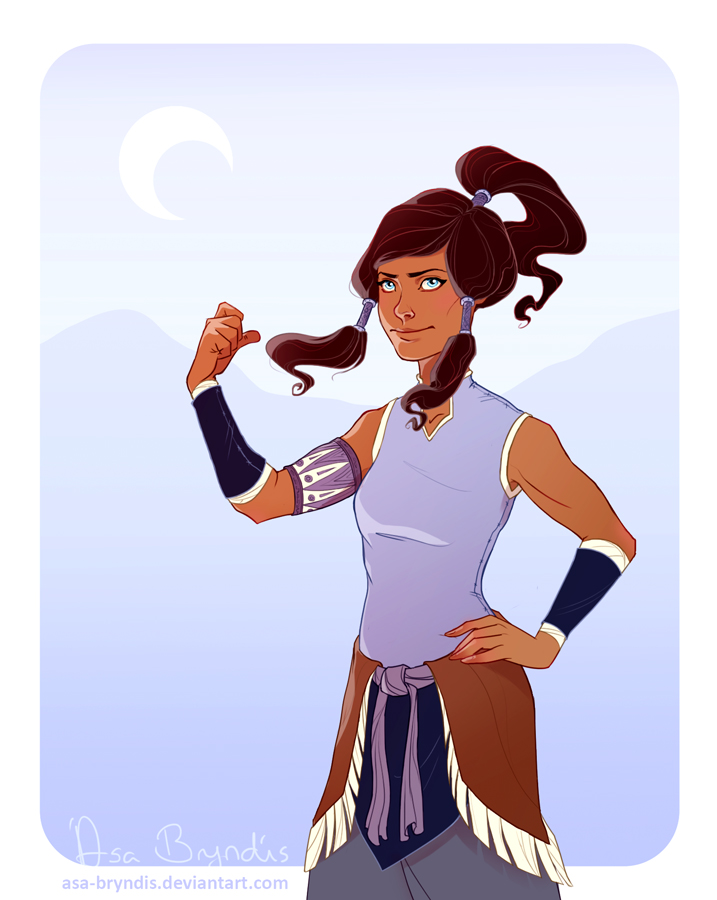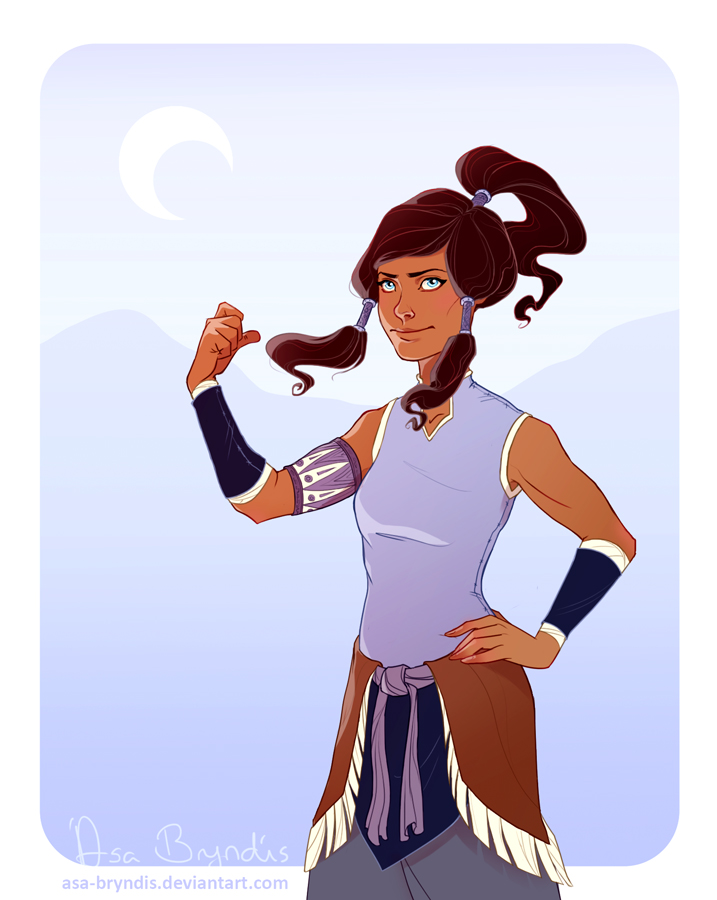 Watch
Welp. I started sketching this way back in July, but somehow lost interest. When going through my numerous WIPs recently, I remembered the sketch and decided to give Korra some loving. It's a shame I haven't drawn anything from this quality show earlier!
Otherwise not much to say. I spent a little extra love on the line-art (well, more than usual) and decided not to smother it in layers of shading, so it probably looks simpler than most of my recent drawings, no cel-shading. But I kinda like this effect.

The pose looks a little silly, but I can honestly picturing Korra just standing and showing off her guns, be it to herself or others.
Please imagine there is a slight breeze that's giving her hair-tail-things the extra "woosh".
And also please disregard the utterly blatant background rip-off of a previous drawing of mine. I've never claimed to be a good at backgrounds, but yeah, it's seriously time to give them some more thought.

Photoshop CS5
Wacom Intuos3
Oh I dunno...6+ hours at least.