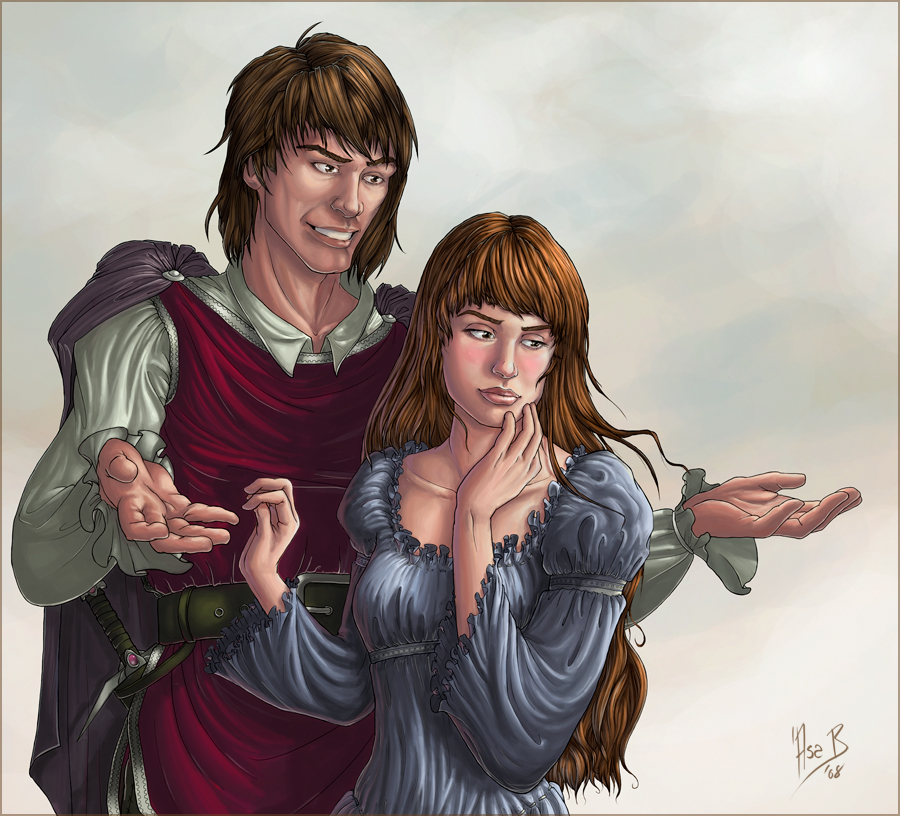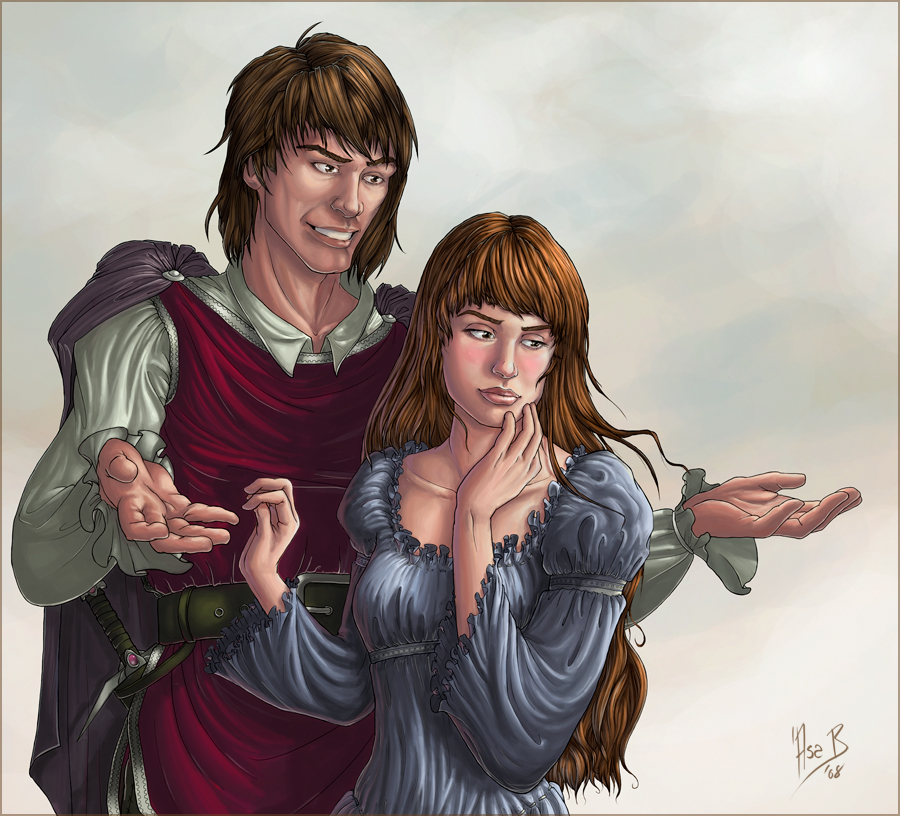 Watch
I bet most of you are confused by that title!
Well, this happens to be a request by my friend =
Fayestardust
, who is a person of great patience. It's been quite a long time since this was requested, but I sure hope you like the results, Maartje!
It's a fanart piece with her two characters, Noah and Aine, who're in her novel in the making, The Book of Dreams. Those who're interested can see what's been written in her gallery, check it out!
[link]
Thought I'd include the short extract from the scene I'm illustrating:
""I have to stop this?! You're the one holding the sword!" she screamed back at him and yelped as Noah pulled her towards him quite suddenly to avoid her being hit by the dragon's tail. She half crashed into him, grasping his tunic to steady herself. When she became aware of their proximity, her cheeks flushed.

"It's your imagination, love." Noah said quietly with a bit of a grin before he broke away, joining the others again."
And hence the title! Also hence the blurry background, this is happening in a dream, so I made it all quite blurry.
But yes, this is my officially first real digital painting, hoorays in order! Pretty proud of that. I could make quite the list of what I learned from this one piece. Thankfully Maartje tolerated my long time of experimenting to get this right!

Wacom Intuos3
PhotoShop CS3
Lost count of the hours weeks ago!