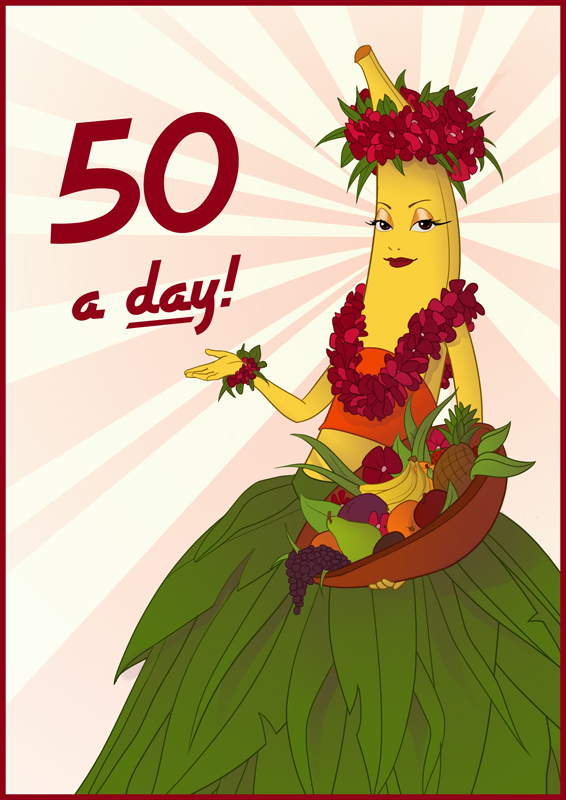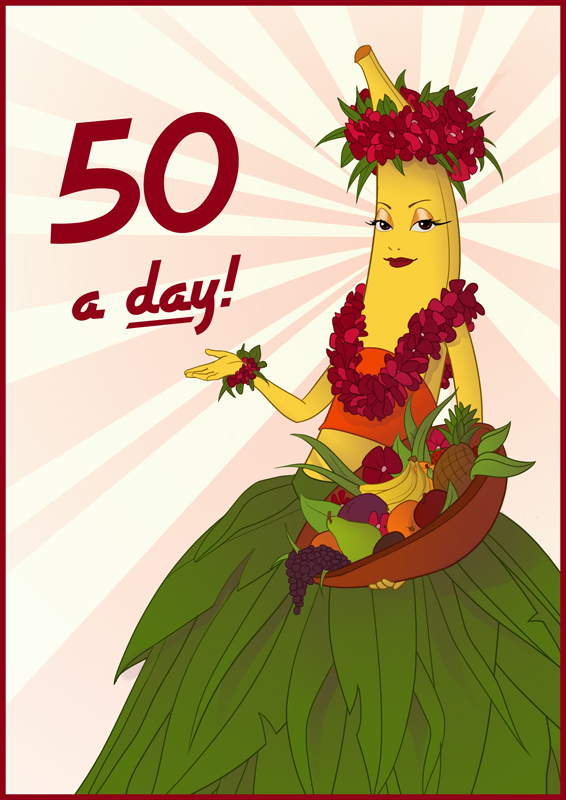 Watch
This is a drawing that I did almost a month ago but it was commissioned by a friend from my year at the Reykjavík School of Visual Art. I'm sure this looks a bit random, so a quick explanation!
Her husband is a musician (goes under the name Kjarr) and just released his first music video from his new album. She contacted me a while ago, said they needed a poster with a pretty banana-lady for the video. Said banana is basically just an advertisement, reminding people to eat their fruit--although excessively, it says 50 a day!
Her cameo is pretty quick in the actual video, whole 7 seconds, but still pretty important. The video is about a monkey that's a songwriter (haha yes) and he's having an artist's block. Then he goes outside and finally sees her poster and she becomes his muse and he manages to create again.
Well, just check the video out yourself! It was just posted online today, that's why I waited to submit the drawing.
Kjarr - Quantum Leap
Her cameo is from 2:42 - 2:49.
Photoshop CS5
Wacom Intuos3
Ca. 6 hours

vel gert! i like this banana lady ;3
Reply

Reply

Flott mynd

Reply

oooh! how grand!

Reply

That is one creepy monkey o.o
flott lag samt, og flott mynd

Reply

Haha, ég veit! Apinn minnir mig samt svo mikið á Jemaine úr Flight of the Conchords

Can't unsee!
Já og takk!

Reply