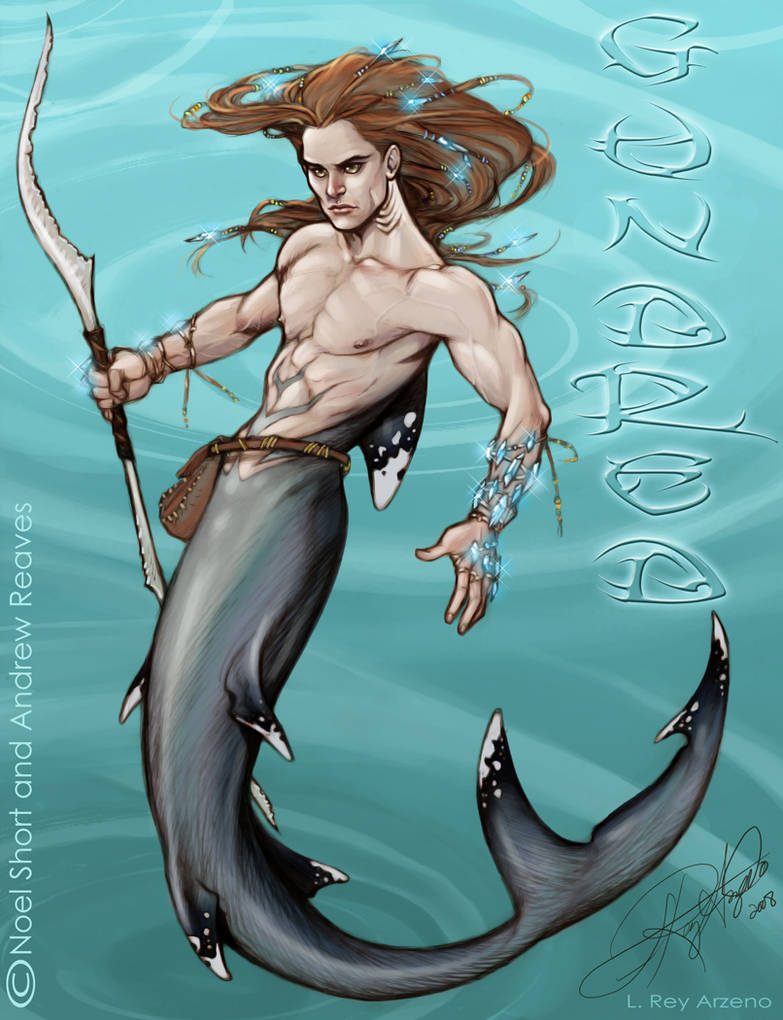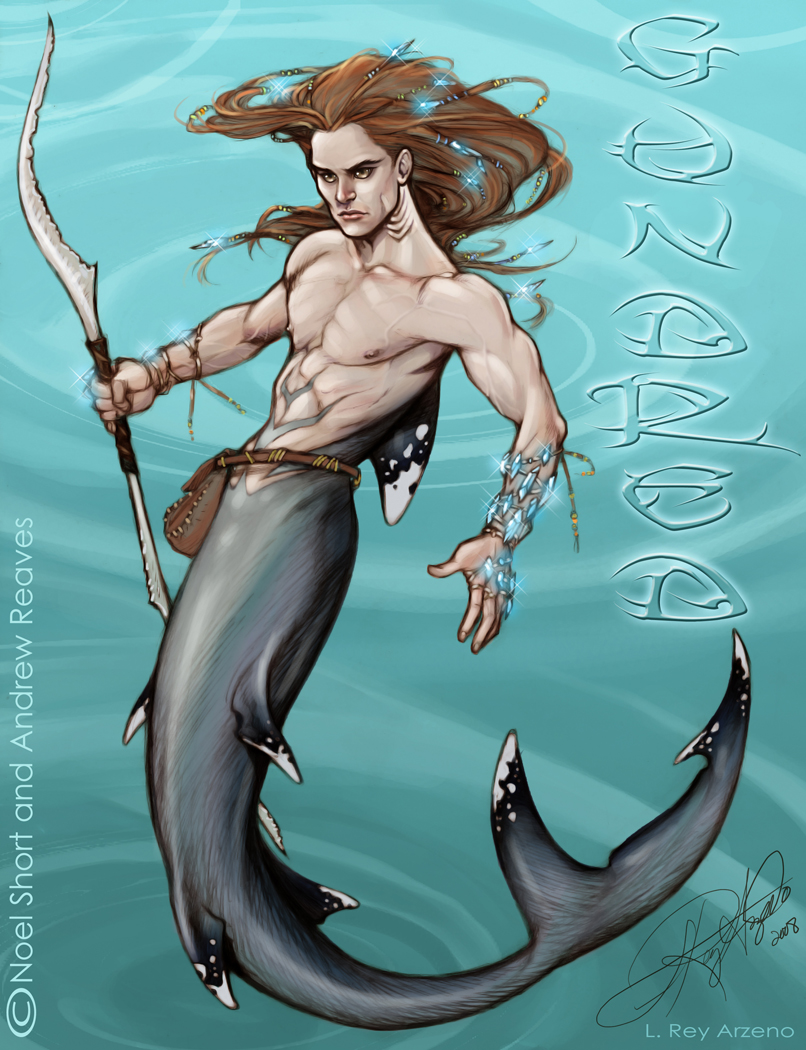 Gundred belongs to
and
. For a book called BREAKERS. The curious can go on to either of their DA pages for info on Gundred and all their other characters. His tail is based on the Oceanic white tip shark.
Intro:
"Breakers" is the first part of the epic tale of Gundred, a mer-shark. The pride of a noble warrior clan of Sea Folk, one of various races known as the Lo-meenosch-ki, Gundred's race protects the magnificent undersea coral city, Aquus, from the vengeful, reptilian River People..
Exiled for a crime of passion and betrayed by those he trusted most, Gundred pursues the whispered rumors of a surface-world called 'Land,' and the legends of his people's lost ability to change shape and walk under the sun...Allied with members of a secret order, on his quest for godhood he must turn to his worst enemies and make a horrifying bargain.....
Bio
Gundred— ...is a Shasca warrior, a Mer-shark, the son of a prominent member of the ruling Council of Aquus, and next in line to take a place on the Council. He's been betrothed to Joicida from childhood, an arranged marriage which will benefit both noble families. His comfortable life in Aquus is turned completely inside-out by his discovery of the existence of land, and humans, and the forbidden knowledge of the Lo-meenosch-ki's lost ability to shape-shift and walk on land. With his band of fellow seekers, his quest to reclaim this lost power will take him from the darkest depths of the oceans into the very presence of the gods...