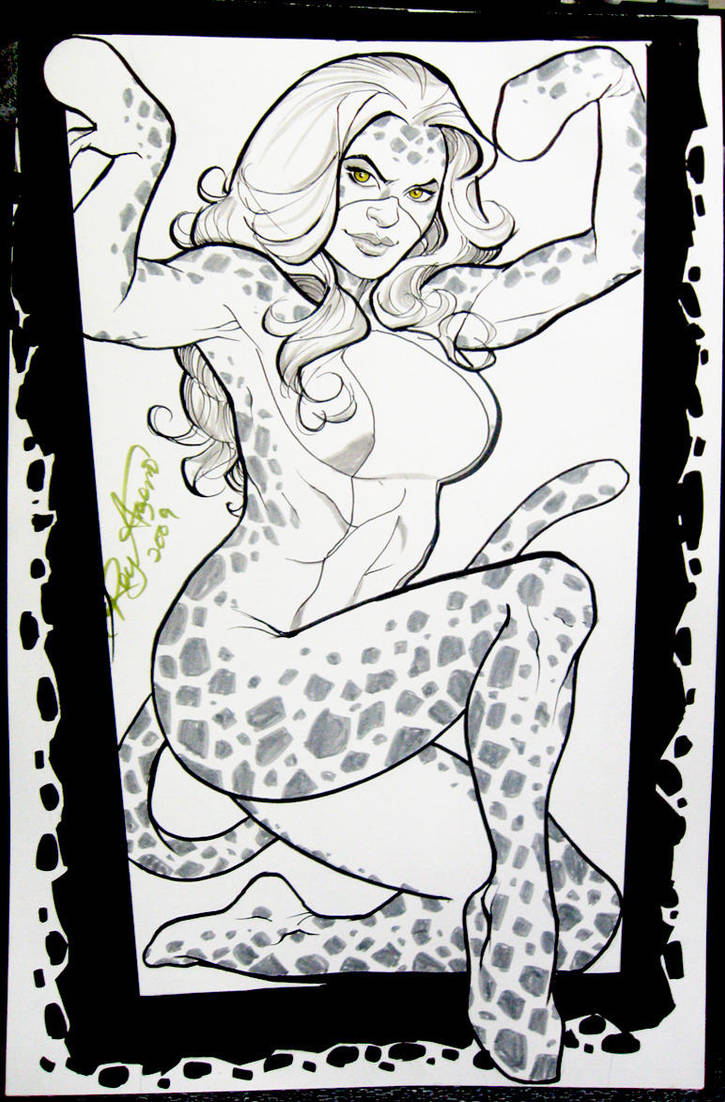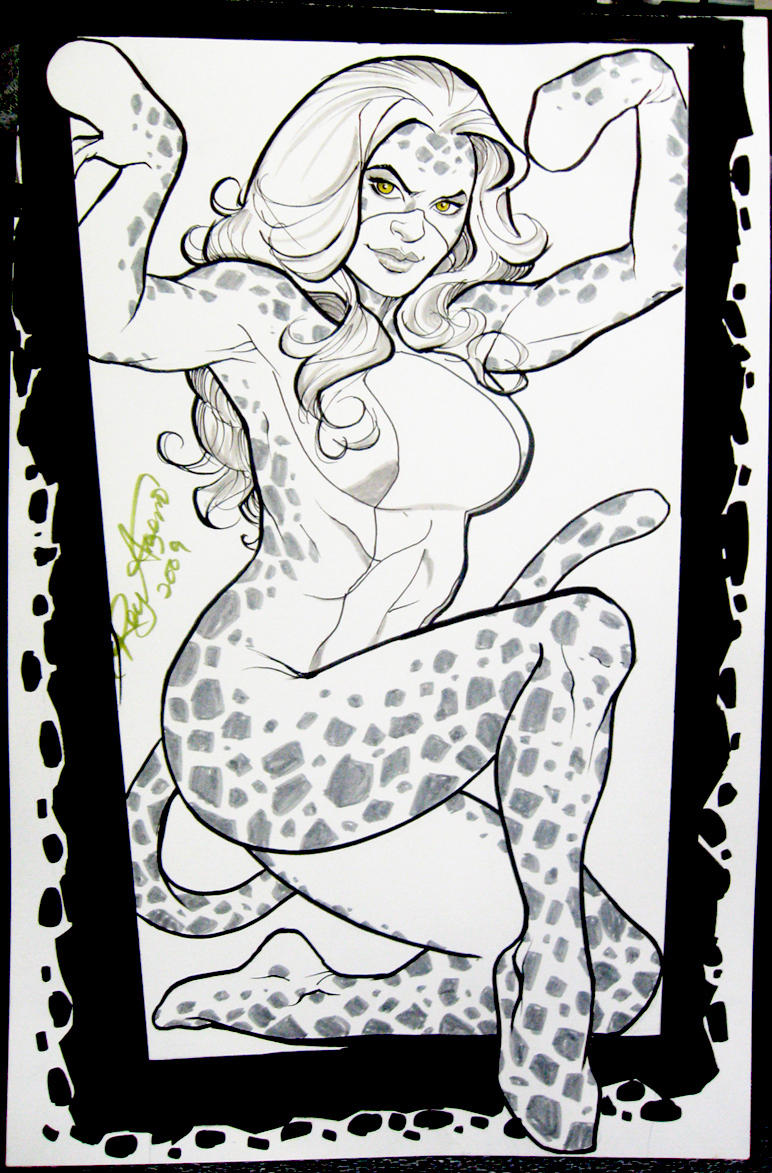 The Big Apple Convention was awesome!
Pitt pens and markers
Leopard Lass (c) Dan Shen/ Argo Comic
[link]

Heheheh, mittens!! Lovely character; well-done with the spots and oveall sexiness!

Reply

Absolutely awesome!!! She is insanely hot. Fantasies abound as I look at this drawing, lol!

Reply

Pretty kitty! Meeow!

Reply

Nice. Love the pose and the eyes and spots.
Reply

Thanks again for this awesome piece of art, Rey! Love the pose, figure, boarder... EVERYTHING!
Reply

Thanx for the opportunity Dan, I Had a great time working on her! I even nick named her "mitten kitten".

Reply

Cute pinup/good-girl art.

Reply