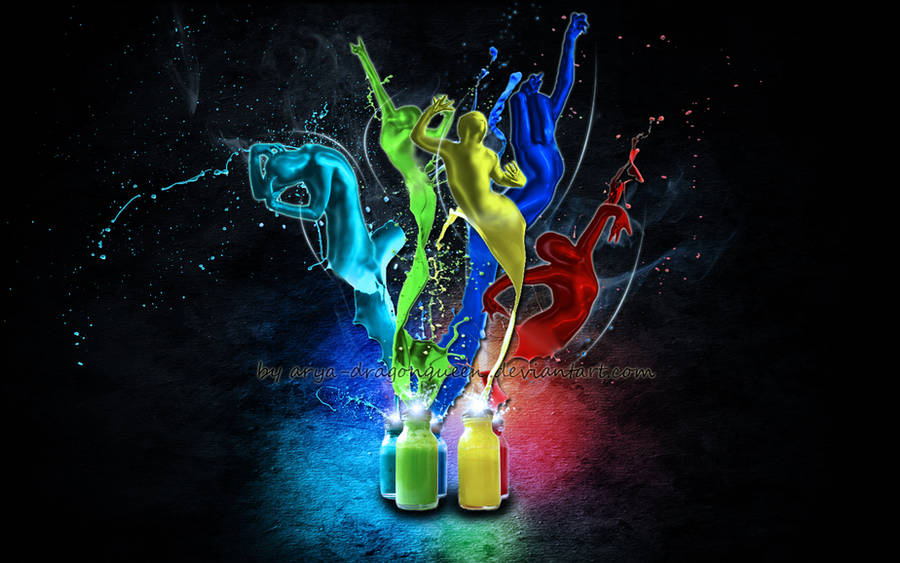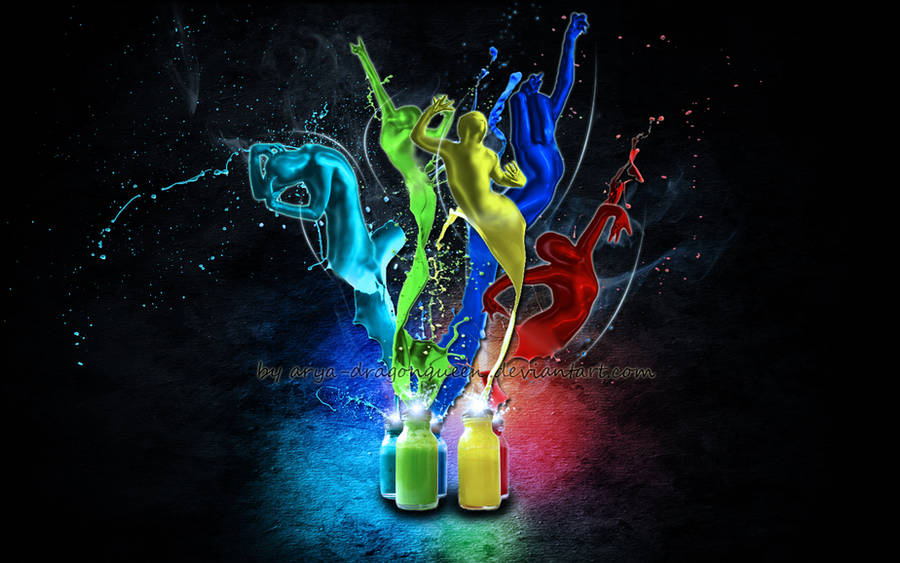 I finally finished it! The WIPs can be found here:
Color Splatter Wallpaper WIP
and
Paint Dancers Wallpaper WIP
. I added smoke and some light effects to the old WIP as well as changed some of the older settings to make this work look better (I hope).
It was made according to a
tutorial
I found. So its nothing original, just a wallpaper I wanted to make for myself, but you can use it for your desktop if you want to. No commercial use is allowed.
A lot of thanks to *stargate4ever23
who encouraged me to do
both traditional and digital art


This is dedicated to her

~Resolution:
1440x900 pixels
(only that one available now, note me if you want some other)
~A lot of thanks to the stock providers:
- ~
kRAKOGRAFF
for the
Background Textures 7
-
jimpetr
uploader from sxc.hu for the
bottles
-
Media Militia
for the
Paint Tossing pack
- *
mjranum-stock
for the
female body stock
- ~
Muzika08-Vector
for the
High Res Ink Splatter Brushes
-
Media Militia
for
Smoke Pack - 75 Images

love this!! you are amazing!!
Reply

Wow, this is amazing! I love the colours
Reply

Hi Arya-DragonQueen, you remenber me? nice work I like it
Reply

hi, i remember you, of course. how are you? what's up lately? and thanks for viewing my work
Reply

nice!

Reply