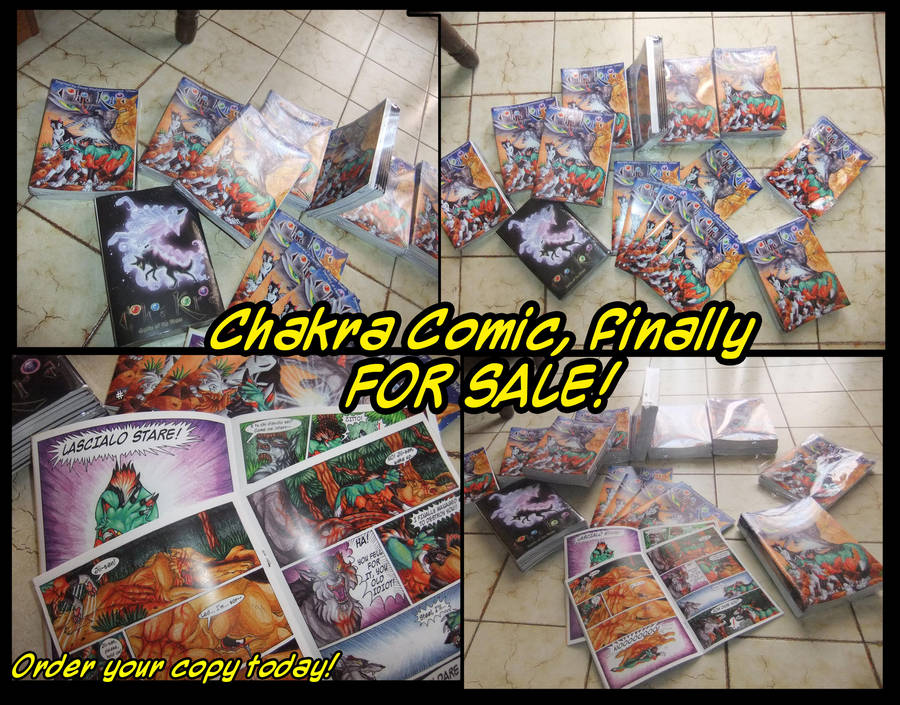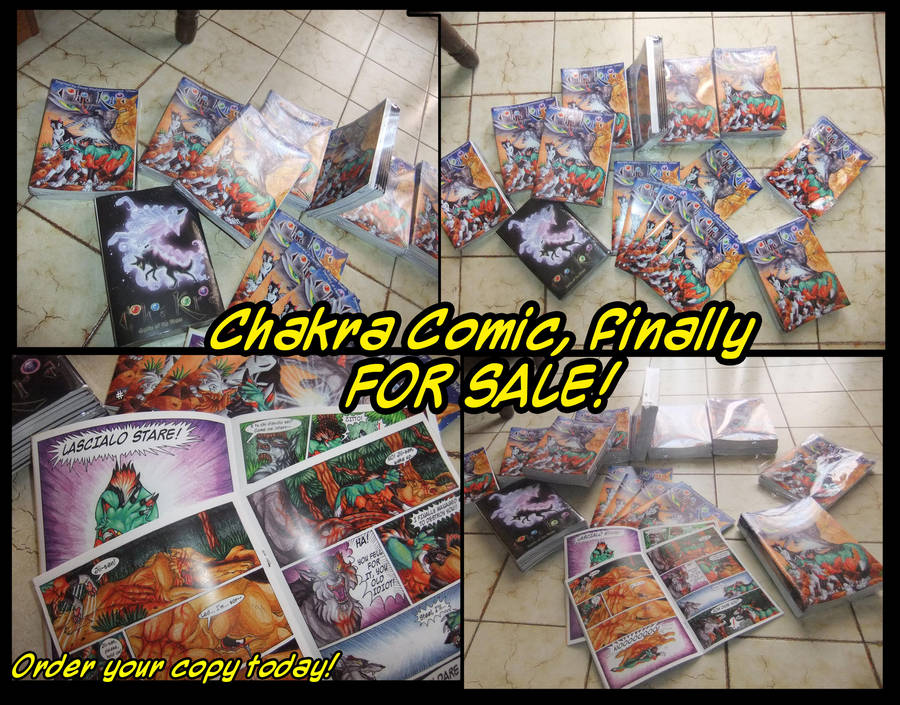 EDIT: All copies are now SOLD OUT! Thank you so much for your support!
(I have no idea whether this is the right category)

Well. The moment has come.

After almost three months of waiting, it's ready.

THE CHAKRA COMIC HAS BEEN PRINTED AND IS READY TO BE SOLD ON eBay!

It took me ages to get this done, I had to clean all the pages, fix issues, translate to italian and much more XD

But I finally did it!

Today, when I went to the typography to get the copies, I found the representatives of Canon trademark in the shop. They congratulated with me for my work, and I was all "

, are you talking to me? TRULY?" *swoons*
It was really an amazing surprise <3 They said that they would love to use my comic to demonstrate how well Canon printers work (seriously guys, the colours are fantastic

). That totally left me speechless! <3 Thank you SO much!

So, there are still 35 copies available, 16 in Italian and 12 in English

So, if you're interested, here are the characteristics of the comic:

-Size: 15x21 cm (6x8,3 in)
-Number of pages: 56
-Chapters included: Chapter one ("Call Me C.Y.")
-Languages: English and Italian

I am really excited to start selling them! <3 Thank you SO much for all those who supported me! I hope this project is lucky and that I can sell all the copies!

Thank you,