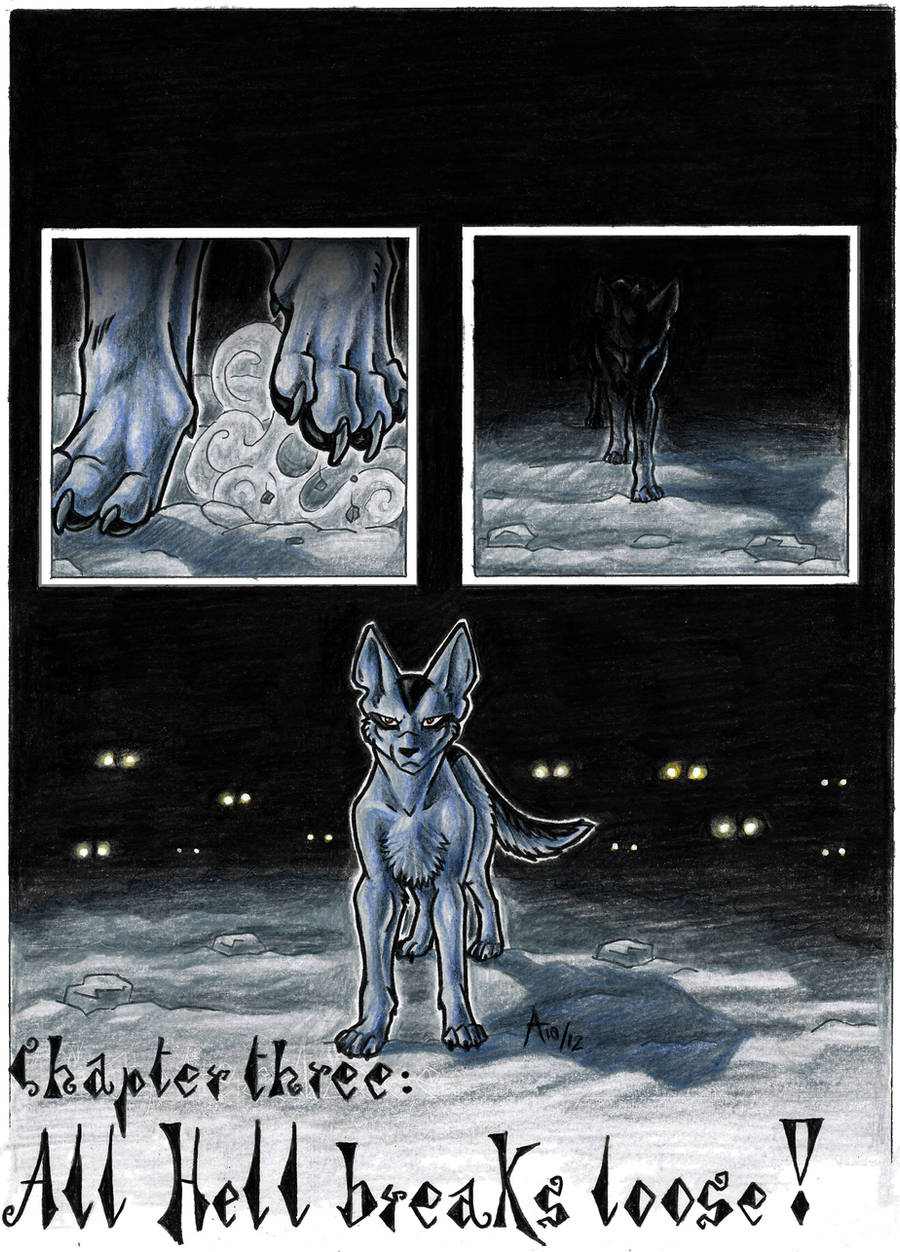 Next:

Previous:

Cover: [link]
Back to Beginning: [link]
------------------------------------------------------



Join the CHAKRA-COMIC group!






-------------------------------------------------
Two words:
OMG IF IT ISN'T THE FIRST PAGE OF CHAPTER THREEEEEEEE!!!!11 8DDDD
Okay that wasn't two words XD
Anywho

There's nothing better than starting a new chapter with a wordless page XDDD
So we can witness the new character's silent rise from the darkness

Who will he ever be??
You'll discover very soon!
Meanwhile, enjoy the new chapter:
"All Hell breaks loose!"
Coloured Pencils on A4 Paper.
Several hours.
Character and art (c)

Like the comic? GET A COPY TODAY!
At first, I thought this was C.Y in the first panel, but man, my vision was playing tricks on me. x3 The lineart is beautiful and clean, it's not messy in a single way. The colors are nice and smooth and truly give you that 'uh oh' feeling with just one glance.
You don't see barely anything like this anymore, I'm glad I've finally found something so beautiful. x3 The character looks like someone might have owned him once on another account, but despite that, you can tell he means some business.
The technique is very unique, the strokes of the lineart and coloring tools a just smooth enough to make you think that you drew it on a computer.
The impact just punches you straight in the face.

The background of the nice ebony shades looks like it took you a little while, you did a good job of keeping everything colored in and et cetera.
Overall, this is amazing! I really love the paws in the first panel. I wasn't expecting this to happen this Saturday, I was simply amazed!
The Artist thought this was FAIR
20 out of 21 deviants thought this was fair.