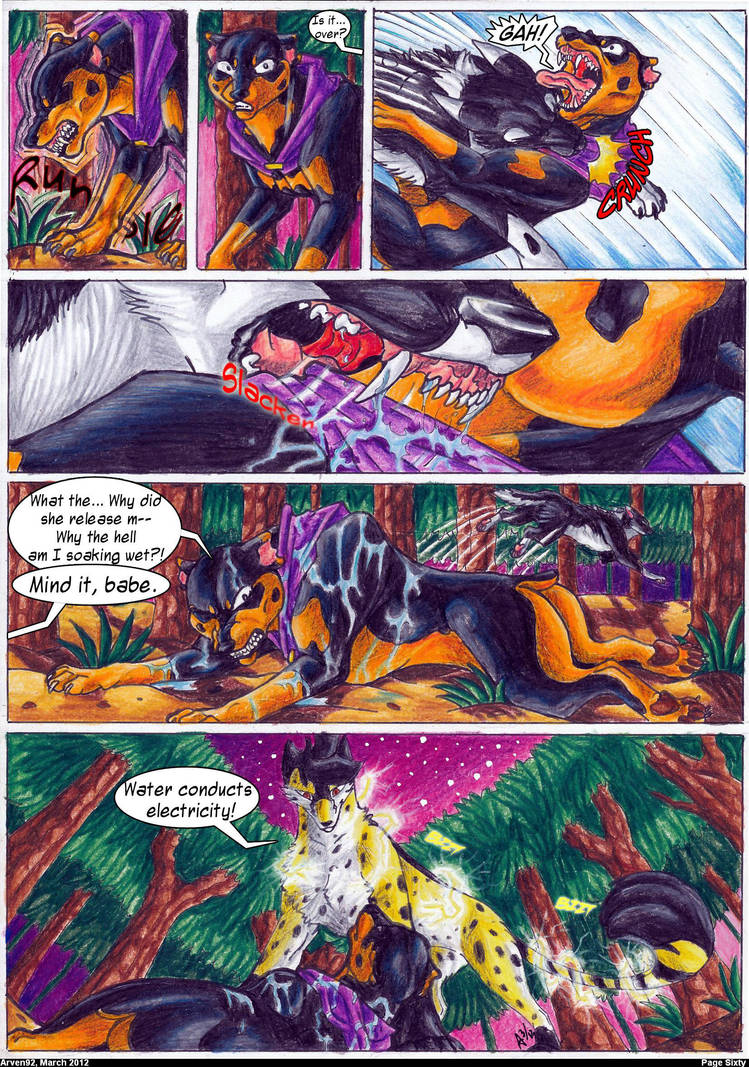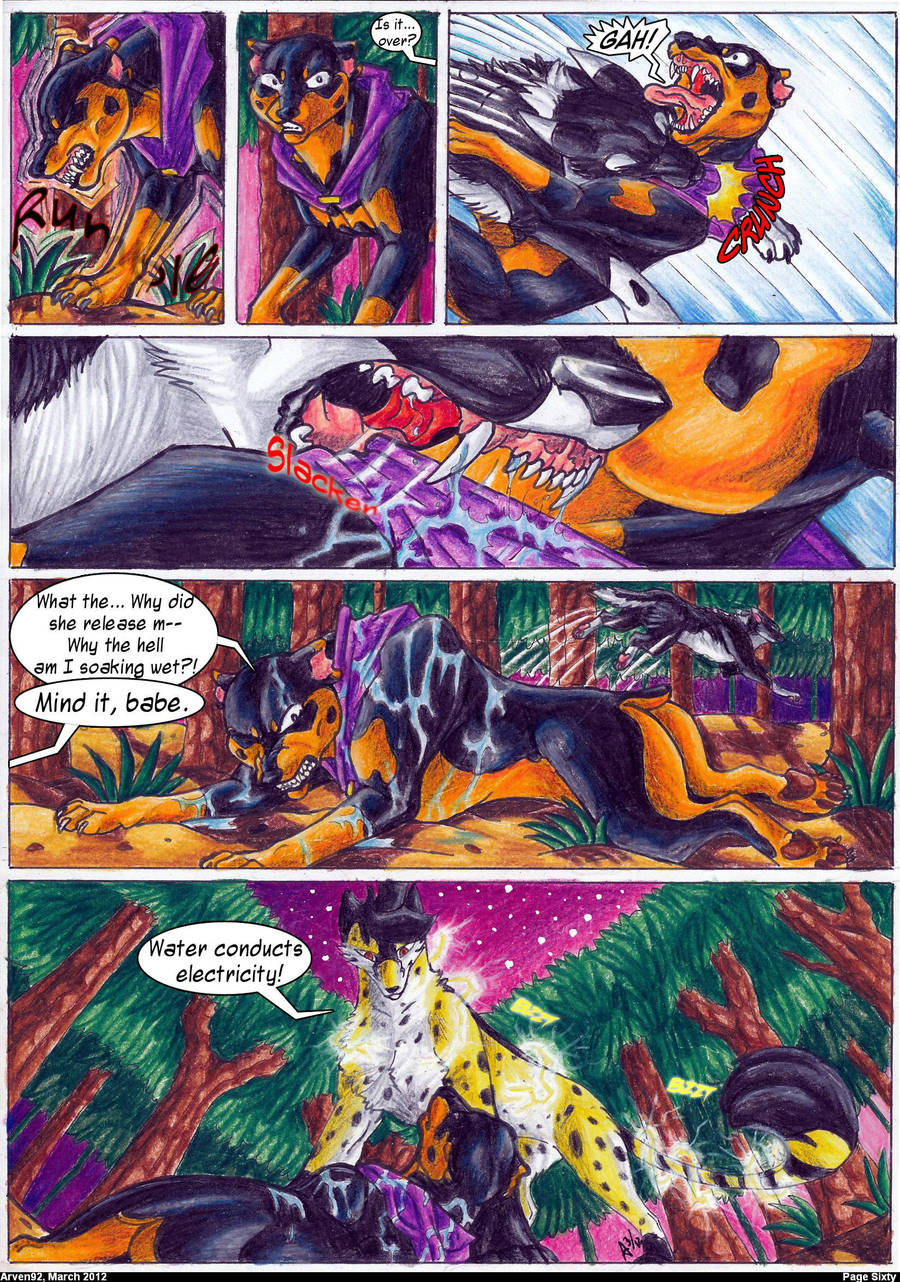 Next:

Previous:

Cover: arven92.deviantart.com/art/Cha…
Back to Beginning: arven92.deviantart.com/art/Cha…
------------------------------------------------
French version /version française: aspi-galou-translate.deviantar… by/ par


------------------------------------------------



CHAKRA B.O.T. on Facebook: it-it.facebook.com/#!/groups/1…







-------------------------------------------------
Awwwwww yeaaaaaaaa, and so we get to PAGE SIXTY!
Oh wow, SO many pages, it's almost unreal! O.o
I seriously never thought my comic could make it this far

All the comic projects I have had ended up being big failures

I hope this one is not like them! <3
Anywho, page sixty.
So, after the earthquake, comes the storm. Orca's turn to attack, and Dagger's the target.
Orca's power is
water.
And of course, Cheetah. His power is
electricity
.
Poor Dagger can only stare as Cheetah towers above her in all his... urm... height?
You'll see!

I hope you like this! <3
Characters and art (c)

You know I've been reading this comic and I liked how it turned out so far. I like the art and mainly the color. I like how it's about animals and not humans. Its a turn of events for me. I usually read manga on humans and I am a big dog/wolf fan so this makes it all the better. I like how these wolves have magic, and aren't just fighting with there mouth and claws, and thats what makes it odd forcing me to read what's next. The one think that gets to me is the 1 year hop, Maybe there's a flashback later? Maybe there will be no flashback? I don't know, but wherever you take this comic I bet it will turn out great.
The Artist thought this was FAIR
13 out of 13 deviants thought this was fair.
I suck at giving critiques but this is really good. I love the different facial expressions on Dagger. And everything is drawn perfect. In the last panel I can't tell if Cheetah is bigger than Dagger or if that's just the point of view the reader is seeing. And when Orca leaps away after dousing Dagger, the background gives that panel a sort of 3 dimensional look. So far you haven't failed to awe me which is very unlikely for someone of your artistic caliber. You go into depth with each panel unlike some artists I've seen. Good job!!!

The Artist thought this was FAIR
16 out of 17 deviants thought this was fair.