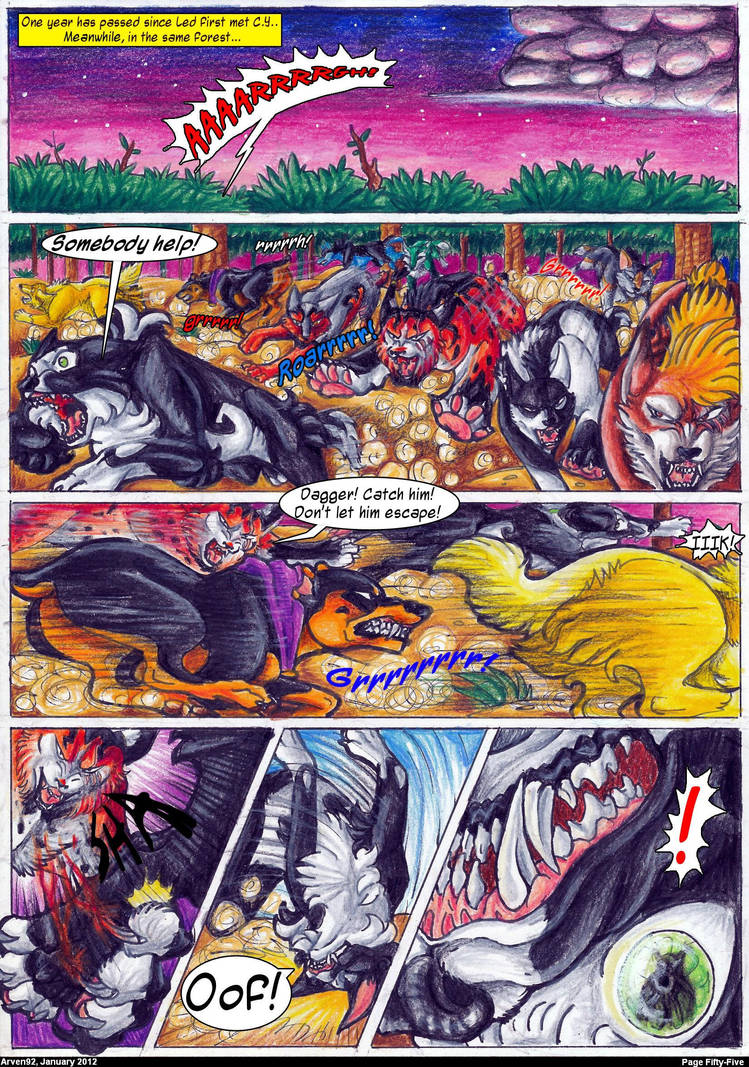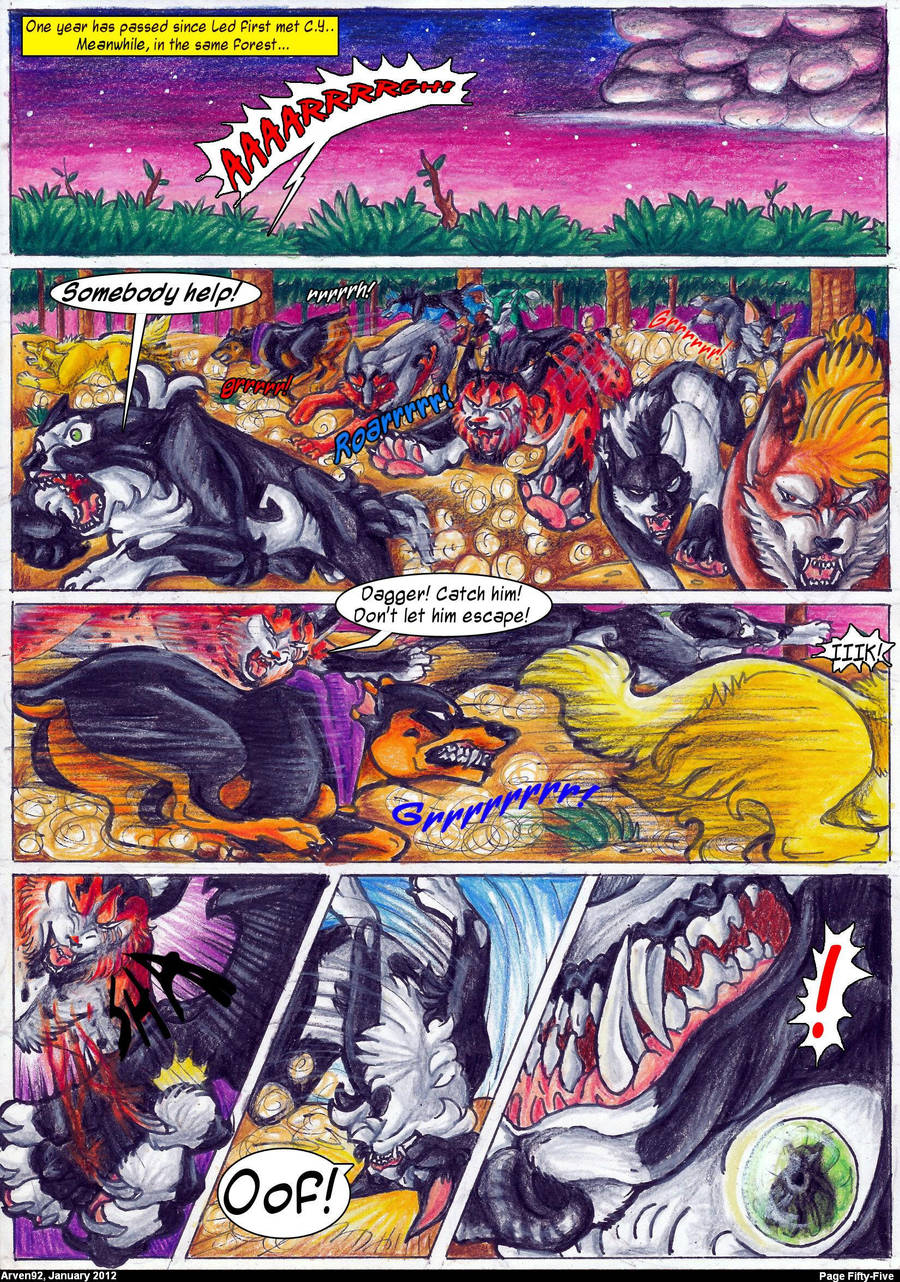 Next:

Previous (Chapter 2 cover):

Back to Beginning: arven92.deviantart.com/art/Cha…
-------------------------------------------------
French Version /Version Française: aspi-galou-translate.deviantar… by/par:


CHAKRA B.O.T. on Facebook: it-it.facebook.com/#!/groups/1…







Hohoho. SURPRISEEEEEEE! 8D
You've been waiting long for this, haven't you?

Well, finally, it's here.
PAGE 55!
Chapter two begins here, and now!
Yes,
The second half of the story
takes place ONE YEAR after
the events of chapter 1
.
Man, this took a LOT.
SO. MANY. FRIGGIN. CHARACTERS. IN. ONE. PANEL.
I think I've beaten the record. I count
ten new characters
in a single panel! 8D
And
NO, that's not Orca.
I know they look similar, but that's actually a dude, not a girl XD
AAAAANDDD he's not Orca's twin brother or cousin, or relative in general. He just looks like her a little.
And well, it looks like he's in trouble. Whee. Nice beginning huh?
Also,
First appearence of Furie
,

's character. She's all worked up because she's being chased, but she's actually one of the good guys

Oh by the way,
Dagger is a girl.
Yes you heard me.
That ferocious and manly looking Doberman is a girl. Deal with it

Hmmm, I suggest you to watch out for the red fellow though O: Would you know, he has a very original name XD You'll know it soon!
Characters and art (c)

Furie is (c)

This is my frist critique so here goes nothing.
I love the way the colors are blended and the way the characters are drawn. I can see everything clearly to the point where I ask if the character in the second strip is a cat? All in this is a very good bit of art. I am not familier with this comic however. But now I am really interested. Also in the final strip you can see into the character's eye. That's something you rarely see in illustrated arts nowdays. This is a very amazing work of art, please keep up the good work

!
The Artist thought this was FAIR
31 out of 31 deviants thought this was fair.