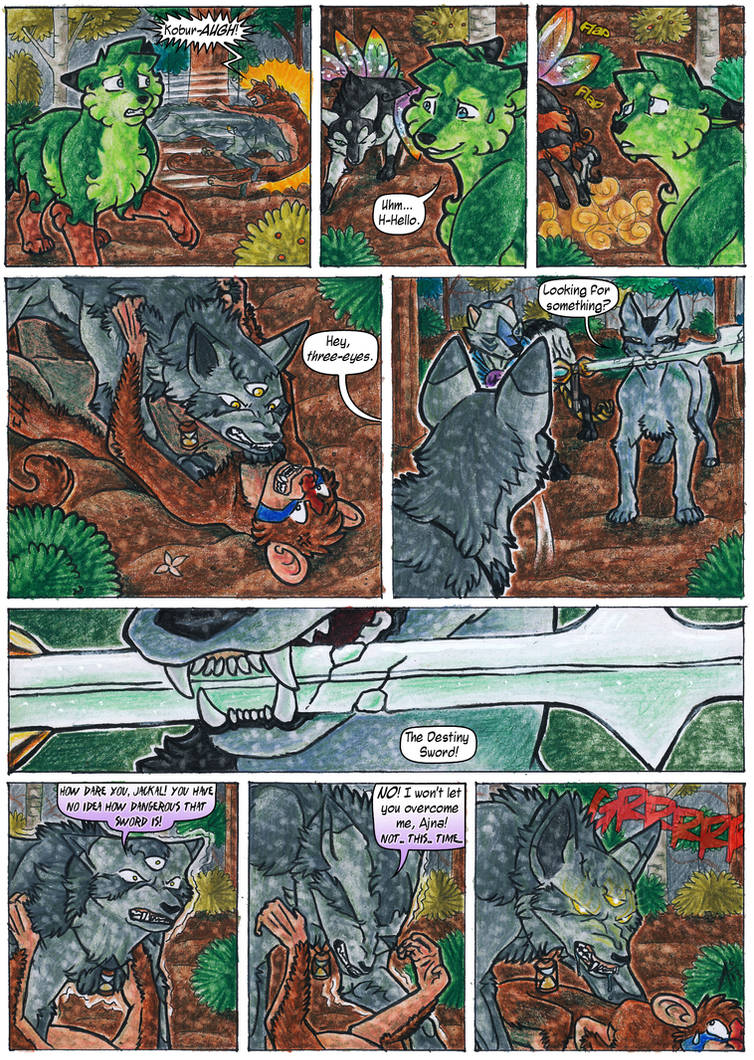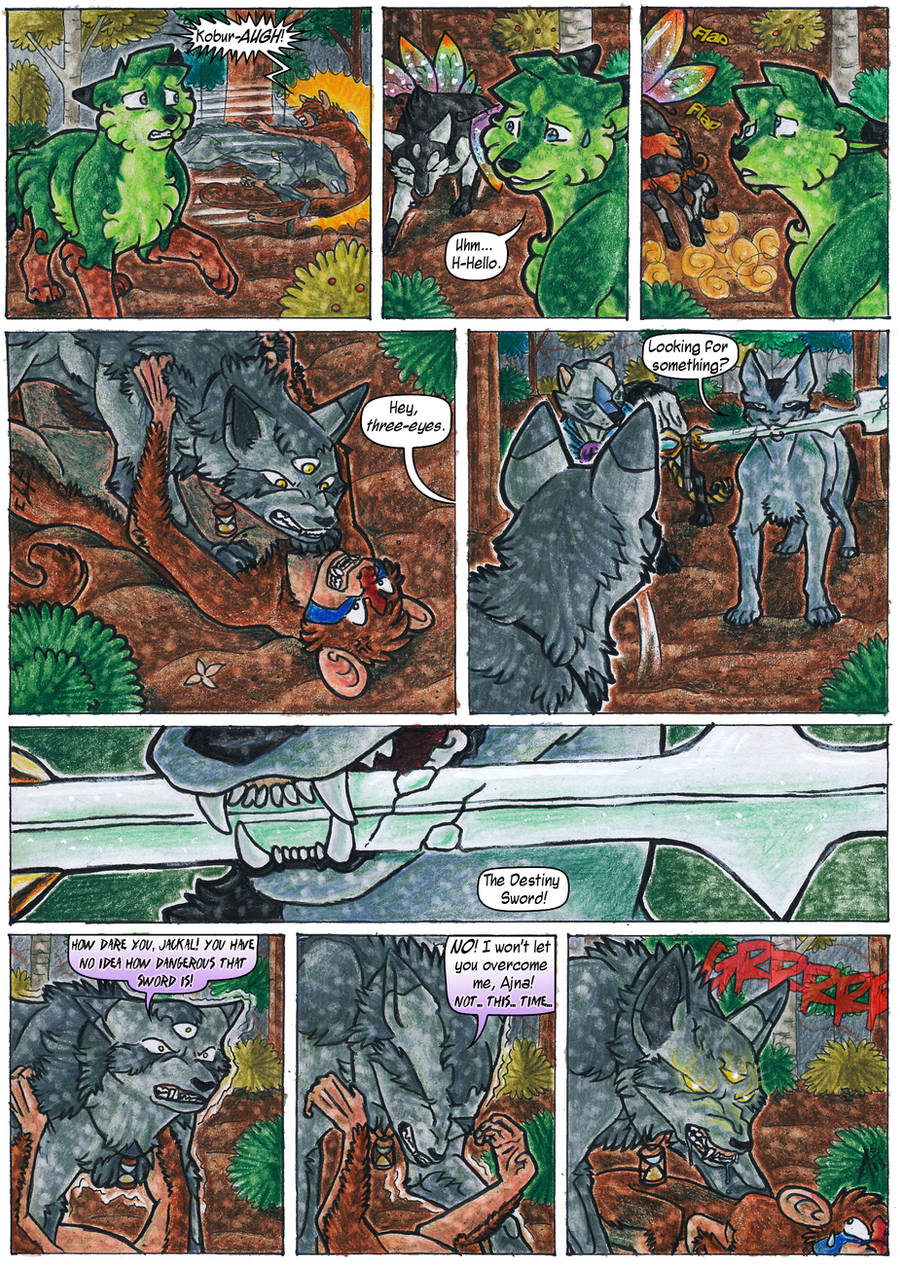 Next:

Previous:

Cover: arven92.deviantart.com/art/Cha…
Back to Beginning: arven92.deviantart.com/art/Cha…
-----------------------------------------------------

French Version / Version française: aspi-galou-translate.deviantar… by/par


------------------------------------------------------



Join the CHAKRA-COMIC group!






-------------------------------------------------
AGEPAGEPAGEPAG
Hey look, Kobura is smiling to an enemy! Aaaaaaand she's gone.
Hoho, it took me quite some time to draw panel 4, but I kind of like it

And I think Ajna is trying to overcome C.Y., oh no! D8
Do you like what I've done to the panels to make it look like C.Y. is changing voice?

I hope the sudden different font and the coloured panels don't clash too much

I think they work pretty ok

So, what is going to happen now? D8
Will C.Y. actually let Ajna out? D8
Coloured Pencils on A4 Paper.
Several hours.
Characters and art (c)

I want to improve, I greatly appreciate feedback and constructive criticism regarding anatomy, page flow and overall composition. Thank you!

Like the comic? GET A COPY TODAY!
This was very beautiful, no doubt. I love Chakra, but always hope you post the next page eary. However, I did see some errors in this. In the fifth panel, Jackal's leg seem to be far apart and unusually bent. Apart from that, I loved the whole thing.
The colors were a bit dull, yet it showed lots of background and theme to the scene. The loved the expressions, it showed a lot in the characters moods, and the font changes to show Ajna talking.
The originality, well, it is really common to have one of the main characters tackle the bad guy, then the leader stopping him/her before they can rip its throat out. It could have been more original, but I thought it was awesome :3
This page was awesome, overall.
Keep up the GREAT work!
The Artist thought this was FAIR
10 out of 10 deviants thought this was fair.
I really enjoy this piece, mainly because of the way that you textured everything. I think that the way that the teeth are drawn could possibly be fixed a bit though, in the 6th box, because his teeth look to be bending in strange postions, which I've never seen in a dog. I think that the monkey was drawn beautifully. In box 5, there's something weird with the dog's face, it looks to have been shrunken or the neck looks a bit small. Also, it is very hard to read the writing, so maybe making that bigger would be a good idea. I also don't necessarily like the color schene, it's really dull. I would prefer slightly brighter colors, but it's a nice piece! Hoping that you come out with your next one soon, because most people don't like to wait a while for the next one when they're interested!
The Artist thought this was FAIR
11 out of 16 deviants thought this was fair.