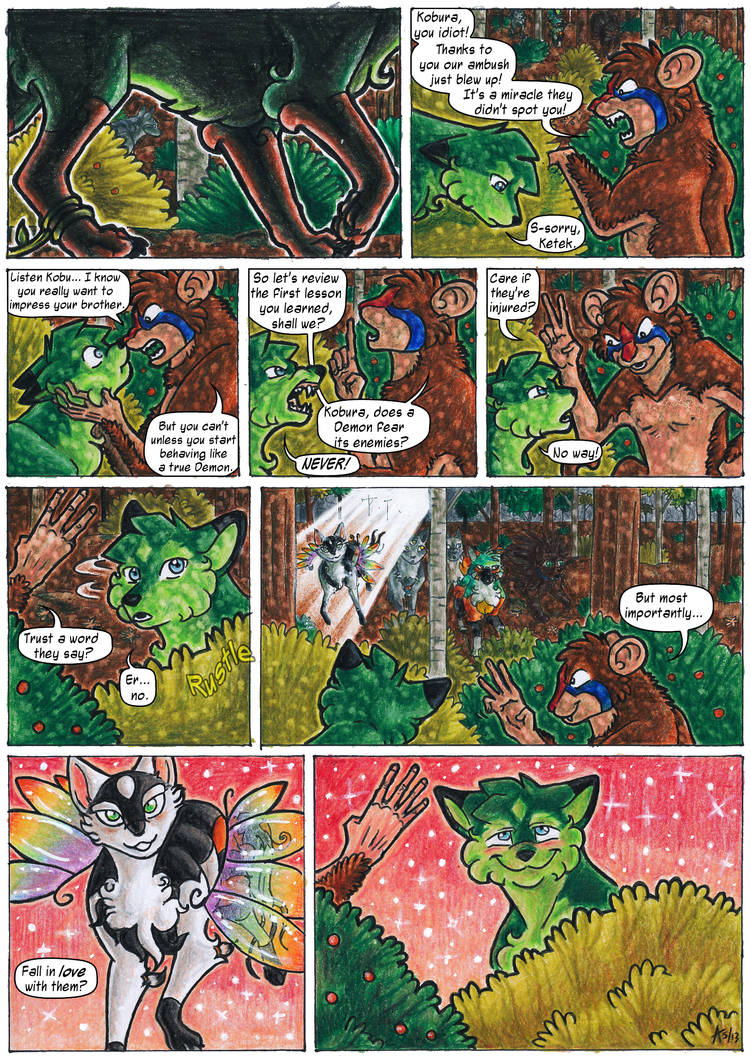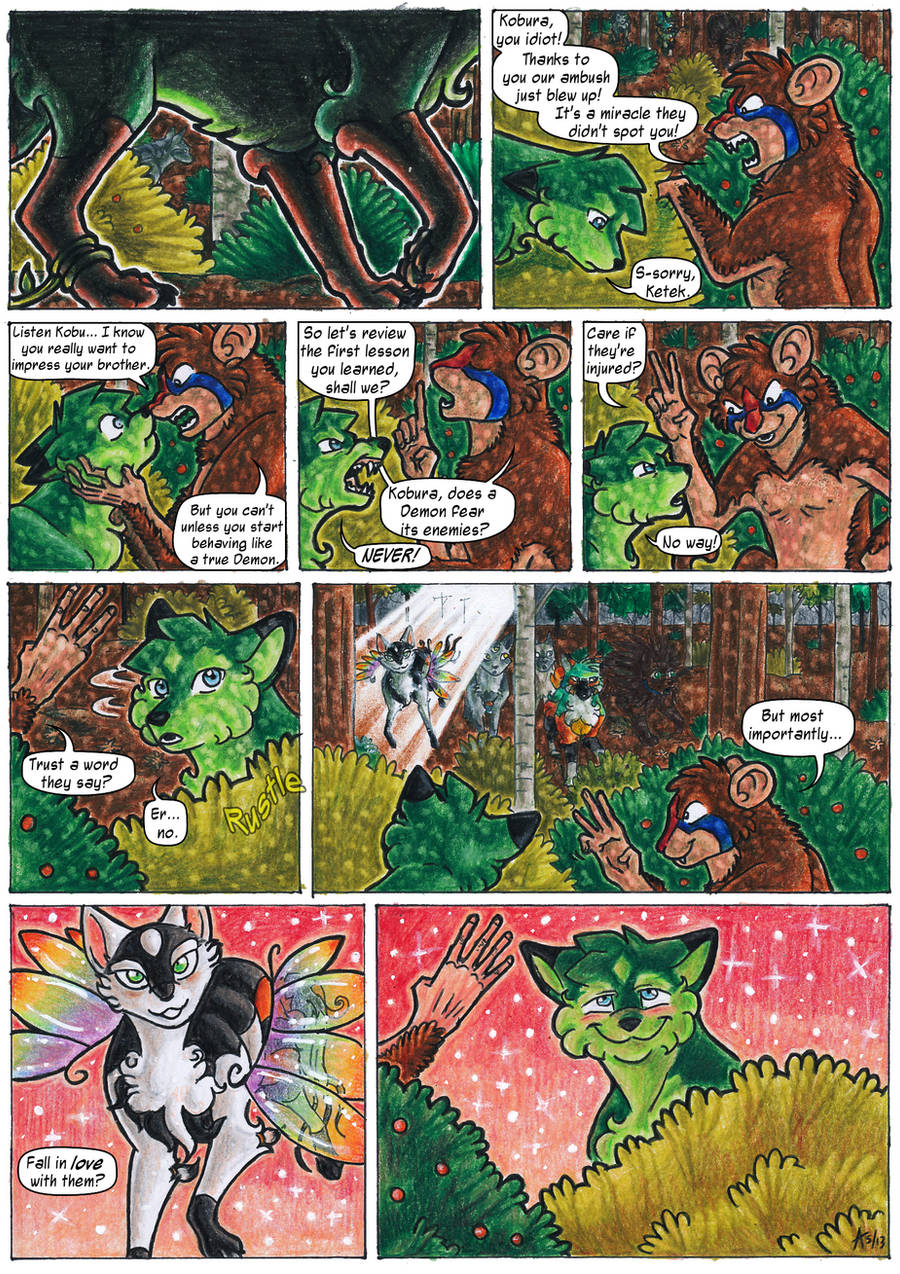 Next:
Previous:

Cover: arven92.deviantart.com/art/Cha…
Back to Beginning: arven92.deviantart.com/art/Cha…
-----------------------------------------------------

French Version / Version française: aspi-galou-translate.deviantar… by/par


------------------------------------------------------



Join the CHAKRA-COMIC group!






-------------------------------------------------
YAY for another rounded digit!
It's 120 pages, guys! ONE HUNDRED TWENTY!

So, it looks like someone is not happy with Kobura's latest performance

But despite his hostility, Ketek actually cares for Kobura

So, we discover that Kobura is doing his best to impress his brother, Ryu. But sadly, he's a little too young to be as good as the other Demons.
And while reviewing some lessons, er... Kobura got distracted XD
I loved, loved LOVED making the last panel

That face was a pain, but I'm so happy with it <3333
Also, what in the world did the Heroes see in panel 7?!
I really hope you like the page!

Coloured Pencils on A4 Paper.
Several hours.
Characters and art (c)

I want to improve, I greatly appreciate feedback and constructive criticism regarding anatomy, page flow and overall composition. Thank you!

This might just be my favorite page so far! Kobura<3
Okay, I absolutly love everything about this page. The Idea was great. I love how he is too young for the demons and how the monkey-wolf is kinda reminding him the rules untill this beautiful wolf steps in. Their faces are great in all the panels and match their correct face expression. The backgroud is lovely as ever. But I love how you put pink around Moytl and Kobura when he is falling in love for her. This is an amazing page and I just want to sqwish kobura's little face.


GREAT JOB URNAM!
The Artist thought this was FAIR
31 out of 31 deviants thought this was fair.
I'll take it panel for panel on my thoughts

Panel 1
Nice use of shading Kobura up, and it wasn't till the fourth or fifth glance that I noticed C.Y. being in there.

Panel 2
Great, Ketek is just a jerk and too. Is there anyone who cares about Kobura?!

Panel 3
oh.....I was wrong lol but I bet getting the fur around Ketek's fingers were a pain.

Panel 4
Ketek looks like a teacher XD I love the snotty expression you gave him

Panel 5
Ketek should really watch what he says around Kobura cause I think he's pushing buttons without realizing it.

Panel 6
DISTRACTION TIME!!!!........but by what lol

Panel 7
I bet this panel was a blast to make as you made that light go down on Motyl...*snicker*...sorry, let me*snort*take this seriously

Panel 8
*hiding my chuckles* I love the blush line*snort*on Motyl's face and I think it's nice you made her*snort*smile. But wouldn't she be a bit more*snort*serious when seeing a Zodiac Demon?

Panel 9
I love how *bursts out laughing*-I'm sorry, I just can't take this scene seriously XD I can't help but laugh every time I read that far on the page lol I love it too much......Kobura is accidentally in love XD
The Artist thought this was FAIR
25 out of 25 deviants thought this was fair.