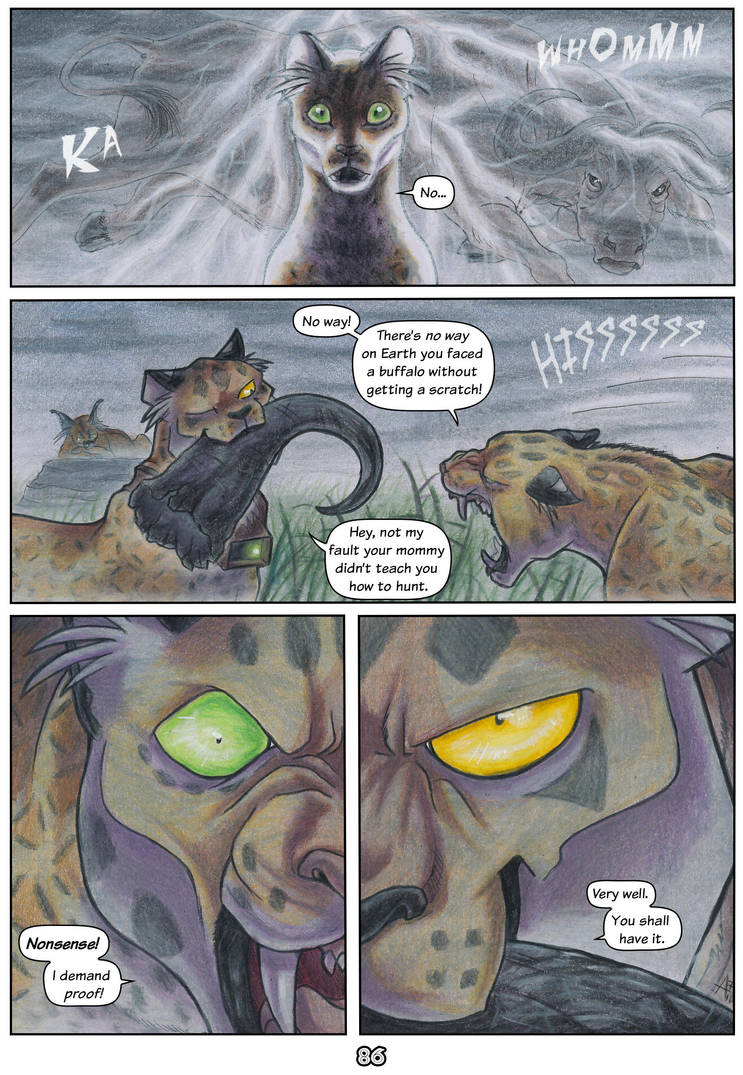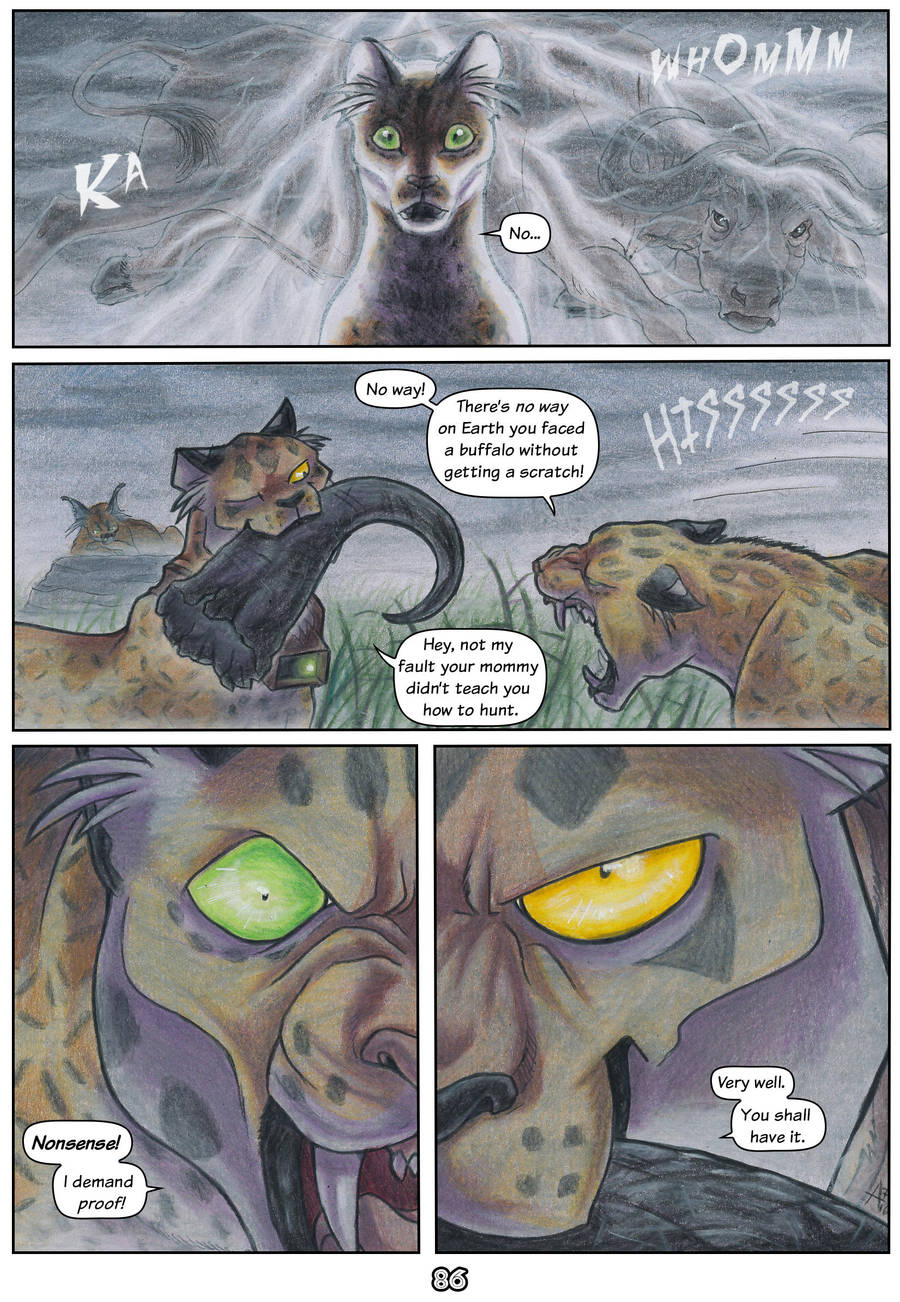 Watch

Next:

------------------------------------------------------


Africa!
There are very few pages that I'm honestly, fully satisfied with.
This is one of them. It's a relatively simple page (except for that darned first panel D8 ), but something about it really makes me happy with how it looks.
I had a hard time drawing Africa's head in the second panel. I drew and erased it so many times that the paper was literally inches from tearing. If you look closely, you can still see the "scars" left by the pencil, which the colours just couldn't cover.
So, Chui does have proof, huh. We'll see, we'll see.
Coloured Pencils on A4 Paper.
Several hours.
Characters and art (c)

-----------------------------------------------------------
Ok, let's start by saying this page is stunning for the tecnhique used, the colours blend together very well and the use of small number of colurs like gray, black and dark green brings out the dramatic nature and tense atmosphere of the situation. I like the textures on the buffalo's horn of the last panel, on the bottom right. I haven't give full stars on technique simply because the only thing i feel to point out is the lightning of the first panel, and personally the first panel is my favourite of this page. Why? Because i think you should have drawn outlines in a more clear way in order to give a more visual impact since this symbolises Africa's astonishment, but drawn like this it looked like more like rain, at least this is sensation i had looking at that lightning. Other than that i love the first panel, the buffalo is amazing, so realistic and the technique used is beyond words. Definitely one of your best composition in this page. An other thing i liked are the eyes of protagonists, they create a nice constrasting effect, considering the tense atmosphere, they are almost hypnostising i have to admit! The overall impact is good enough to induce astonishment in the reader and graphically it is well shown by the thunder, Africa's hiss, her eye in the last panel and dialogues. So other than lightning i love the overall page and i look forward to seeing next pages!
The Artist thought this was FAIR
17 out of 17 deviants thought this was fair.