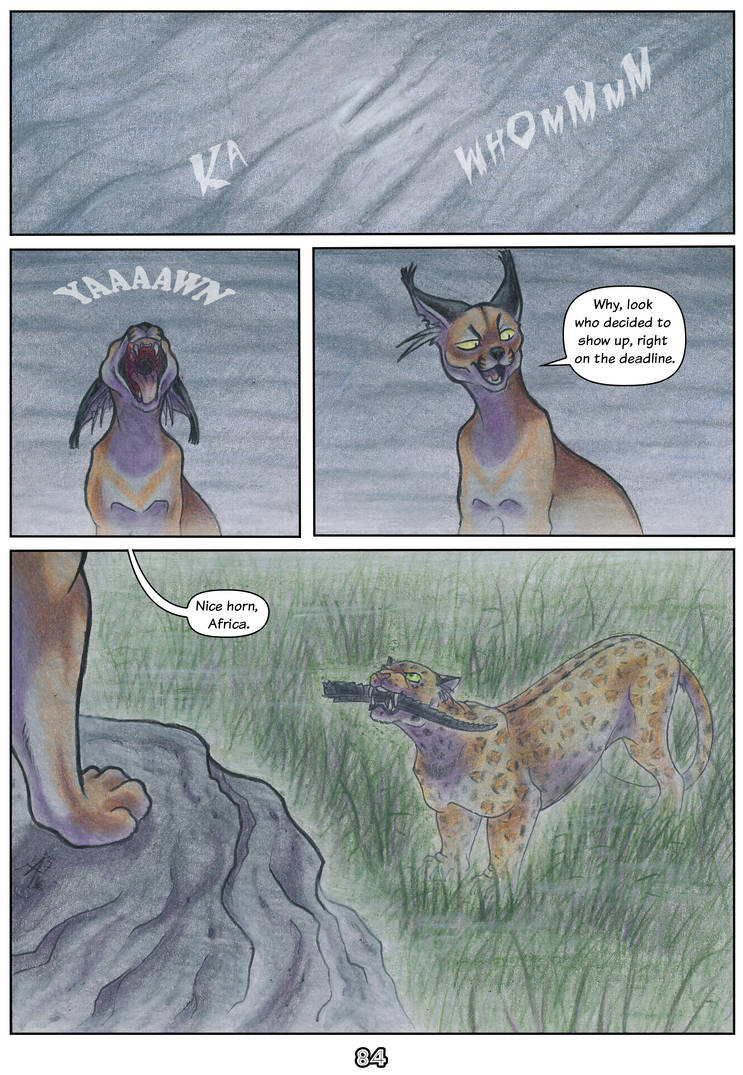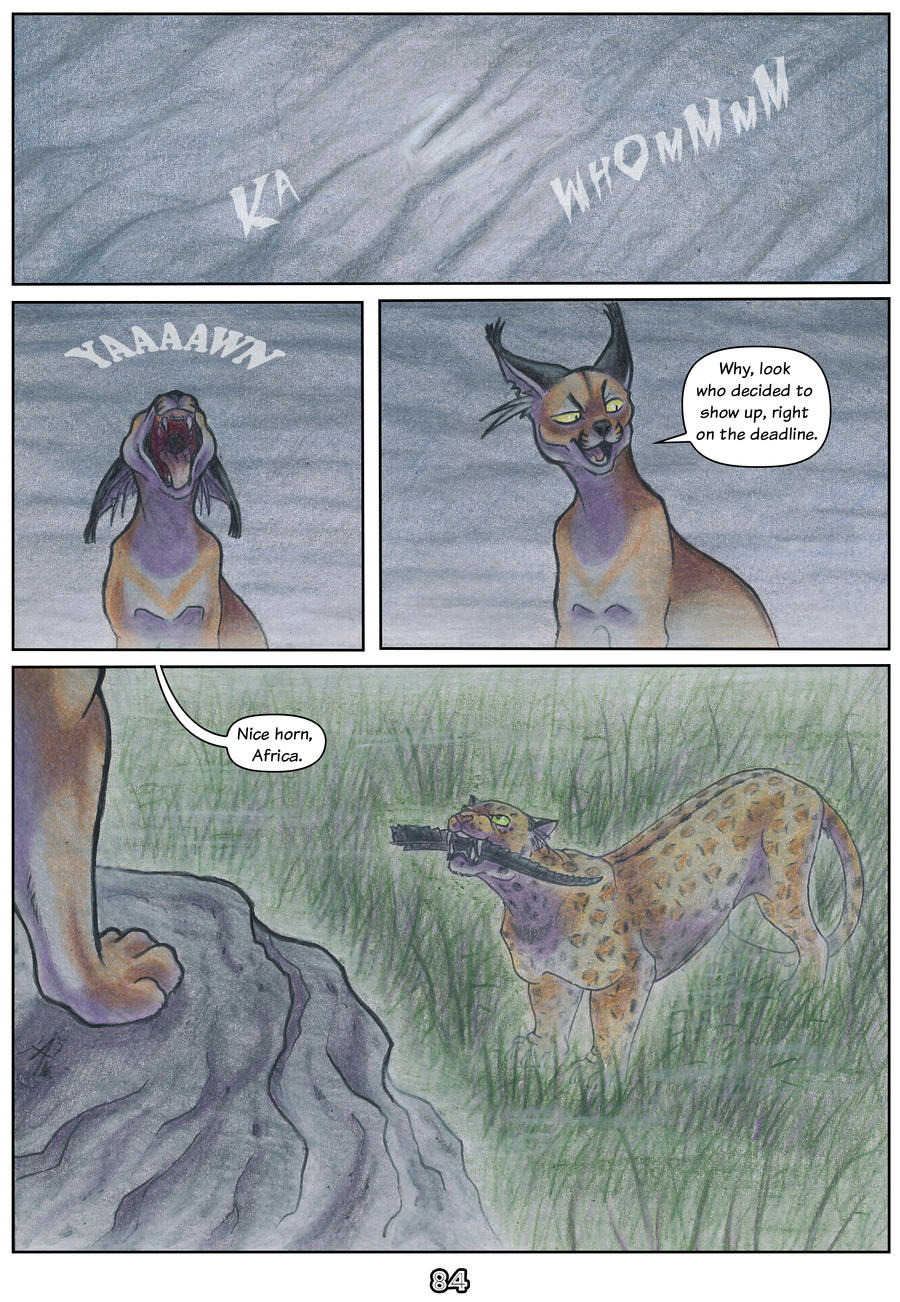 Watch

Next:

------------------------------------------------------


Africa, again!
We all know what's going to happen soon, right? We all do.
But in the meantime, Bibi, stop being rude! At least put a paw on your mouth... or something.
I hate grass with a passion right now.
Enjoy!
Coloured Pencils on A4 Paper.
Several hours.
Characters and art (c)

-----------------------------------------------------------
Your artwork has a very good balance of realism, so I can tell what's going on, and you can tell you've put a lot of hard work into this, with direction and such, despite the dialogue being small, I enjoyed this page.
The shading is amazing, and quite amazing, I noticed a few things, with Bibi here, where exactly is the sun placed? Otherwise the shadow is a bit off, and that's all I really notice, the rock's shading is beautiful also, and the sun being covered with the clouds does explain a lot, sorry this is short, beautiful artwork Arven :3
The Artist thought this was FAIR
12 out of 12 deviants thought this was fair.
Panel 1: Fantastic rain clouds Arven92. I admire the word sound to which bring out the detail on what will happen during the sky's appearance.
Panel 2: The way you drew Bibi along with his sleepy yawning mood is very priceless. Speaking of Bibi's mood, his mouth opening shows great strong details, including his tongue sticking. Fabulous work of details.
Panel 3: After reading Bibi's response to Africa's late arrival, I had already notice how calm he has become. From page 66 up until now Bibi is not at lease a scardie cat that I once remembered. I cannot believe that Africa does not notice Bibi's dumb action.
Panel 4: Oh no1 Africa, open your eye! Its a trap!
Will comment on more soon.

The Artist thought this was FAIR
2 out of 2 deviants thought this was fair.