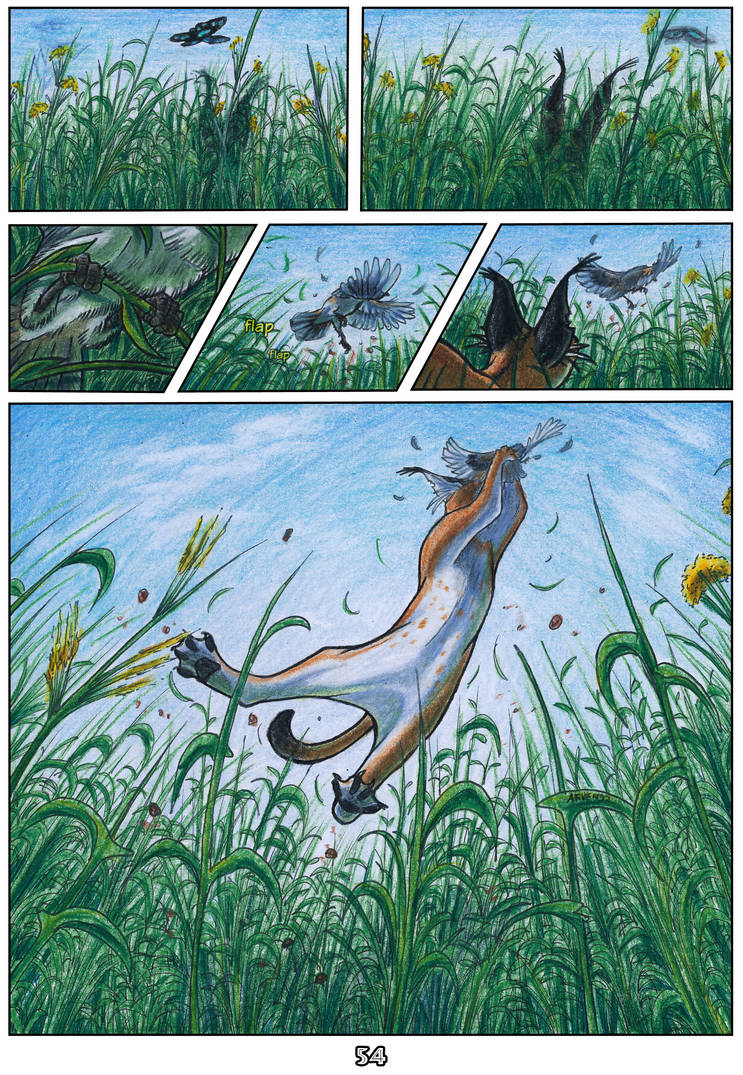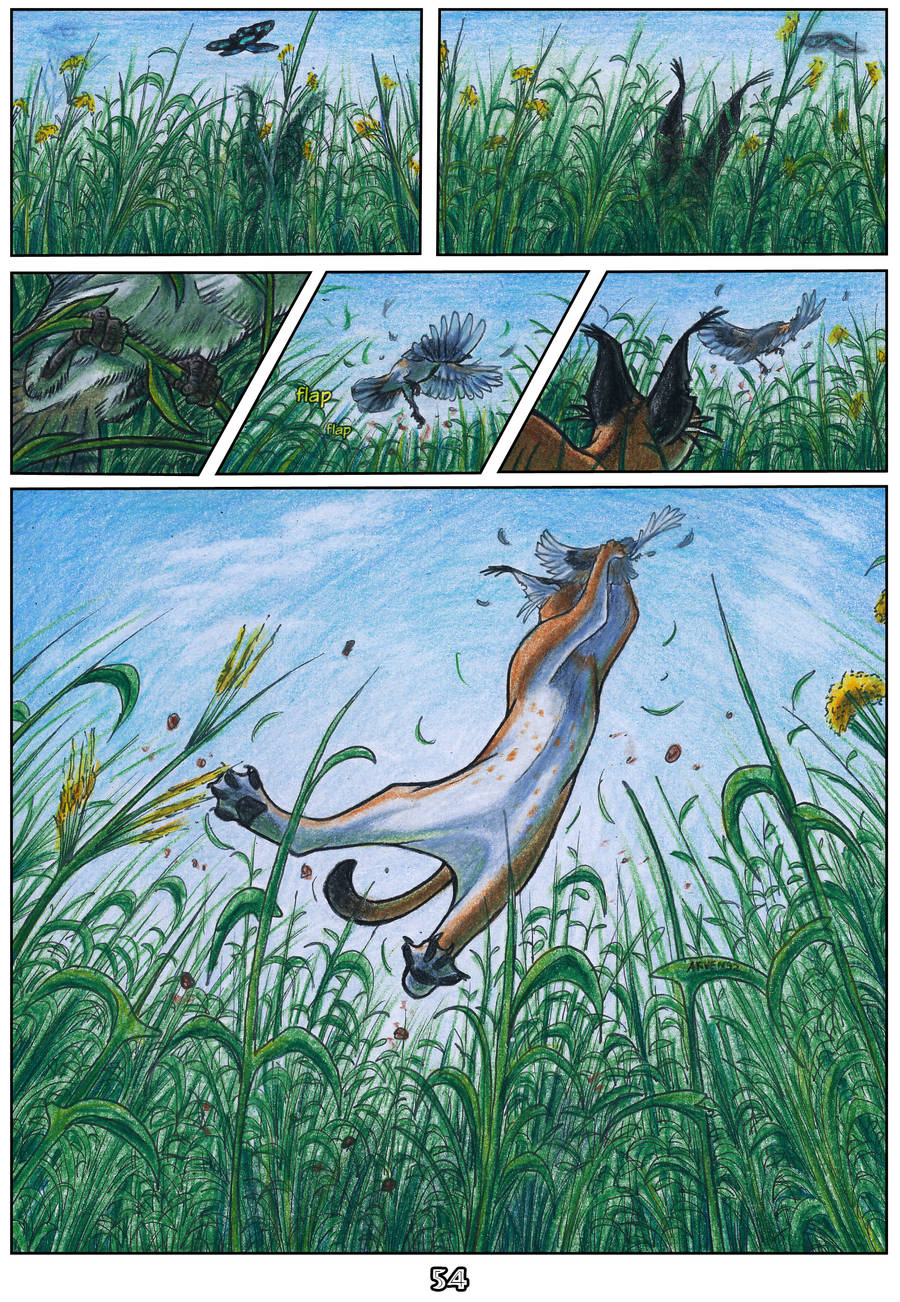 Watch
Next:

Previous:

Cover: [link]
Join Africa-comic group!

---------------------------------------------------------
AFRICA is also on Facebook! Leave a like!

-----------------------------------------------------------
French Version / Version française: [link] by/par

-----------------------------------------------------------
Africaaaaaa!!
So, where to begin.
Last page raised a single question to which MANY of you proposed an answer. And I'm sorry for those who thought the "judge" proposed by Chui might be Nadira, or Paa, or any of the zebras, but you might be disappointed

Those who proposed it to be Sabra the serval came really close! But in the end, it's a new character we get, kaboooooom!!
I'm pretty sure a number of you know this animal

Caracals are small African wild cats in the same subfamily as lynxes, and like lynxes, they're capable of surprising speed and agility. A caracal on the hunt can leap up to 10 feet in the air and knock birds out of the sky, like this little fella here is demonstrating.
Also, you have no idea how long a caracal is. Like seriously, I swear these guys are the Dachshunds of the cat world.
Also, yes, I used a reference for the last panel:
www.kenkoskela.com/images/larg…
How could I not. That pose was driving me insane.
On a side note, grass. Why does it exist. I gotta hand it to Photoshop users. Must be great to paint grass using layers and pre-made brushes, eh?

Yeah.
...
Yeeeeah.
Aaanyway, who is this new character, you may ask?
The answer soon!
I want to improve, I greatly appreciate feedback and constructive criticism regarding anatomy, page flow and overall composition. Thank you!

I like this piece. I haven't seen the rest of the series pages but I like this page anyway. What really drew my attention to it was the detail in it. The plants, the butterflies. And over all the piece has just a real natural look. The way the animals move for example. All of these things show that you put a lot of study in it and it shows.
However, some things I don't understand completely. Like the butterfly, why is it flying over grass? And where fits the butterfly in this page? Maybe it is explained in the previous page(s), but in for this page.. Well let like I said, I don't understand the butterflies place in this page.
The colors fit nicely together and I can't really say anything bad about the way the plants, the animals or the shading of the page. But what does bother me is the sky. It has to be softer. I noticed this because I made the same mistake. My drawing teacher pointed it out for my but I couldn't eras it or edit it enough and it costed me a few min points. So it is something to be conscious of.
The Artist thought this was FAIR
29 out of 41 deviants thought this was fair.
I think this page sums up everything I love about Africa. Your attention to detail, thoroughness, and just the life you put into each page is astounding. More than anything, I can't get enough of how life like each animal, and every panel in this world is. From the webbed paws on Bibi here, the noodle-like curvature when he launches into the air to catch the bird, fur patterns, scar tissue with fur growing back over it, different types of grasses, human emotions expressed through hese animals without too much exaggeration, all of it is astounding, and I earnestly look forward to each new page with every one I read.
The Artist thought this was FAIR
7 out of 7 deviants thought this was fair.