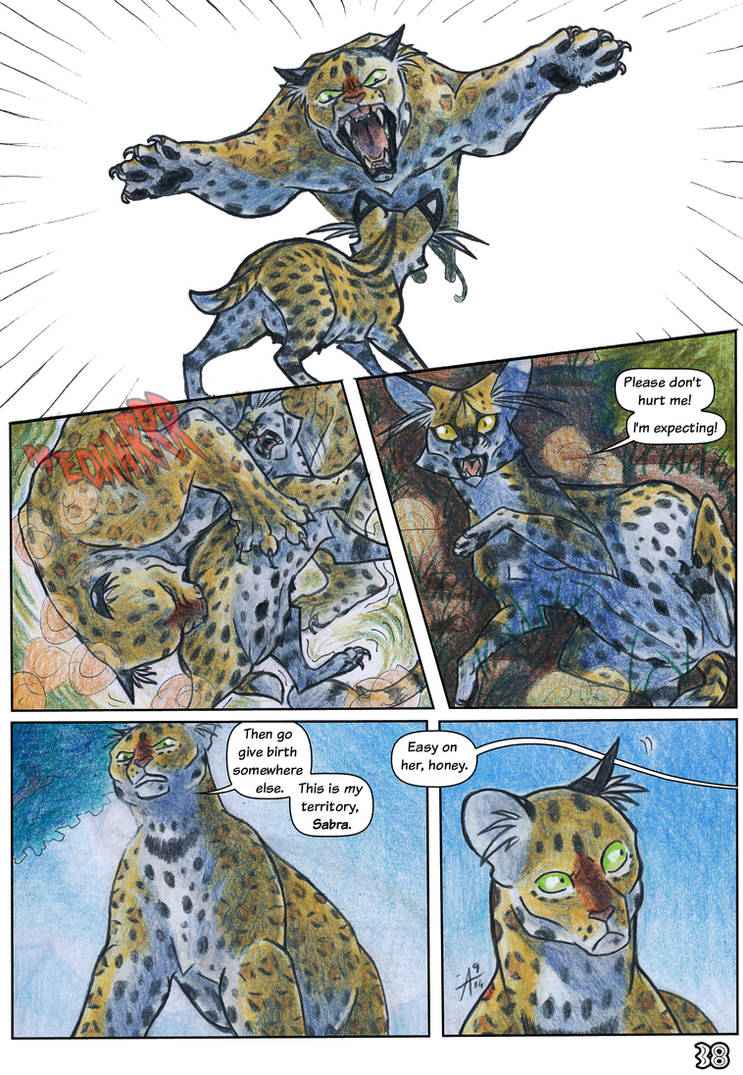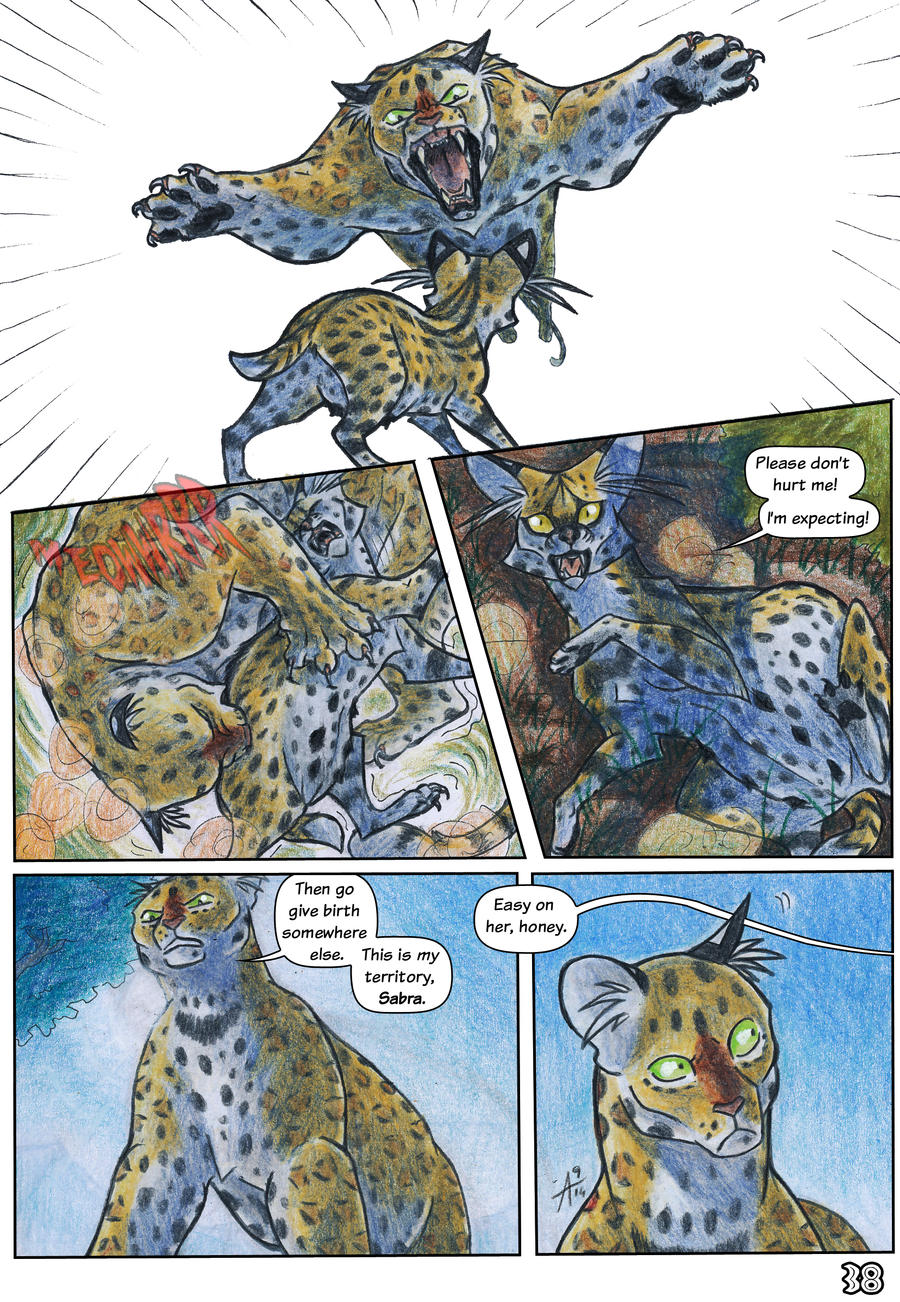 Next:

Previous:

Cover: [link]
Join Africa-comic group!

---------------------------------------------------------
AFRICA is also on Facebook! Leave a like!

-----------------------------------------------------------
French Version / Version française: [link] by/par

-----------------------------------------------------------
And we get to Africa, finally.
God, how I missed drawing this comic <3
So, two weeks ago, we left with Africa hearing bushes rustle and calling the name "Chui". Many, many, MANY of you speculated that the shadow behind the bush didn't belong to a leopard, but to a serval. Well my dear friends, you were right! The animal is indeed a serval! A female named
Sabra
.
But, many of you also said that the serval might be Mondo, the little kitten I showed in a couple pictures. Well, that wasn't quite right, but I'm betting most of you are like "OOOOOOOOOOOOOHHHHHHH", right now. C:
So, Africa was searching for this "Chui" and found Sabra instead. Now, who is it that spoke to her in last panel?
The answer soon!
Also, Africa. That was insanely rude. Chill out, woman.
I want to improve, I greatly appreciate feedback and constructive criticism regarding anatomy, page flow and overall composition. Thank you!

Here I am, ready to do another disecting critique of this new wonderful page in Africa's life, by the talented Arven!
Let's cut to the chase...shall we?:
First pannel: one full of impact and motion!
Africa seems to leapat us, fangs bare and all fury...the hidden figure in the bushes resulted to be a small feline...a serval!...
Seeing the wild light in Africa's eyes I feel sorry for this little one...
Second pannel, and Africa made the "death roll", pouncing onto the small cat, clawing it to get a hold of the prey and biting it's side. The wrinkling of Africa's nose as she strikes and the expression of horrible pain in the serval's face are astoundingly well made!
I still feel bad for the poor small one...
Pannel three...we get a better view to the serval..who is a pregnant female!...
Her terrified expression and the anguishing indefension of her pose makes us beg for Africa to be merciful...
This poor cat is so tiny compared to her...and she's desperate for the brood she carries...Her crazed expression and the swelling ofher belly are incredibly conveying...
Fourth pannel: Africa towers in front of us, over the smaller cat, telling her off. The blues of the background help a lot into creating a cold, terrible atmosphere around her. She has cghanged a lot...her soft hard has hardened quite much with the course ofyears...or so it seems!
Fifth and last pannel: Africa tilts her head to a side, listening at someone who says she should be "easy on the serval"...and calls her "honey"...
I wonder who could this be?
Africa's intrigued and annoyed expression makes me want to know who the speaker is!
Another excellent page, which leaves us wishing for more!

The Artist thought this was FAIR
16 out of 16 deviants thought this was fair.