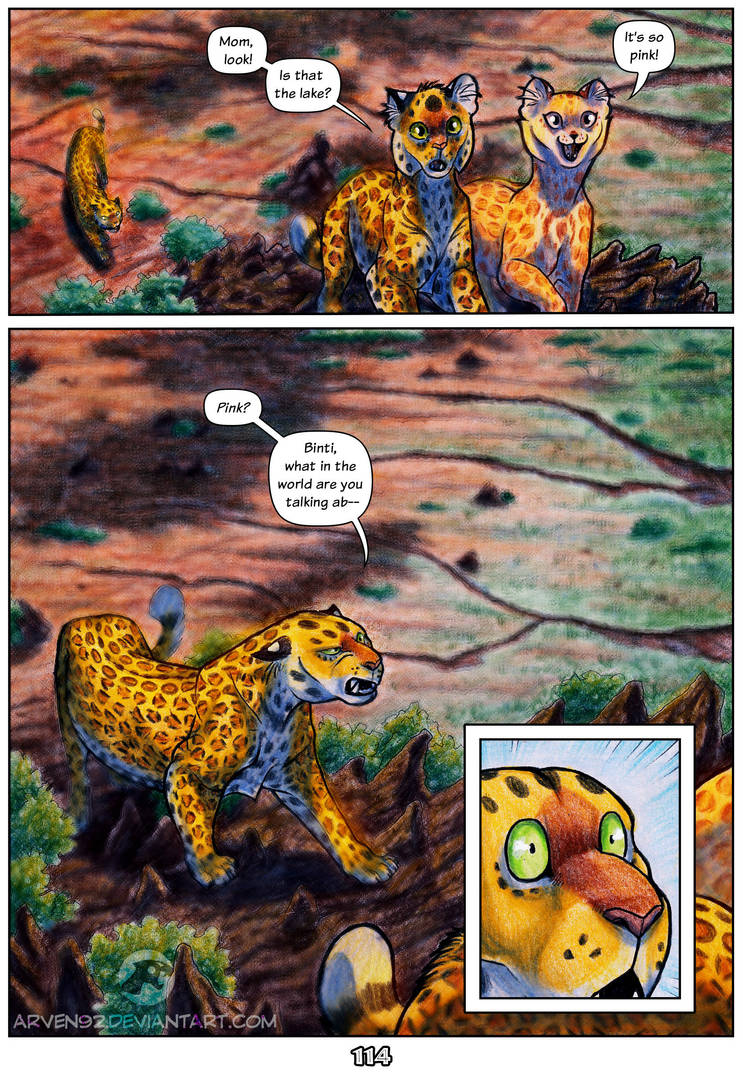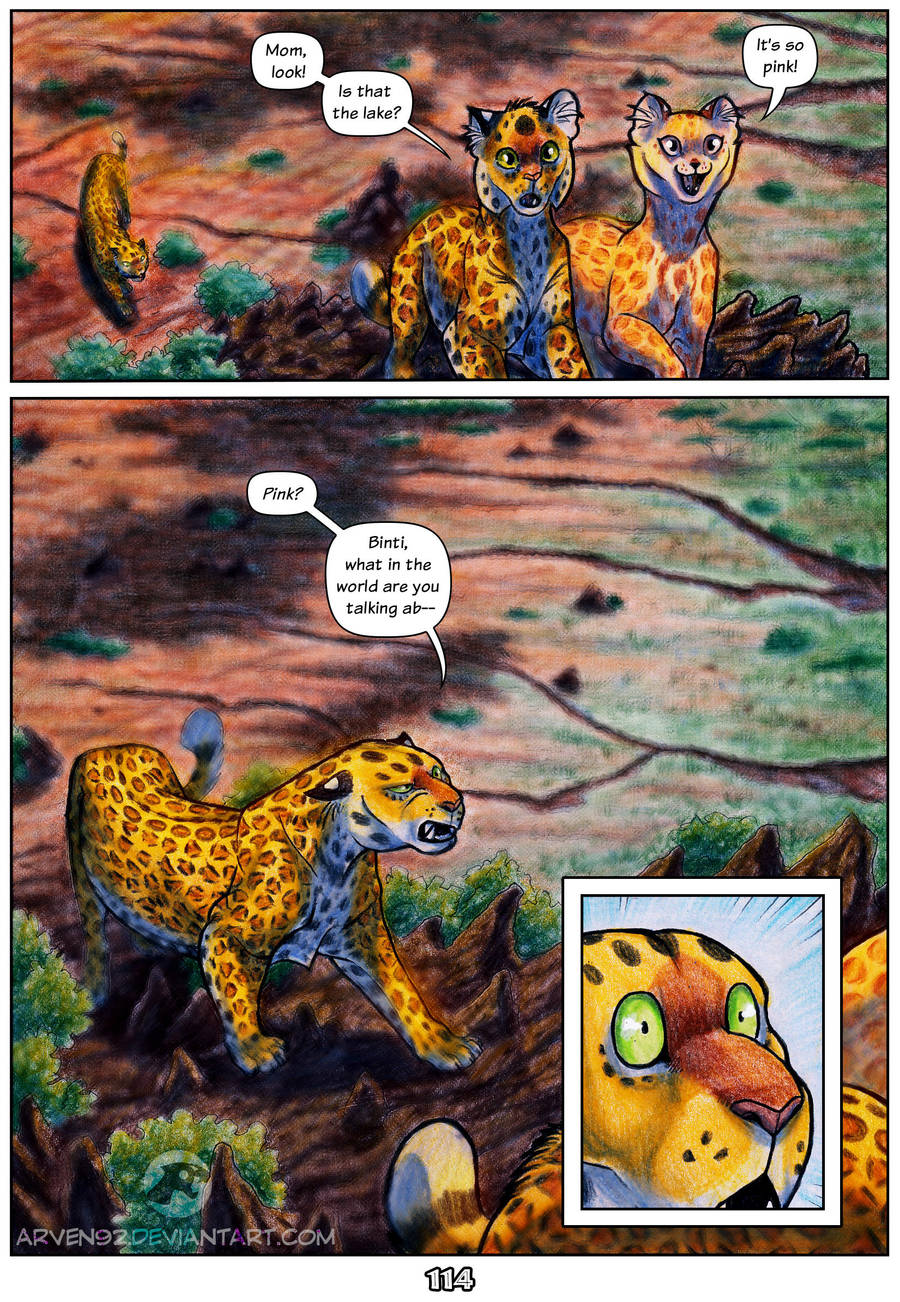 Watch

Next:
Previous:
Cover:
[link]
-----------------------------------------------------French Version / Version française:
[link]
by/par
-----------------------------------------------------
Oooo what did the cubs see?
Did they really see the lake?
Is it even possible that a lake could be pink?!
Puddles aren't pink, right?
The answer soon!
Enjoy!

Click the Purchase button on the right for the high-res, unwatermarked version!
Caran d'Ache Supracolor Soft pencils on A4 paper.
Several hours.
Characters and art (c)

-----------------------------------------------------
Support me on Patreon and read comic pages beforehand!
I've been following this comic for a long time and I'm still always delighted by every new page!! I may be a little bias too because this is one of my favourite online comics at the moment, but here we go...

Another great page that really stands out to me because I LOVE the foreshortening here, we're getting really good motion on Africa and I love it. I also really appreciate the focus being placed on everyone's expressions by blurring the background -- but this also creates a bit of an issue for me. I like the idea, I just feel like whatever filter was used to create this effect is a little too strong here, because the texture is smudgy and very digitized and I feel like that distracts and therefor detracts from the gorgeous texture you get from your coloured pencils.

Overall, I think the page is great, I think the composition is awesome, the clarity is great, the little cliffhanger - I don't want to admit is great because it's driving me nuts waiting for the reveal but - works wonderfully, I think my only complaint is how that filter works. And I don't think it's even an issue of the filter, I think just a more transparent version of that filter or maybe a less textured filter would work really perfectly for what you're doing here.
The Artist thought this was FAIR
28 out of 28 deviants thought this was fair.