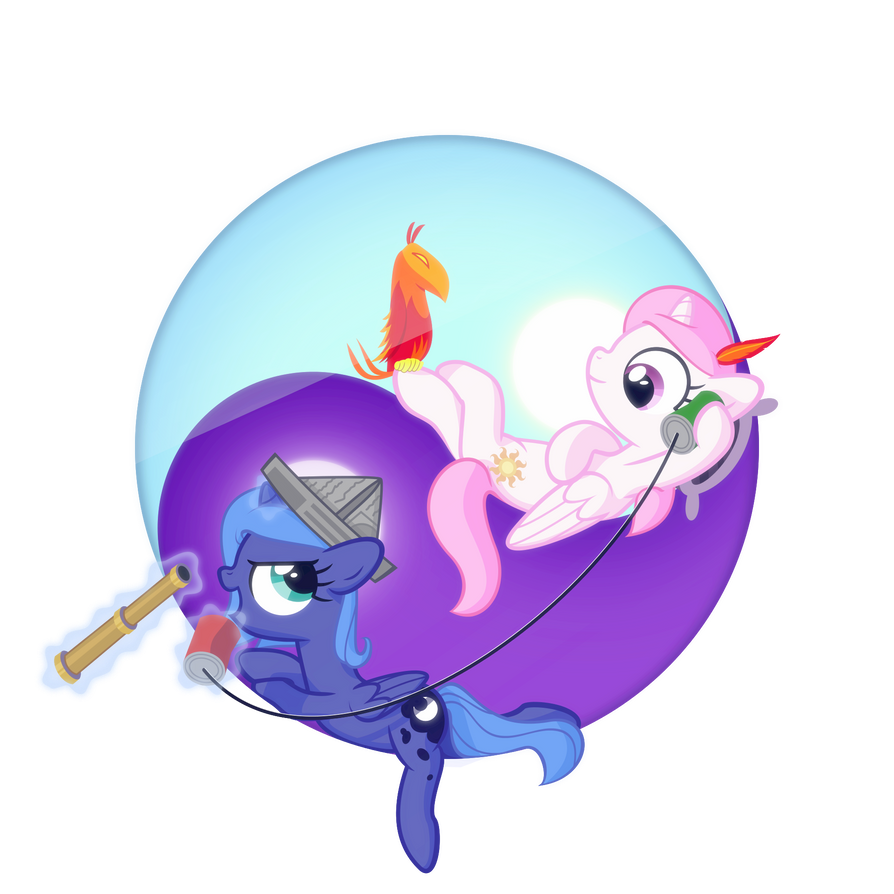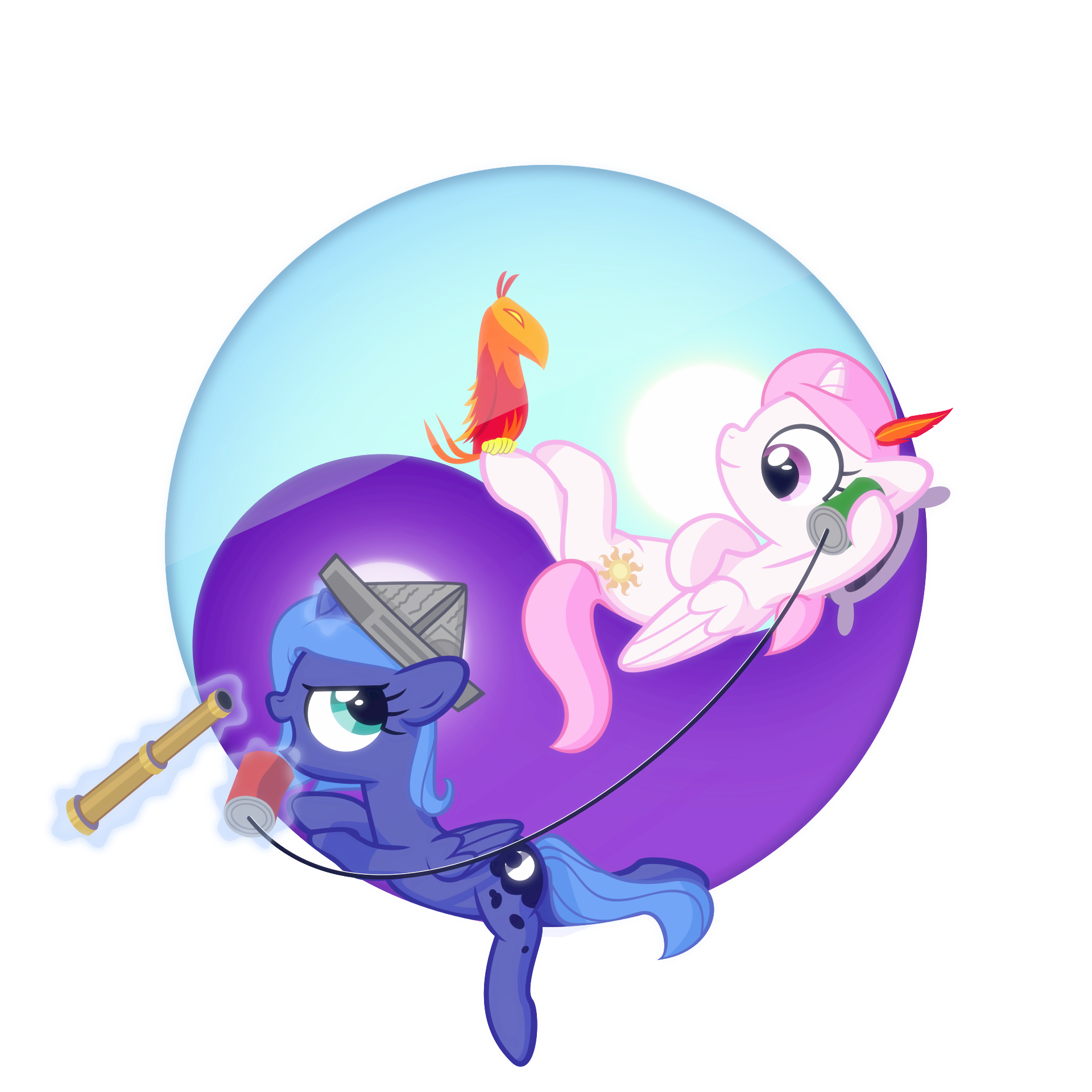 Watch
The
yin-yang
shape symbolises their complementary relationship, while the tin-can phone represents...
Actually never mind. There's meaning in a lot of the elements here probably, but very little was put there deliberately. Analyse away to your heart's content.
The paper hat is a reference to
Moonstuck
by
*
egophiliac
, although I actually didn't realise it at the time. As I was sketching Luna I couldn't shake the feeling that she needed to be wearing a paper hat, and it wasn't until the colouring stage that I realised this came from Moonstuck pictures I saw a while back.
Celestia's cutie mark
by

Spotted on
Equestria Daily
!