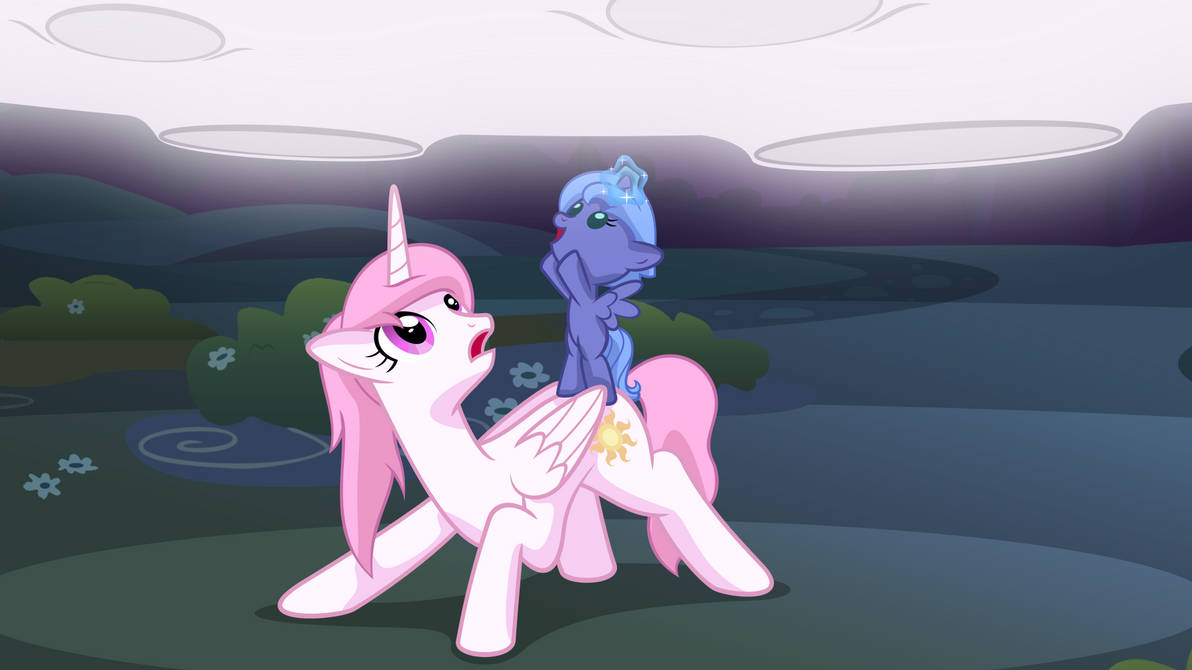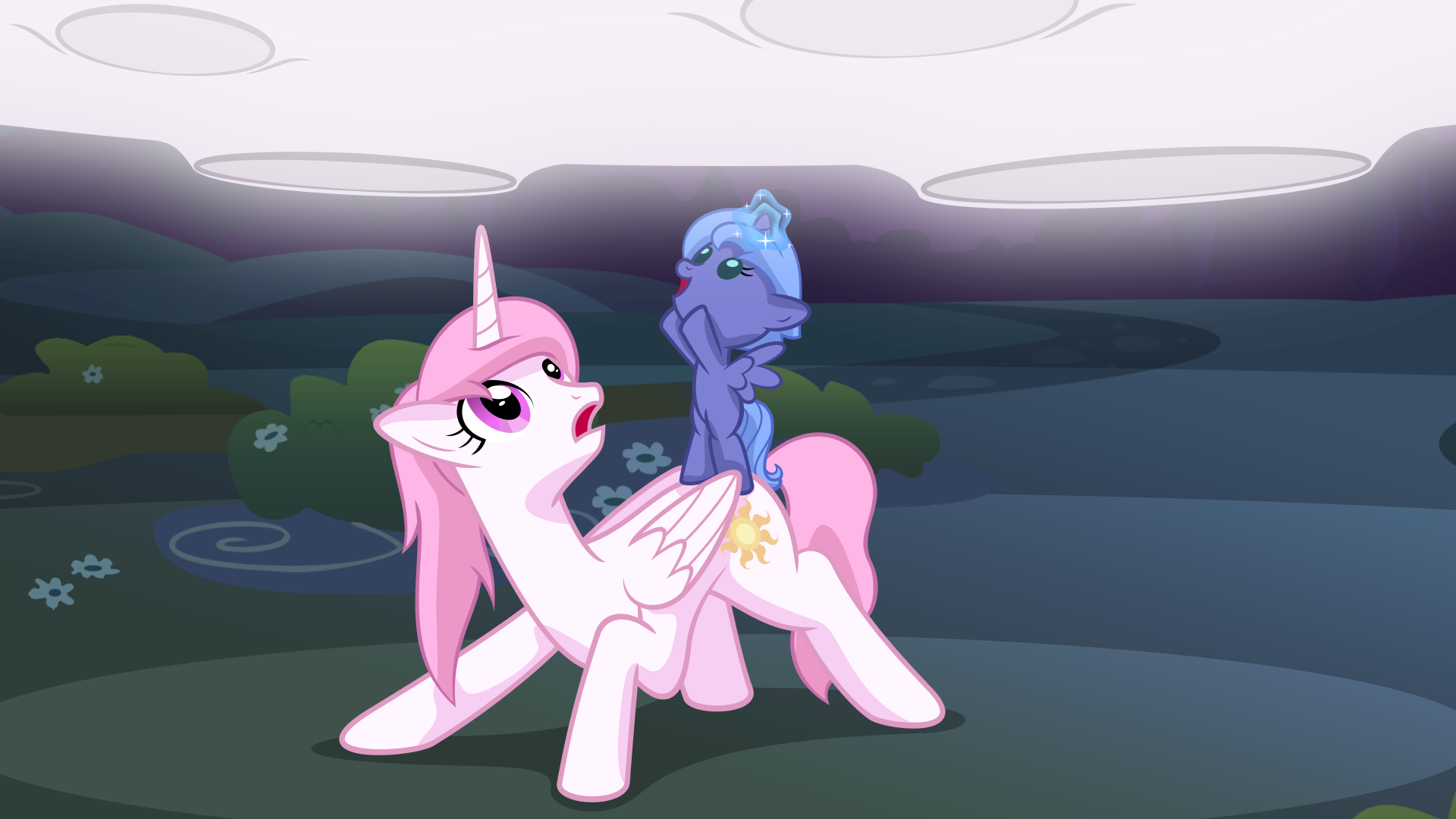 Watch
Luna certainly doesn't lack enthusiasm.
I do enjoy doing pictures like this, not just for the comedic/storytelling potential, but because it's fun to experiment with poses. When I started drawing ponies I was completely limited to the poses used in the show, as I had to learn to draw them by imitation. But eventually I got more confident at using skeletal templates first, and this gave me a lot more freedom. I still have difficulty with faces, but oh well.
Also, having the moon in the scene like this was fun. The arc that's visible would be part of a circle over 16000 pixels wide if the whole thing was visible. Still a lot smaller than the real moon, but I wanted the curvature to be visible.
Anyway, enough random asides.
See also:
Background image by


Cutie mark by

Spotted on Equestria Daily!