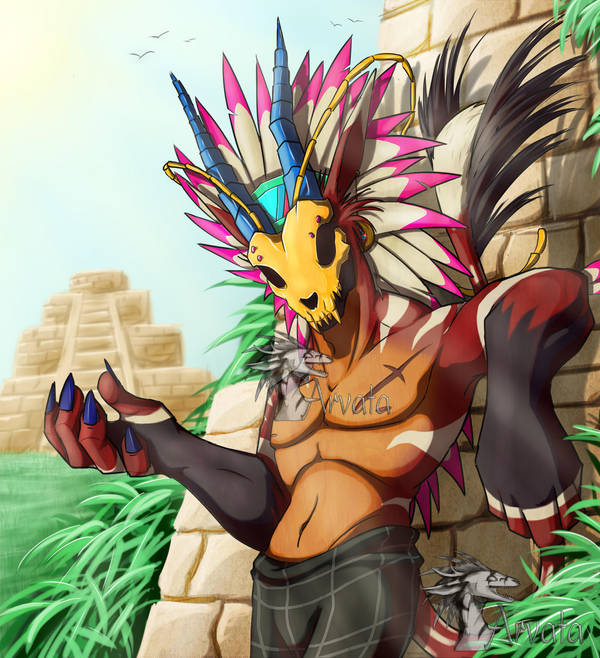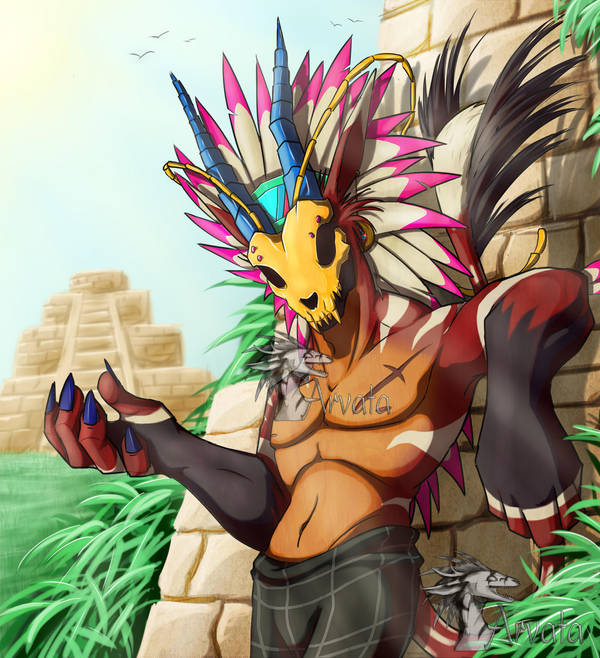 I finally decided to try

's OC, Tay. It's good practice since I've hardly drawn him at all :3 Not that I understand why, his design is pure beauty. Also I kept that whole
"ancient civilization"
-theme going since I agree that it suits him a lot somehow. I've hardly been drawing at all the past few weeks, so to finally make a finished piece was a lot of fun!
---
Your fur is reeed~
So beautifuuul~
Like an angel in disguise

But if you meeet~
Some splendid guyyys~
Will there be laughter or be
Cri-i-i-i-ies?
Cri-i-i-i-ies?
Cri-i-i-i-ies?
WHAT DOES THE TAY SAY?!
The secret of the Tayyy~
Ancient mysteryyy~
Somewhere deep in the wooods~
I know you're hidiing
What is your sooound?~
Will we ever knowwww?~
Will always be a mysteryyy~
What do you sayyyYYYyyYYyyyyYY~~~? Youuu're my guardian anng-*Gets kicked for song reference*
Tay ©
Digimitsu
Made in SAI.