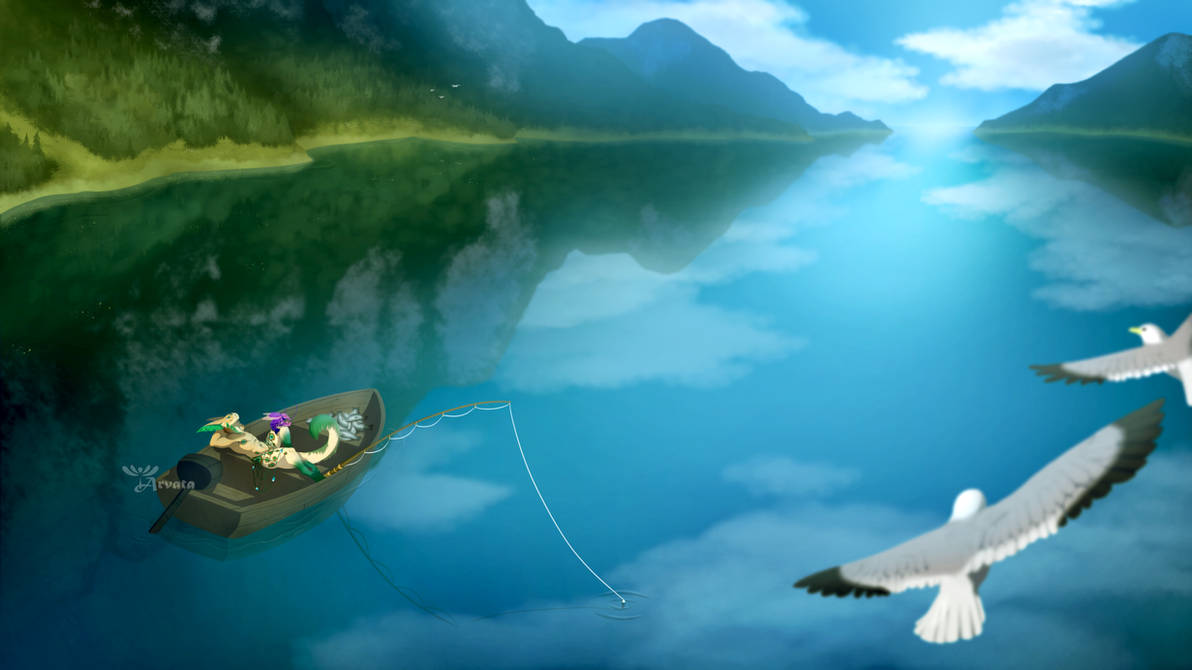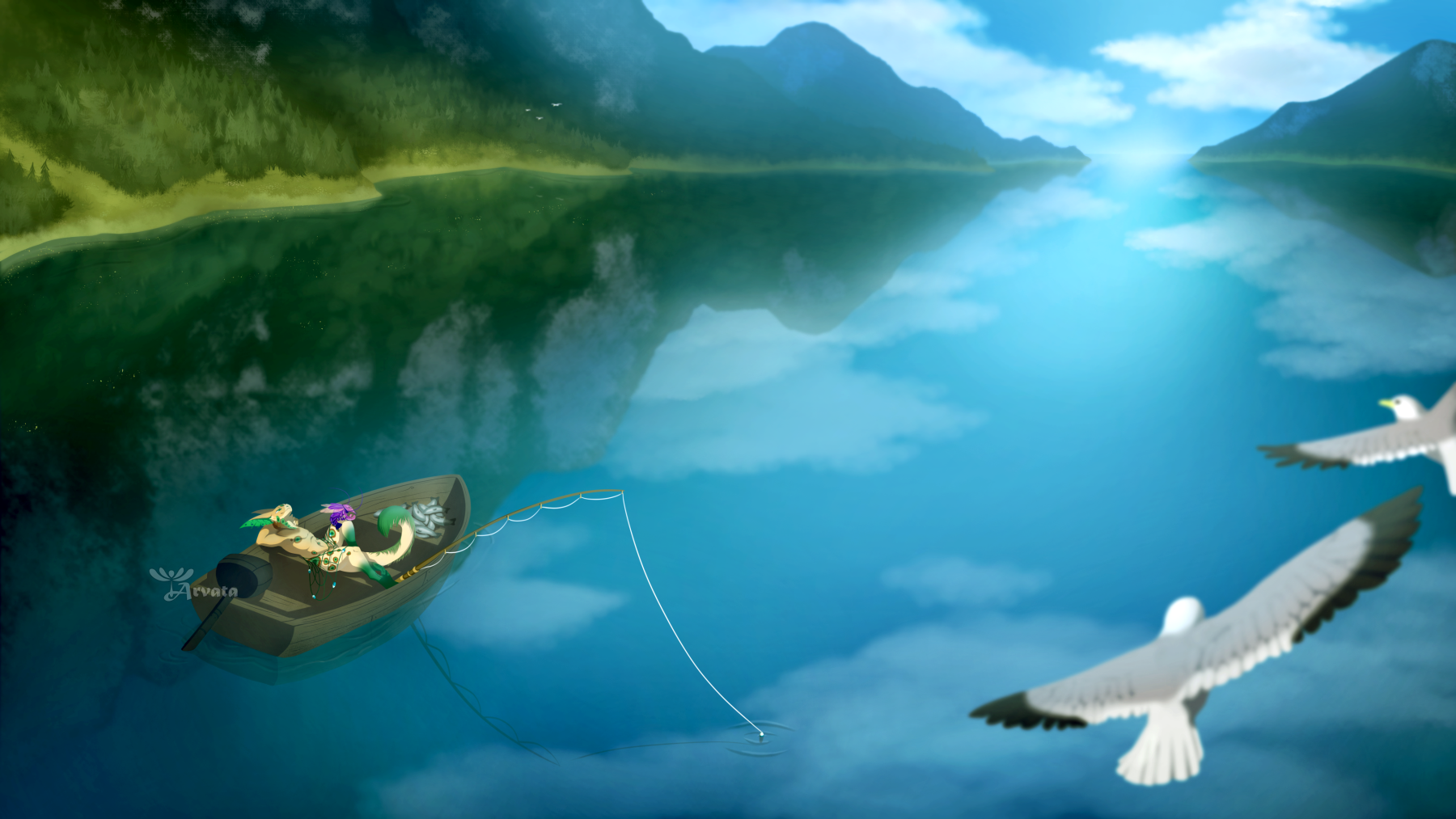 Watch
If there's one thing the seasoned fishergrem loved more than fishing, it's fishing somewhere -new-. A quick scoop of his tools and maybe a sandwich or two into the old wooden boat and he'd be on a instant adventure towards unknown seas, leaving his fishy business by the docks behind for as long as needed. Out there, without the noisy troubles of civilization, with only his loyal creetle companion and occasional wildlife for company, was where he could relax the most.

My entry for

's September prompt! Ross is an excellent fisher and works as a fisherman/navigator by the docks, selling fish and sometimes taking tourists on sailing trips wherever they'd like to go. As an "outside" type of grem who already does what he loves, there's nothing he enjoys more than finding a place with gorgeous scenery and kicking back with a more casual day of fishing once in a while. Sure, for a vacation he wouldn't pass up a trip to tropical areas if it meant he could fish there, but he usually prefers somewhere he can bring his boat.

Arvata, this looks amazingly gorgeous! The water reflection is breath taking!!
All the subtle details are fun to seek out while watching this. Maaan, this is making me wanna go swimming!
Reply

Holy crap, that background! Very well done. What more can I say?
Reply

wow that background is gorgeous!!
Reply

I love the scene and I love the description!!! ;o;
Ross is such a pure fella, i just adore all the details put into this magnificent piece!!!!!!!
Reply

Thank you so muchhh ;v; It was a refreshing piece to work on and I'm pretty happy with the result!
Reply