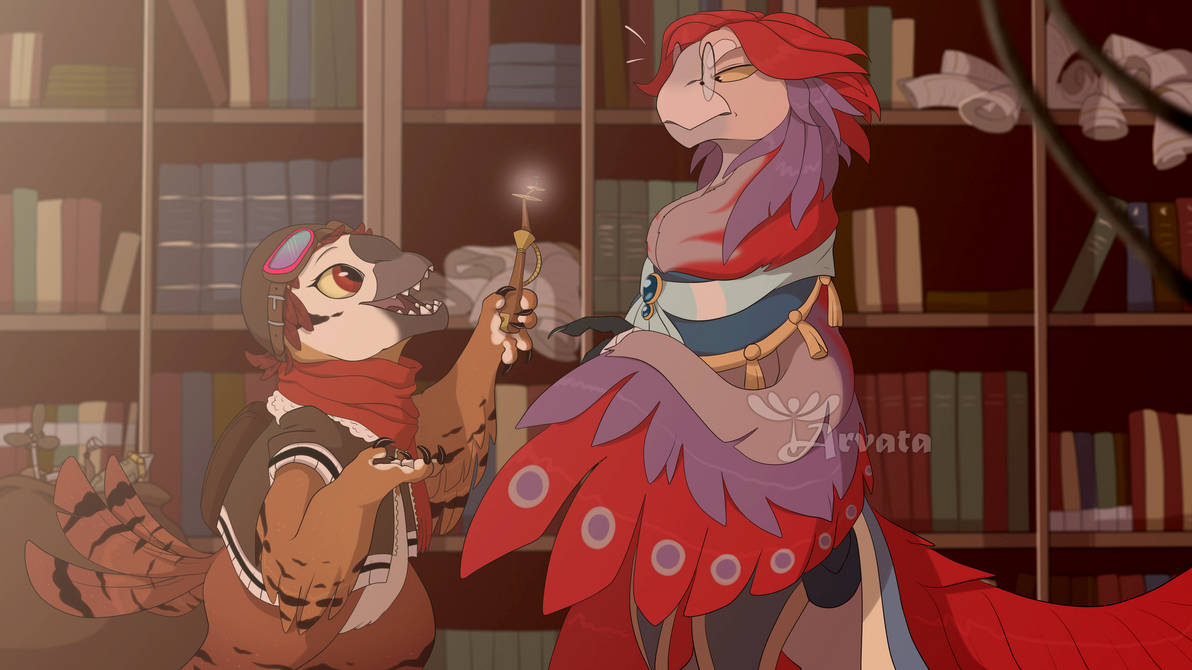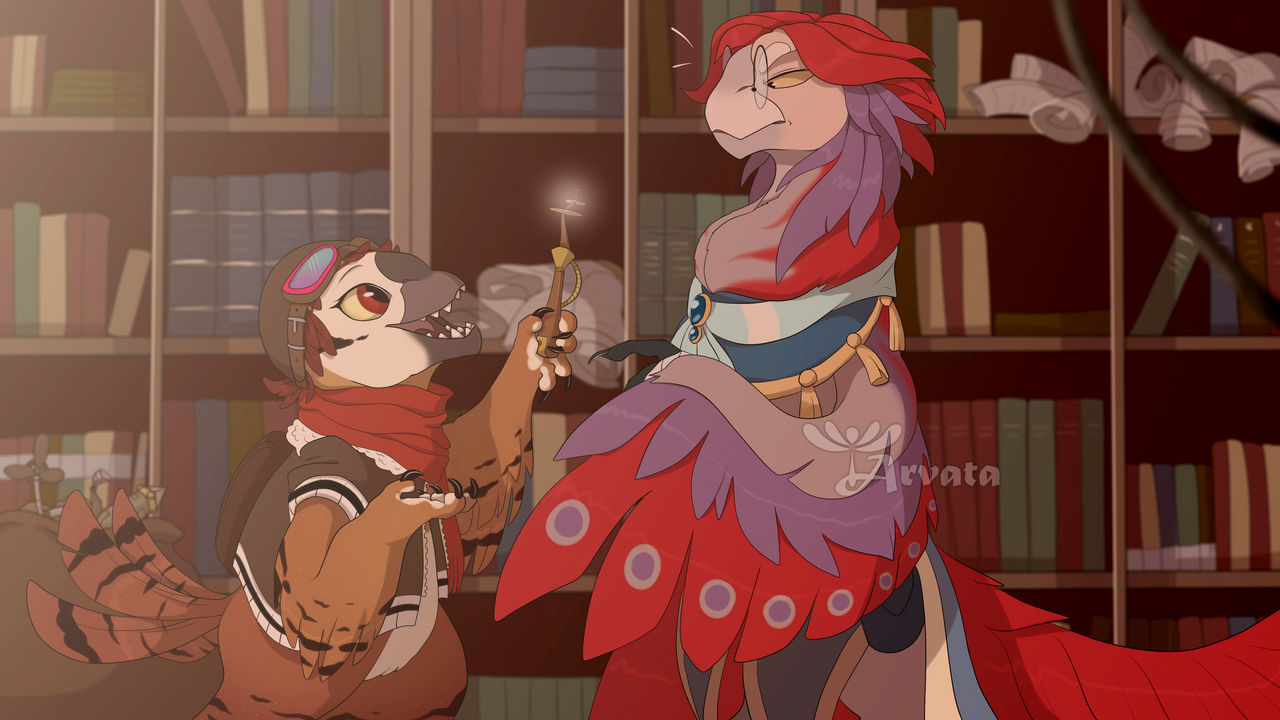 Watch
Hearing whispers of a skilled, problemsolving kimet currently residing in the Four Rivers, the old vizier had not hesitated to call them in, hoping to find the perfect candidate to help him solve his capitol's urgent issue. The chatty, overly casual little bird standing before him now, however, was far from the kimet he had pictured, but perhaps her strange talents could be of use nonetheless.
My entry for the kimet prompt! Ahhh yay for an excuse to draw Jin aksjhdas I'm picturing Amelia being summoned thanks to her cleverness and mechanical/inventing skills, Jin wanting to judge if she'd be able to aid him in finding a solution for something that has gone wrong in the capitol. Likely, her eager, babbly nature would throw him off a bit, but it is also very likely that she'd be able to help in the end! If he can stand her chattiness for that long, that is XD Here she is seen showing him a few of the weird-looking inventions that she brought with her, demonstrating her crafts with careless delight.
Another Amelia drawing:
fav.me/db8145y
Made in SAI and Photoshop.
Amelia © Me
Kimet ©
painted-bees
and
seandunkley

So soft and amazing on the level of details. It makes me curious about what's going to happen next!
Reply

interesting work, i can't wait to see the movie!

Reply

Reply

gosh, this is stunning * A* Beautiful work on that background, and this whole scene is adorable

Amelia
is adorable!!
Reply

Aaahhh omg thank you so much ; ; It was really fun to make! I've been wanting to draw Jin for a long time, he's such a cool character XD
Reply

is this based of a series?
Reply

The species in this picture are the "Kimet", a closed species made by
painted-bees
and
seandunkley
who have their own universe and backstory. They even have a game in the making! You can find out more about them at
thekimet.deviantart.com/
^^
This scene in particular is however one I just made up as an idea for the current event that the Kimet group is hosting :3
Reply