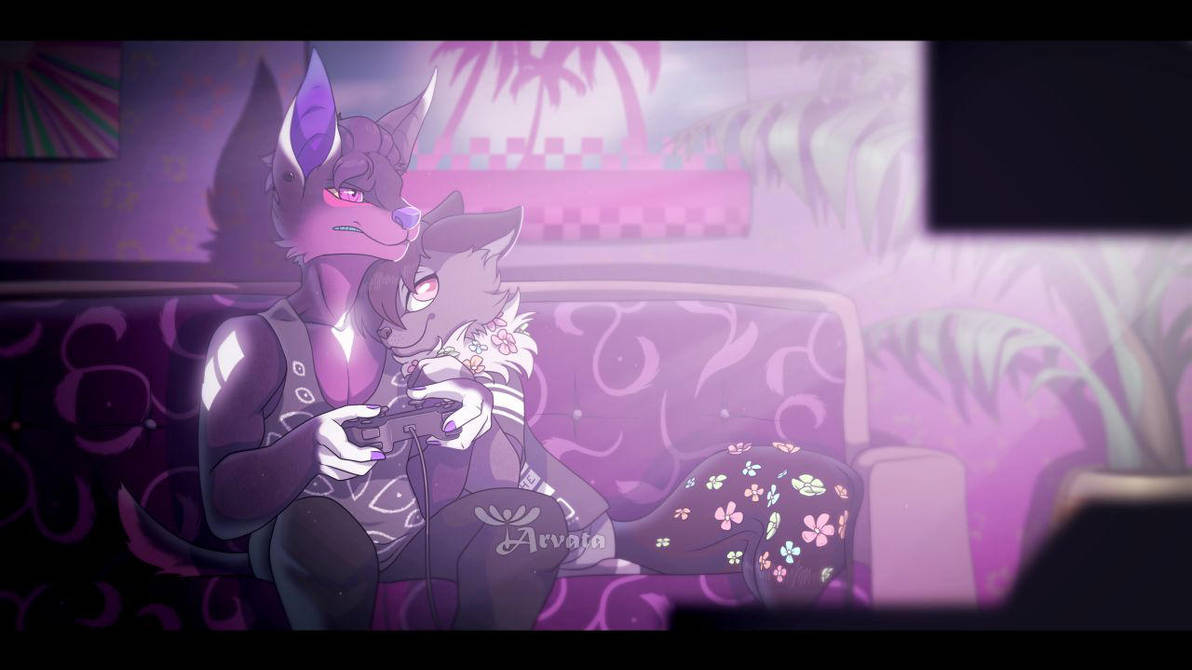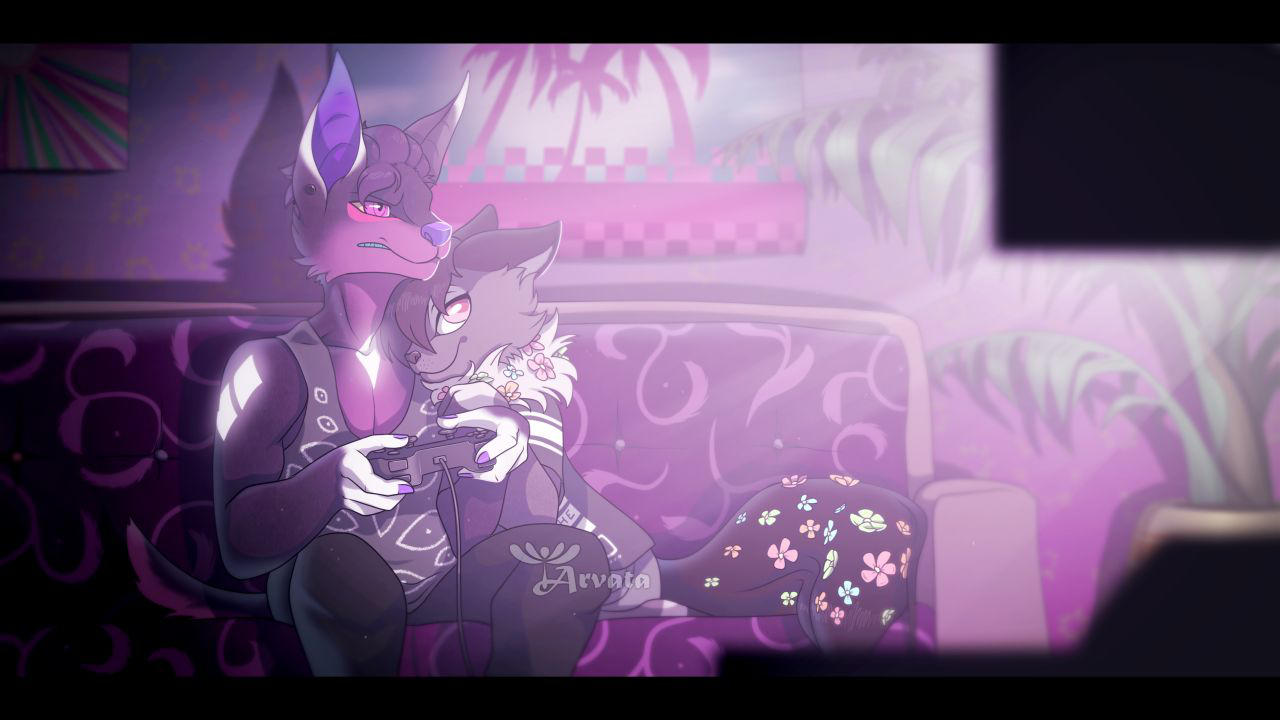 Watch
Trade with

! A scene/fake screenshot illustration of their two characters, Mercie and Reeves, as they bond over their PS4 ^^
Thank you so much for trading with me!
>>>
INTERESTED IN MY ART? CLICK HERE FOR MY COMMISSION INFO
<<<
Made in SAI and PS.
Reeves ©
Raienshock
Mercie ©
catIike

AHHHHHH THIS IS SO GOOD. ; W;
I love the lighting and the whole general feeling of this image. All of Mercie's flowers too!! They look absolutely
beautiful.
I love the background so much and the way the television lights them. The potted plant, the pattern on the couch, the two pictures like. ALl of it just sooo good. The way the hands on Vegas are drawn and the controller too?? Way too good. God all o this is just visually stunning. <3333
Raienshock
YOU DORK. THANK YOU.
And thank you too!!! This turned out fantastic and was such a surprise. ;ww;
Reply

Ahhh thank you so much for the kind comment ;v; I'm really happy you like it!!
Both characters are neat designs and were very fun to draw ^^
Reply