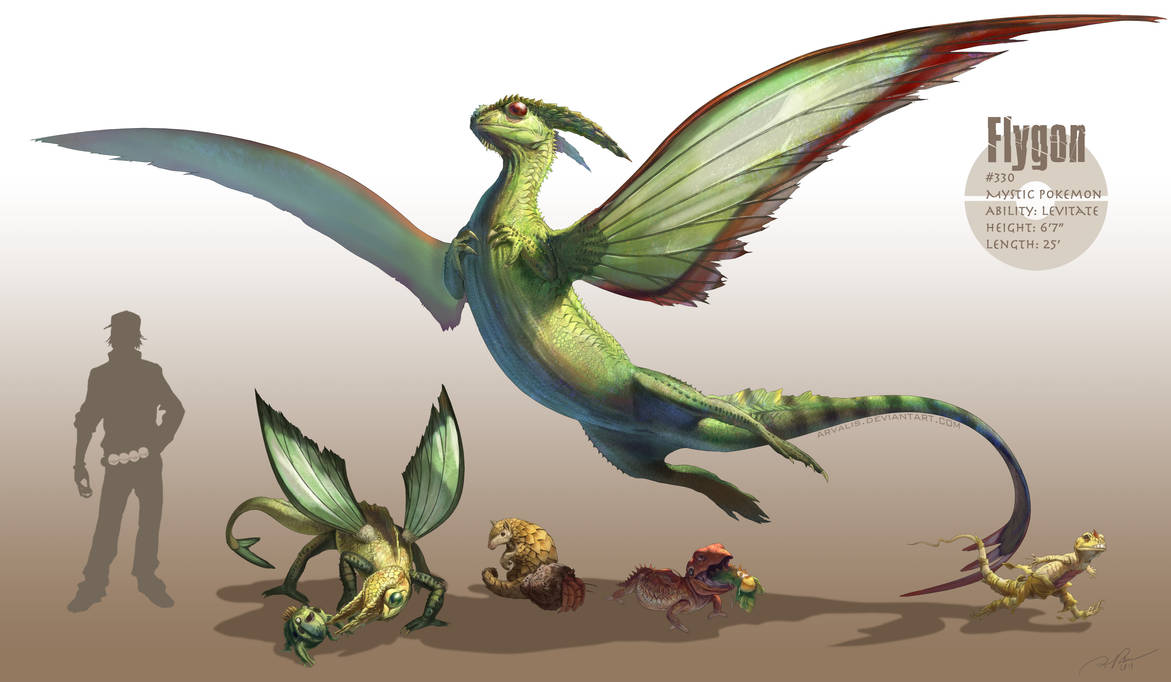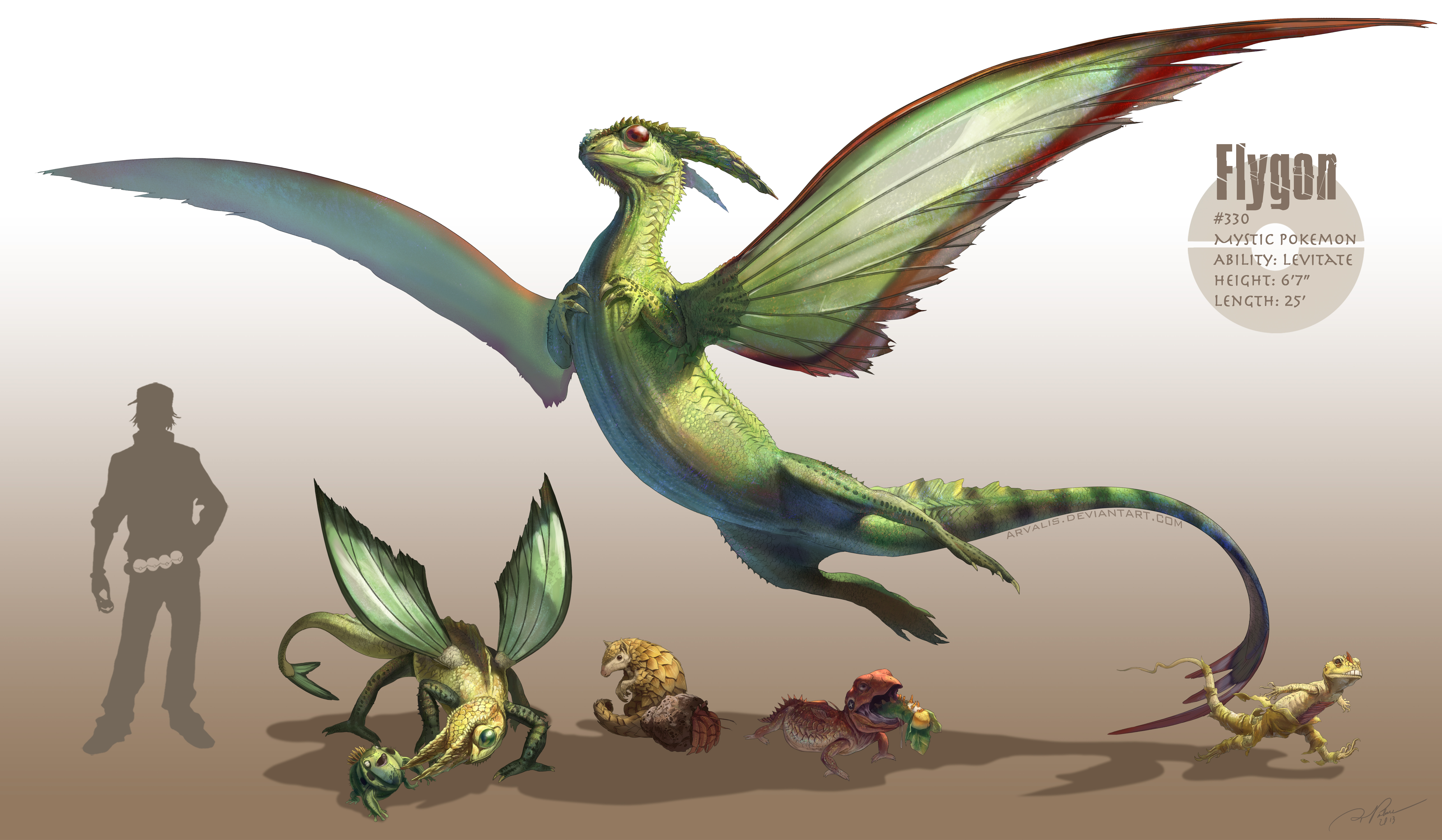 PRINT STORE-BUY THIS THERE
Commission for
deadworldlullaby
Season 2 of my Realistic Pokemon series begins with Flygon.
Flygon are a large, desert dwelling dragon. Though of a similar length and habitat to adult male Garchomps, Garchomps have much more mass and are much more aggressive. Adult Flygon are seldom seen setting foot on the ground, due to their natural proclivity towards levitation. Science has not yet discovered the nuances of their helium bladder, though it is known that Flygon's helium bladders are much more efficient than their juvenile state, Vibrava. Flygon skim the desert surface of the desert, diving into the loose sands for prey. They are adept sand swimmers, though they only utilize this skill to collect meals. Flygon have developed a transparent membrane over their sensitive eyes, it acts as a hardy shield from the course sands of its environment.
Trapinch are the earliest stage in the life cycle of a Flygon. They possess a grossly enlarged head which is used as a makeshift sand trap. A Trapinch will burrow into the sands creating a pit of loose sand. It will then reveal only its head while it grips deep roots. Anything Pokemon unlucky enough to stumble upon its pit are swallowed into the maw of the Trapinch. They have even developed clever false eye camouflage to hide the location of their real eye, a trapped Pokemon may try to attack its eyes to break free.
A Trapinch will spend a minimum of 35 months buried in the sand before it has grown large enough wings and a helium bladder to hunt with its trap. This stage of life is known as a Vibrava. Vibrava will develop two large nasal crests, which eventually recede and reappear on the back of the cranium as Flygon. Vibrava its not capable of suspended flight like Flygon, but its smaller wings can be moved with great speed causing vibrations. They will use these vibration to disorient small desert dwelling Pokemon such as idiot Cacneas.
This is the noise a Cacnea will make as it desperately fights for its meaningless life.
There are also some other little desert Pokemon in there, but who cares about those ones.
Other Realistic Pokemon
more here
Tumblr Art Blog
Photoshop CS5: 25 hours
Flygon©Nintendo