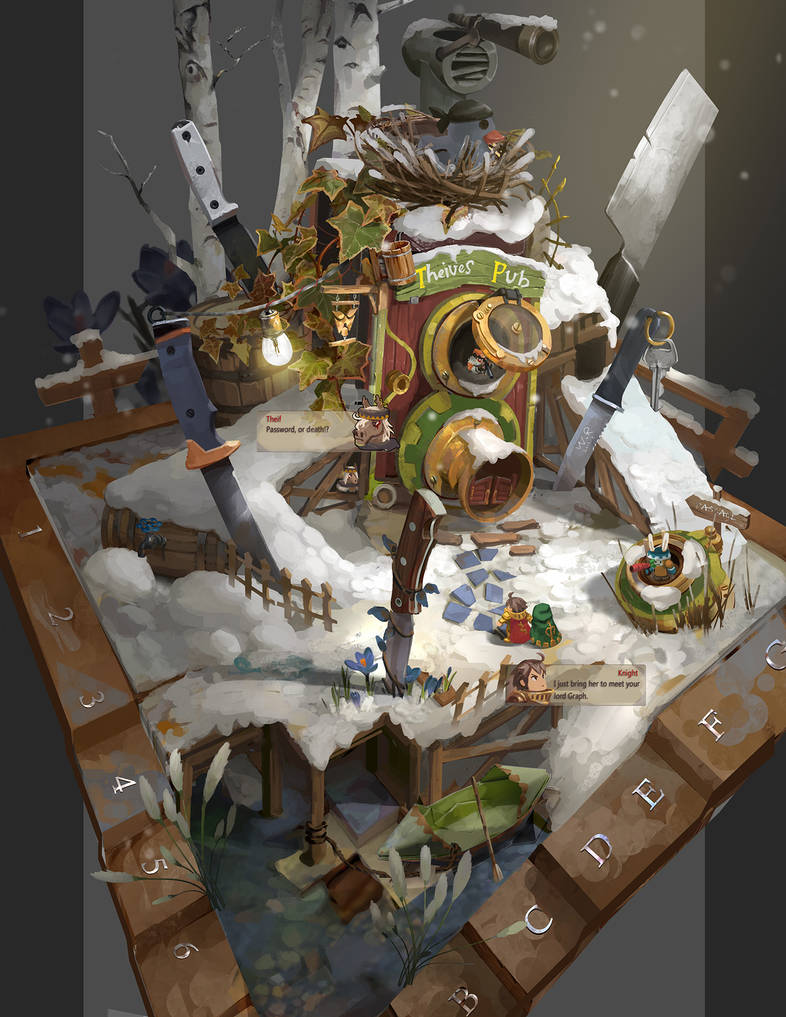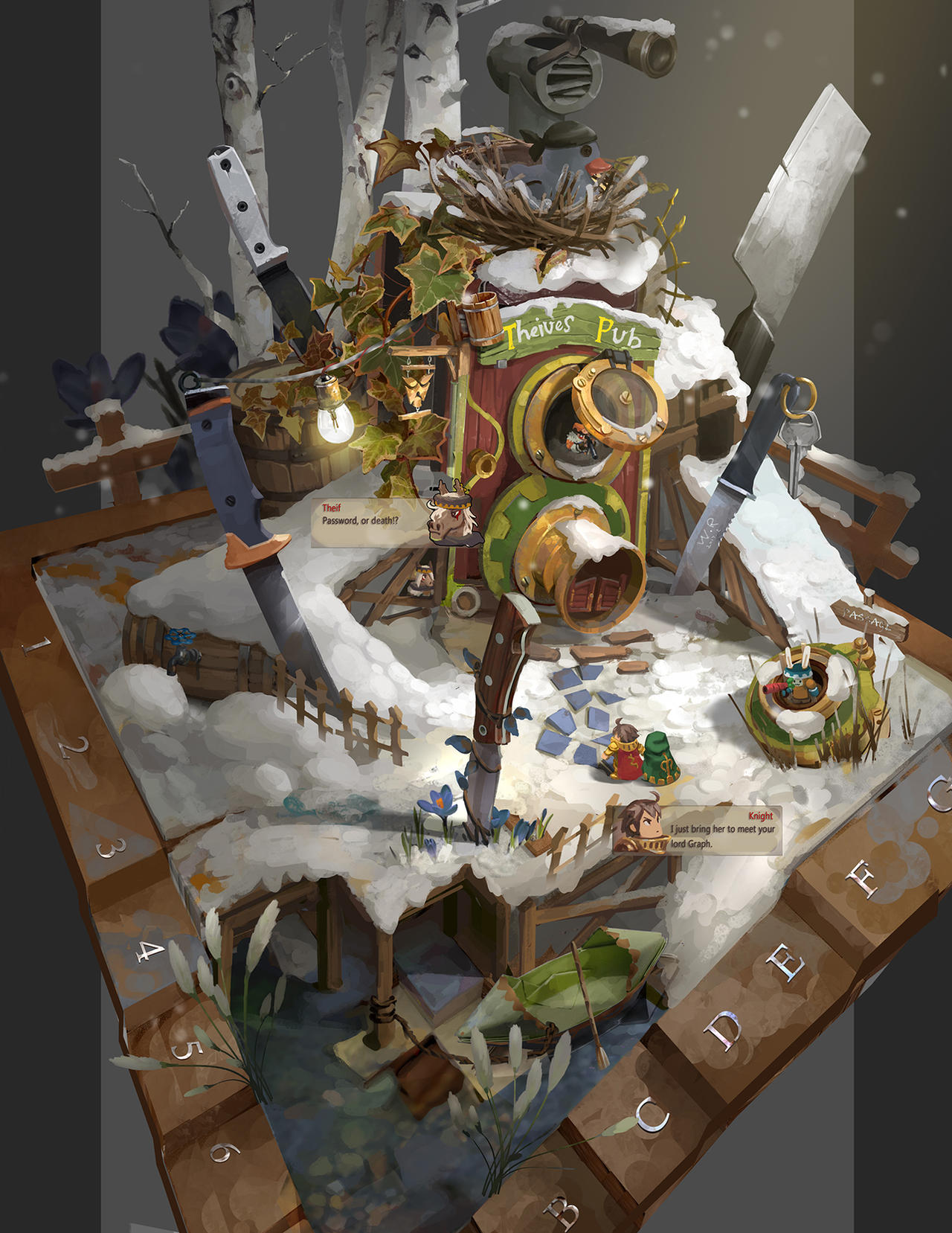 Watch
this is the third one of chess board series. I call this one Thieves pub.

Since the winter is quite long in Finland, everything is still frozen. So I am thinking maybe i should create a concept base on that.
At the very beginning, it just looks like a landscape with a camera in the center which is boring, and have to re-dig the topic that whether something more fun and related. Final got an idea from knife which associates with thieves. so made the composition with knives. it works for me very well.
And It is same, this time also adding a story inside which helps the theme.


cool art

Reply

This is breathtaking! Reminds me of Final Fantasy Tactics! Make this into something for the love of everything.
Reply

you are right, it is. I am a big fan of the FFT. I do like this kind of chess board kind of game which is not complicated like typical RPG game. only follow the each battle, and never lost the way in the map.

I want create a kind of game for myself, even if it is only with images.
Reply

Awesome,I would love to see his made into a physical diorama.
Reply

Beautiful.

Nice and intricate.

Reply