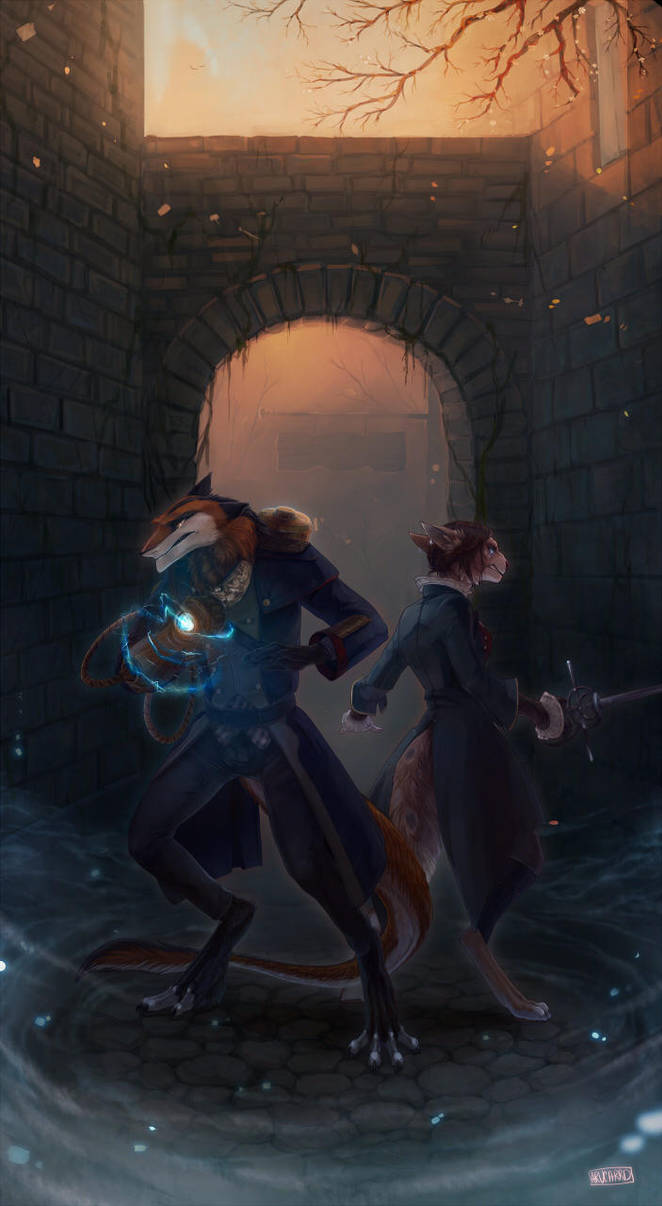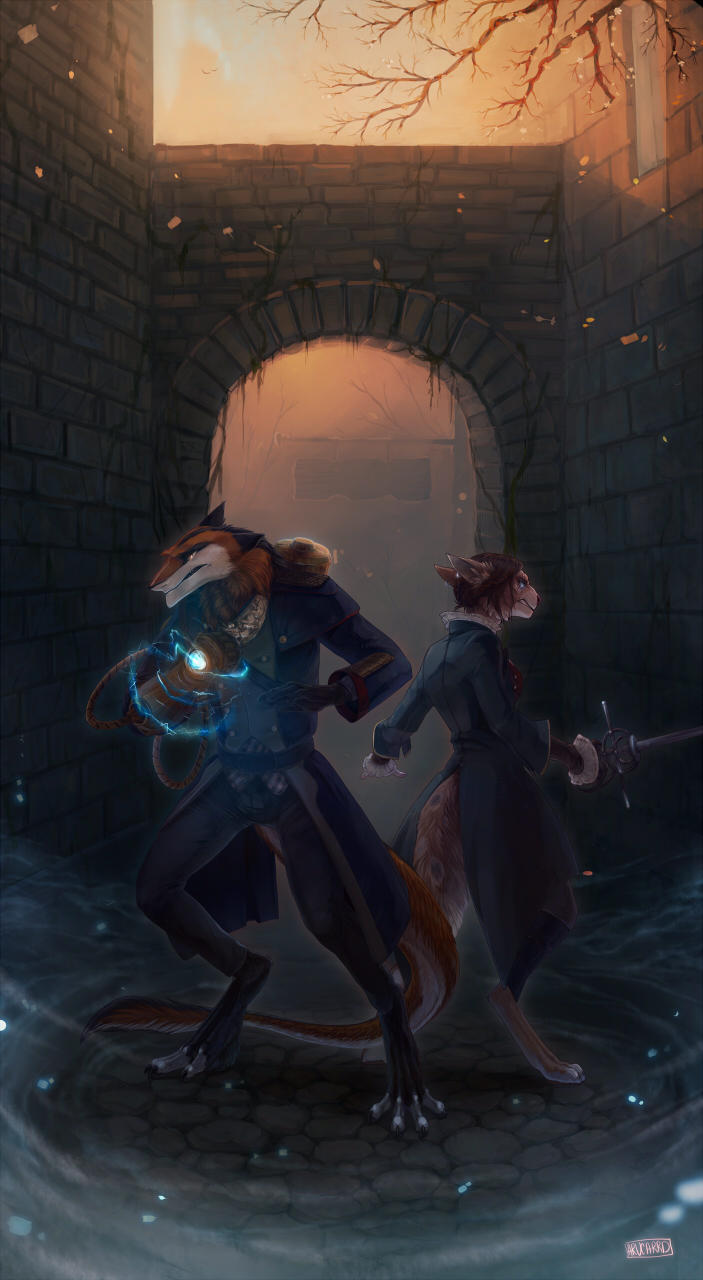 Commission

It was a great pleasure to work wi

Holy cow! Is that a Sergal? That's the best Sergal I've ever seen, what a gorgeous painting! Very gorgeous work. <3 I love the warm light and cool shadows.
Reply

WOW. The atmosphere. Colors. Just beautiful.
Is it only me, or you were inspired by The Order 1886? I see Lafayette's and Igraine's uniforms

Reply

That's a tight background! Wonderful job on setting the atmosphere

Reply

I love the atmosphere in this. I love your characters and how stylized they are, and your lighting is just gorgeous.
Reply

This looks incredible, I'd love to see more of this
Reply

Oh wow so beautiful, love the background and poses so much *-*
Reply