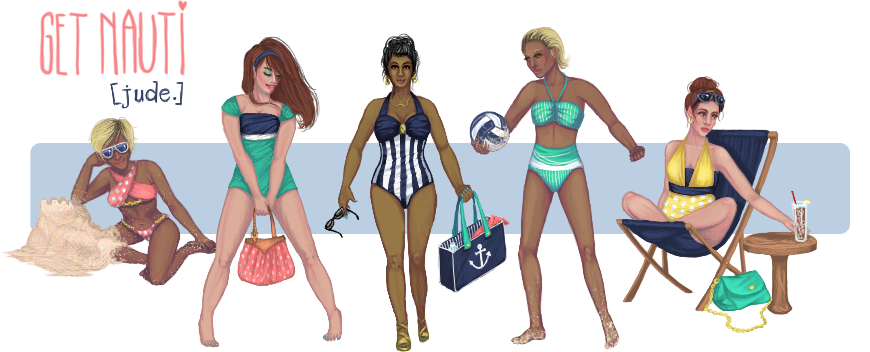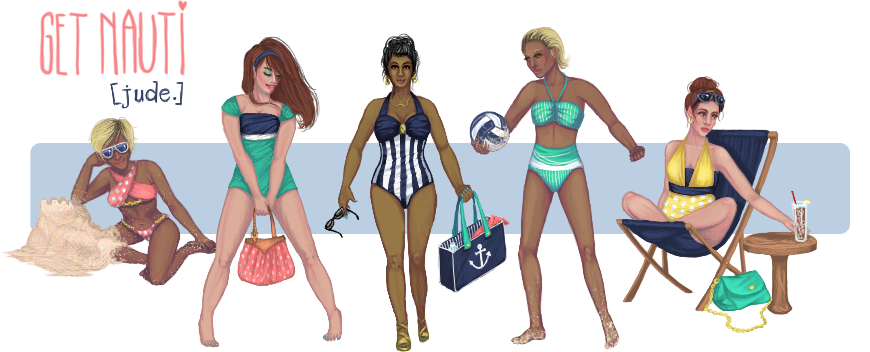 Watch
I have been in love with nautical-inspired themes lately! Here's my latest fashion line for
The Catwalk
, exploring a rich 4-color palette with simple nautical-inspired designs & fabrics.
Baseless dolls.


Good grief, you already beat me to it! I'm currently in the middle of creating a swimwear collection for my fashion project.

How come you're able to make these so fast, hmm? I'm still working on just the one, and she's not even half-finished yet! XD
These are gorgeous, love the color palette you used, I especially like the one in the navy blue/striped suit, and the one sitting in the lounge chair.
They're all so much fun!
Reply

Thank you! haha, well, I'm sure yours will be amazing! I love love love nautical stuff right now, and it's so trendy, and and - man there are so many good retro inspired suits out there! <3
Reply

Those are really cute bathing suits!

Reply