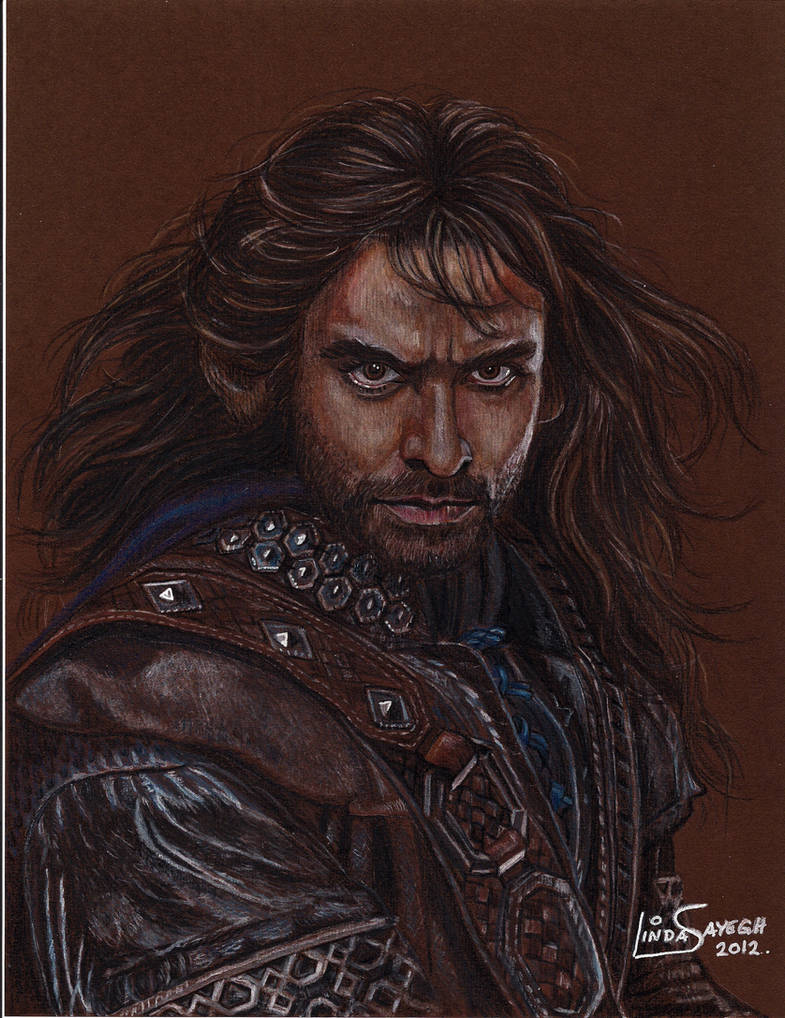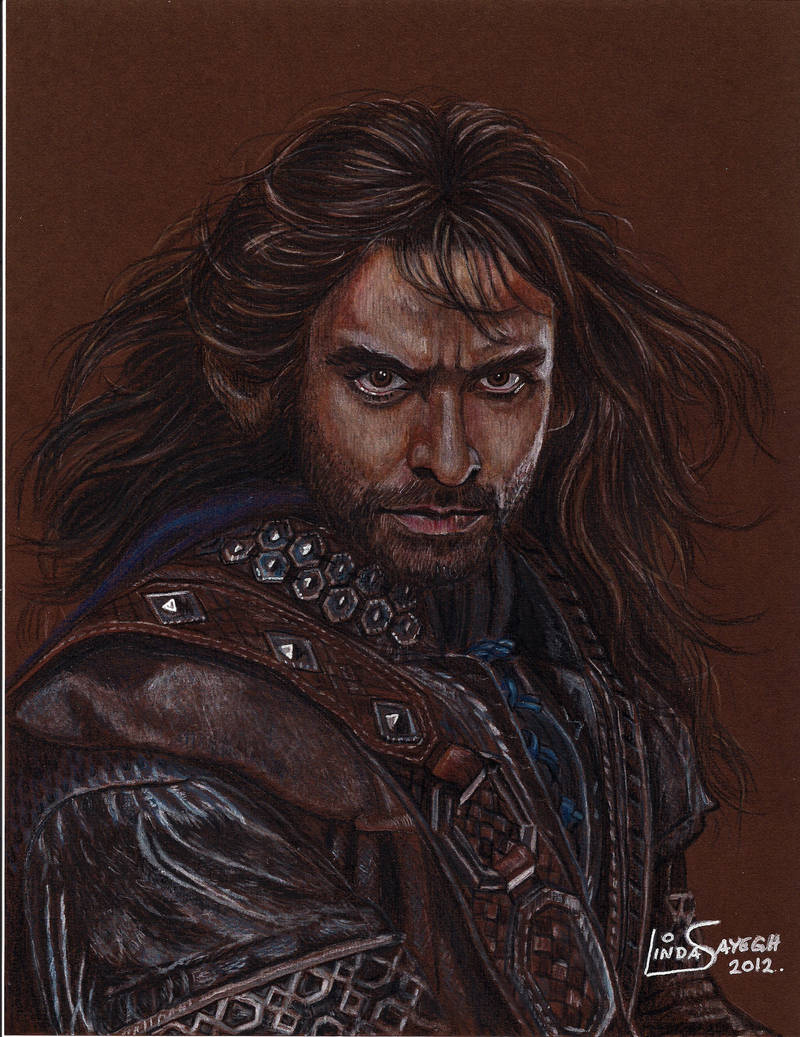 I couldn't find a suitable quote from the book to use as a title...

If any of you can think of something let me know...
EDIT: My daughter insists I call it..."Because you're worth it" as in the L'oreal hair color commercials. LOL!
This is Kili, from the upcoming Hobbit movie...He's been dubbed the "sexy Dwarf" according to my daughter.

...he is cute to be sure.
I have been asked by my oldest daughter to draw all 13 of the Dwarves from the movie, so I think I will try to oblige her.

...Two down, 11 to go...a daunting task to be sure.
Colored pencil on colored cardstock paper, with a bit of white Sharpie added here and there.
Thanks in advance for your faves and kind comments. They are always appreciated!