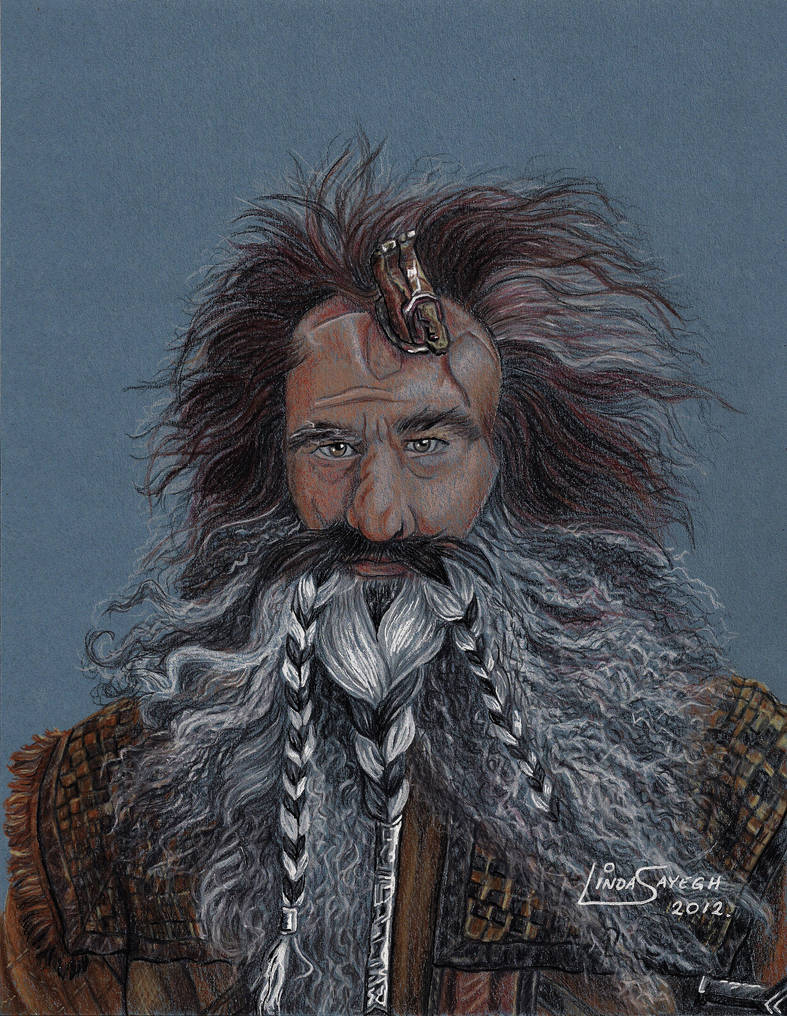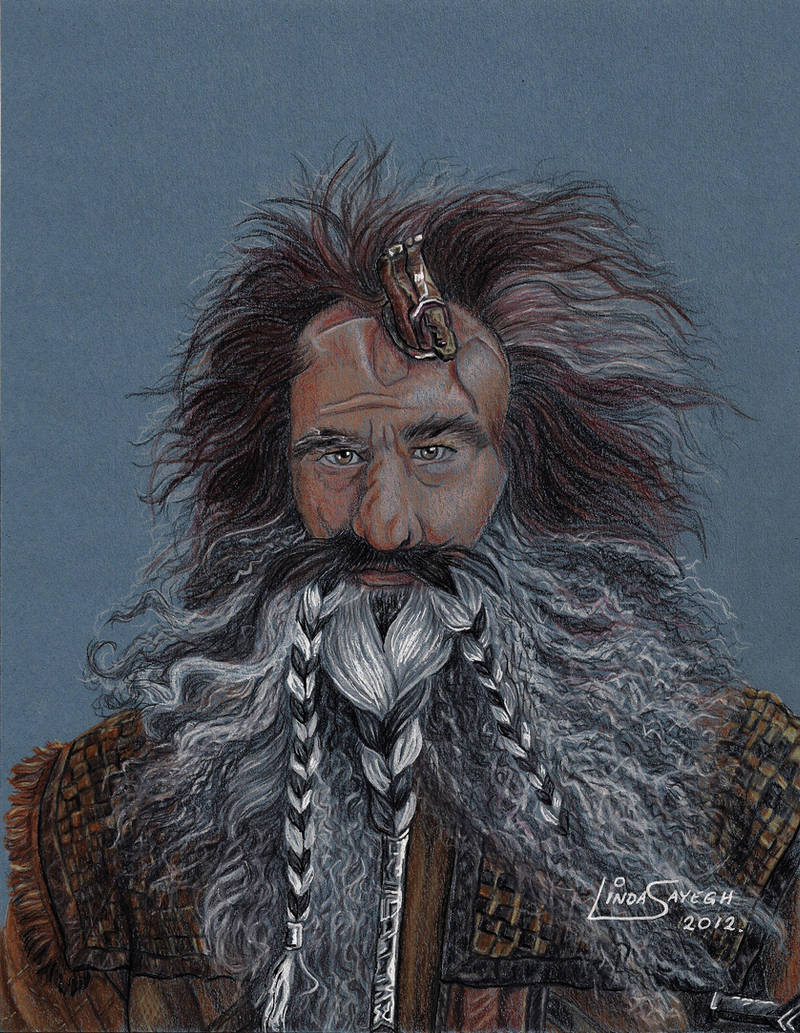 This is Bifur, cousin of Bofur and Bombur. From the upcoming Hobbit movie.
Not sure where they got the idea for the axe embedded in his skull, I don't remember it in the book. O.o! Looks painful.
Colored pencils on 98 lb. Canson paper. With a bit of white and black Sharpie paint pens.
Thanks for your faves and comments. They are appreciated!

...On to the next Dwarf!