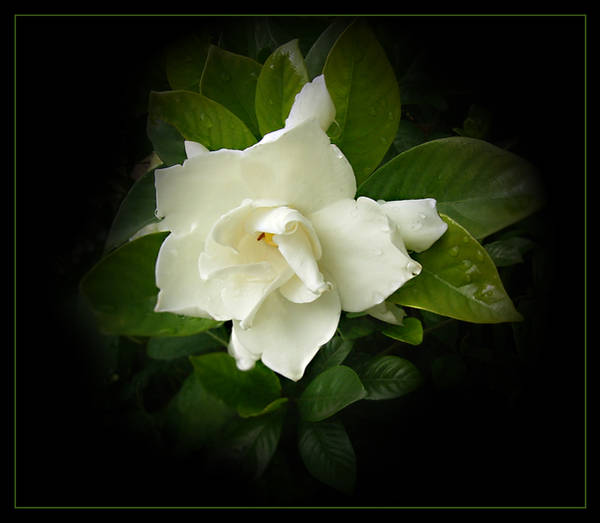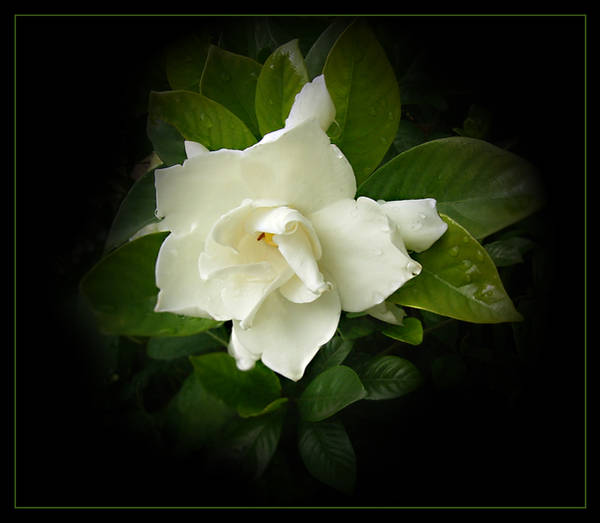 All my gardenia bushes are flowering and the fragrance is wonderful.

I'm so happy to see a picture of a gardenia that brings out not just the flower, but the leaves as well. I believe you balanced it out perfectly and have done a fantastic job!
Reply

Beautiful!!! Sublime!!

Not only is the shot amazing, but the postwork to make it look as a fading mirage in the depths of darkness is simply breath-taking

Reply

Oh thank you, sweet person. You are too kind. "hug:
Reply

Hi Jen
great flower photo - this is your best ever - donot forget about it - keep trying to beat it - take care



Reply

I'll try. Thanks Nan.

Reply

Hi Jen
you are more than welcome - this is a perfect flower photo & if you could do it once you do it again if you remember your settings - practice makes perfect & you are getting to be perfect with your great flowers



Reply

Absolutely gorgeous. You've got quite a garden, there.

Reply

Yes, and it takes lots of time to keep it in shape. Still its very rewarding and I enjoy doing it. I've just finished doing the garden at work as well, so feeling a bit tired.

Reply
this is a great shot . Good job Artstarter

Reply

Reply