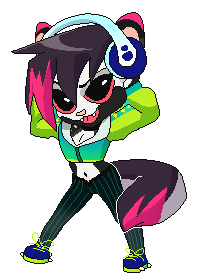 [ RULES ]

Please upload to the correct folder! If you have any doubt you can ask. Drawings spotted in wrong folders may be moved to the right ones or straight up removed.


Deviation limit is 3 per day in all folders.


Explicit gore and +18 art must be sumbitted to NSFW with its mature filter.


This group is drawing only! No photograpy/literature/editing/music accepted, sorry!


Only original art please! No bases, recolor, etc. You can upload referenced art or scene redraws though.


You can only upload YOUR art. It's forbidden to upload other people's art, even if credits are given.


Adopts and YCH accepted but limited. However, there's a folder where you can share your commissions.


NO Hate art. I won't allow any racist, homophobic, transphobic, etc. art


---

· Let me know if any foulder is full!
· Be nice to other people and their art!
· Rules are subject to change, more may be added/edited.

[Last update 24/11/19]