~"Well, you know!"~
I am a freelance illustrator. I have a Visual Arts degree with a minor in Computer science. I specialize in character concept work and story telling, but will never be afraid to try my hand in this vast world of creativity.
On this page I'm offering to sell commissions and other merchandise. I will do head shots, bust, full body, and posters. I can even accommodate to badge design, shirts, and pins. I work in every medium I can and wish to learn as much as I can.
Im sure most know me on here from my old account

I still use this account mostly for sketches and small WIPs.
Im using most of this page to host commission slots, polls, and perhaps contests.
Related Links:
☕️
Support Me on Ko-fi
☕️
Youtube-
www.youtube.com/channel/UCmrUb…
Picarto-
picarto.tv/ArtScribbliStudios
Facebook-
www.facebook.com/ArtScribbli/
IG-
www.instagram.com/artscribbli_…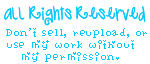 Favourite Games
Overwatch, GTA, FZero Gravity Race, Smash brothers
Favourite Gaming Platform
Computer
Tools of the Trade
Wacom M, Macbook Pro 15'in, Pencil and paper (Anything)