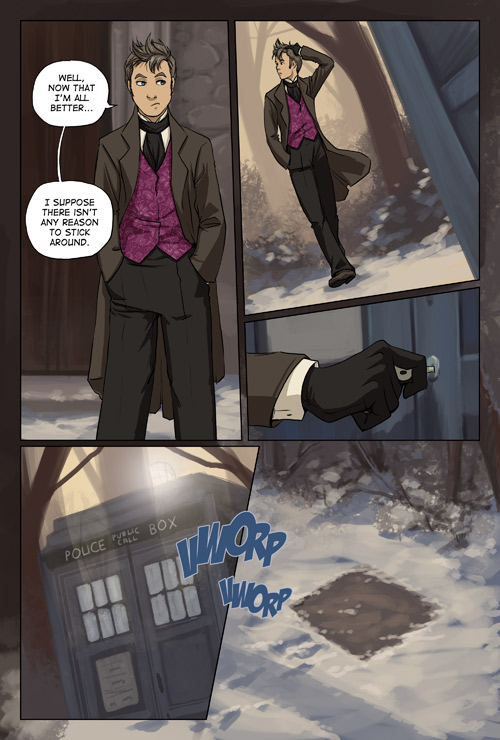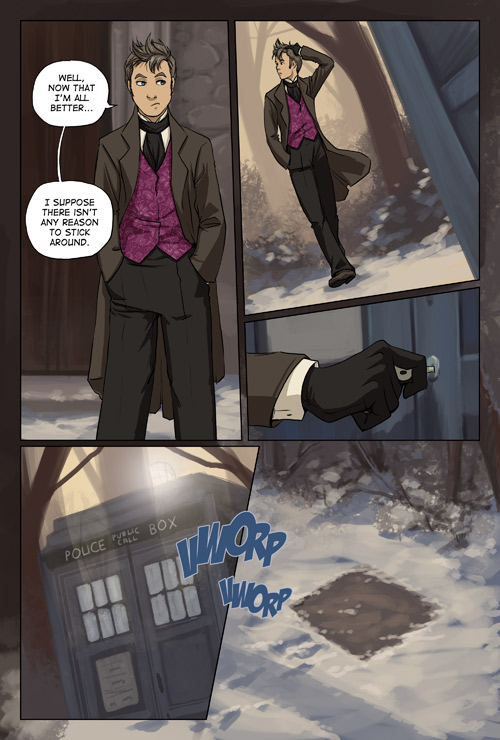 Watch
Due to popular demand

This page went up on April Fools instead of the 'real' page 119 of the comic.
Funnier still, it actually fooled people who were concerned I would be sued for making a comic about a copyrighted character... XD
And before you ask, yes, Jonas' hair was very much inspired by David Tennant's hairdo. What can I say, he has great hair.
PS. If you don't get it, then you must not be a fan of Doctor Who. In which case, move along, there is nothing to see here