This contest we got to get lost in some absolutely gorgeous skyscapes! Thank you to everyone that entered, and it was great to see all the different ways of painting clouds people came up with.
First Place
Atomic Clouds
by
Mitchel93
swept easily into first place, combining an awe inspiring and beautiful explosion with a subtle landscape and clever lighting.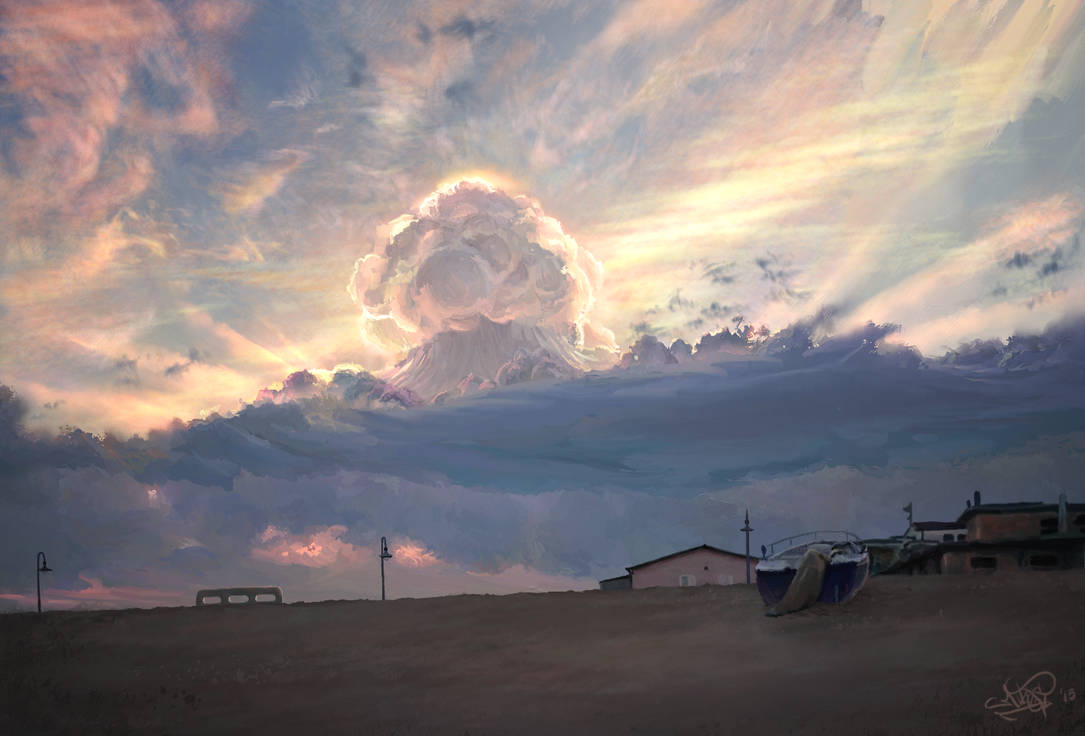 Second Place
Fireflies
by
RaidesArt
played with perspective very effectively, opening up a night sky full of possibilities and enchanting light effects, and sweeping the viewer up in moment.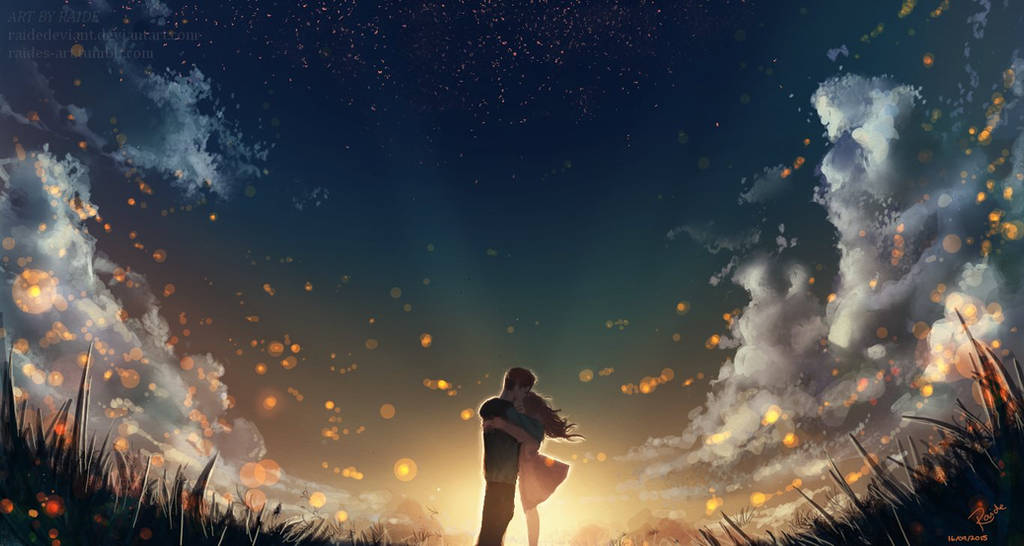 Third Place
Bubble
by
Bojeva
draws the viewer in with a delightful mix of intricate detail and painterly impressionist effects. From the tiny, precise technology to the softly flowing waves and the intriguingly textured cloud of smoke, this painting invites you to look more closely, and then more closely still.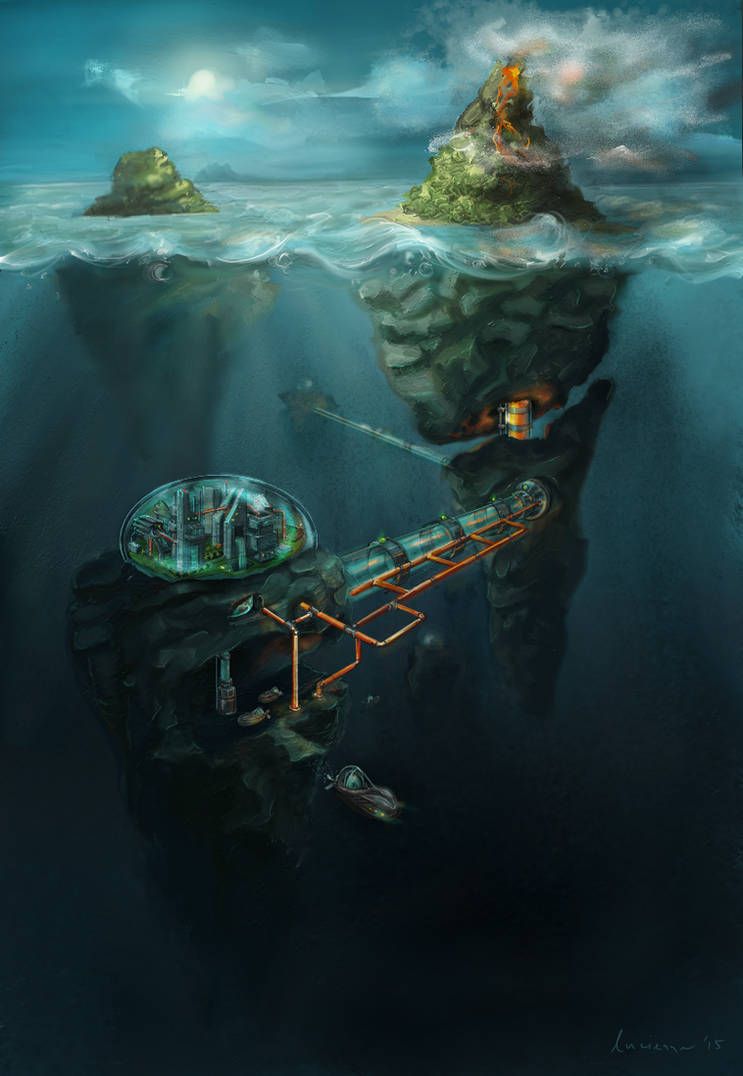 The winners will all receive the usual prize of their choice and a permanent feature in the
winners folder
. We also now have a
Contest Winners page
up on our website!
Honourable Mentions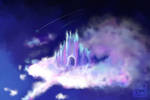 :thumb561249685: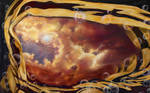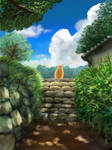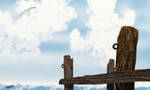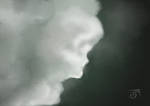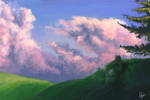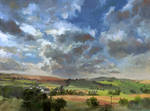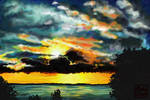 And Everyone Else!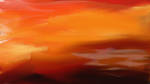 :thumb561870209: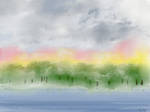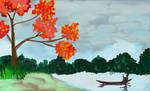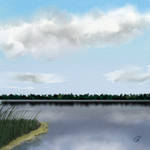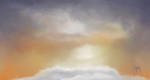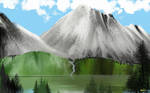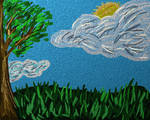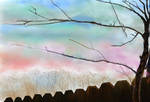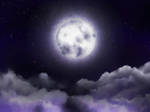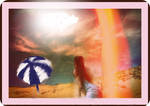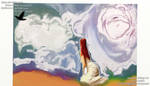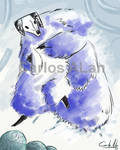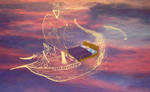 You can
view all the entries here as well
.
Check out the winners of previous contests!

ArtRage April Trees Contest WinnersThank to everyone who entered last month's Trees contest! We received (as usual) a whole bunch of fantastic paintings, and we're really enjoying seeing them all. Congratulations to everyone who managed to paint us something!
I am sure you were wondering who won last month's contest, so I shall spare you the many terrible tree related puns I have been saving up, and announce the winners.
The Winners
1st Place
First prize went to the peaceful giants in Roots by

Hatamarihann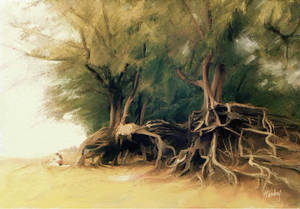 2nd Place
Second prize goes to the artistic and autumnal Träd 03 by

HenryStahle



3rd Place

Wander through the darkness of Forest by

Bactaboy

and admire the fact that they only used a mou

ArtRage March Cats Contest WinnersWe have emerged from our secret lair after hours of petting the resident cat and cooing over adorable kitty pictures to announce the winners of the March Cats Contest.
The Winners
First Place
By general accord, the clear winner was the quirky and clever cartoonish Houston, we found it! by

Peyeyo

. Not only was it amusing, but it was well drawn, original, and full of cats.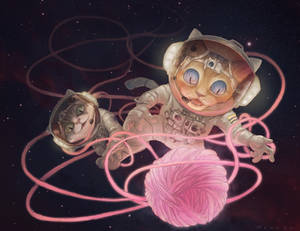 Second Place
Another clear winner, this one was a lot of people's favourite. Bold colours, a humourously startly expression, and of course, unnatural mind powers, made it easy for Hypnotizing March cat by

Ehtiona

to hypnotise us into giving it a prize.


Third Place
Third place was actually really difficult. After the first two winners, we had so many different good entries, from ski

ArtRage February Portrait Contest: Winners!Well, the judging is over, and I'm sure you're all impatient to learn who won, so I won't bore you with the details of judging. I'm sure you don't want to hear of the trauma of having to decide between so many fantastic pictures, the wide range of completely different choices that everyone picked out, the endless rounds of voting as we tried to narrow down the choices to a few winners and the mighty duels we fought over the final placements. The skies darkened to the thunder of our typing, and the clash of styluses was heard throughout the city. The entire North Island of New Zealand shook, as we proclaimed our favourites to the skies.
And at last, we came to a truce, and agreed on the Three Greatest Paintings out of all of the many great and wonderful entries.
No, I'm sure you don't want to hear about that. We might as well skip straight to the announcement.
But before we do, I'd like to say how nice it was to see such a large number of entries for our first contest, and that there we

ArtRage May Landscapes Contest WinnersFirstly, my sincere apologies for the delayed announcement. We had far too much trouble deciding this time around and had to keep going back into voting! (Translation: stop drawing so many great pictures, you're making the judges' lives difficult

)
First Place
The overall winner was the stunning Sunset by Armoress. Colours, texture, composition and a real sense of a wide open sky all make this one a winner.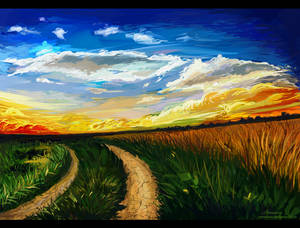 Second Place
Winter landscape by PG-Artwork clearly shows its Bob Ross inspiration, in the form of its "happy little trees" (to quote one of the judges

). It's a lovely mountain scene and makes one think of hikes and skiing.

June Insect Contest WinnersCome learn who won the June Insect contest!
First Place
The overall winner was Damselfly-06-2014 by infinatepixel. I'm a huge fan of delicate dragonflies, and this charming watercolour-like picture captures the beauty and grace of these insects perfectly.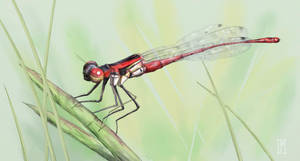 Second Place
Second place went to this lovely green gem, Dragonfly by RedSaucers. Admire the shiny poise

July Space Contest WinnersIt's time to announce the winners of the July space contests, and we would like to thank you all for some out of this world entries.There were some really interesting topics, from stars to spacecraft to alien invasions, and it was very difficult to pick an overall winner.
First Place
The overall winner was the beautiful colors of Star Path by AngeInk, which takes us right into the space to float amongst the stars.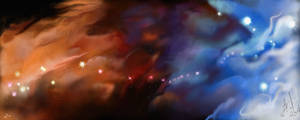 Second Place
The second place winner is the futuristic Space landscape by eveChat666, with a peaceful and empty landscape with a captivating atmosphere.

Third Place

August Panda Contest WinnersWe've finally sorted out who won! Unfortunately, the cuteness meter shattered while we were trying to compare the various adorable entries and we had to send it away for compares (and coax :iconTycho-the-Cat: back out from under the couch as he wasn't impressed by the shower of Cute(TM) Glass).
First Place
First place went to the debonair and charming A Classy Panda by

Vilekins




Second Place
We were artistically impressed by Panda by  

RedSaucers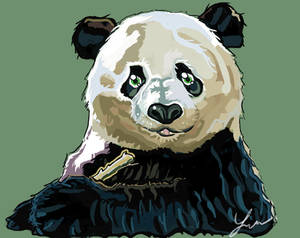 Third Place
And in third place, Happy Panda by

ObeyMyBrain

brings a lovely, painterly touch to our list of winners.


The three winners will all receive the usual prize of t

September Grids Contest WinnersWell, that was a pretty awesome contest, and the team was very happy with the quality and the creativity of the entries. We had a lot of fun looking through everyone's art, and we were seriously impressed with all of you.
First Place
12 [Squared] by

HarlequiNQB

was clever, a fantastic piece of art, and combined pixels and realism for a fantastic piece of digital painting.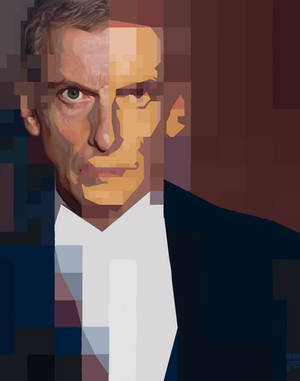 Second Place
Harlebird by  

Peyeyo

is interesting, slightly creepy and really well done. We were all taken with the atmosphere and the colours.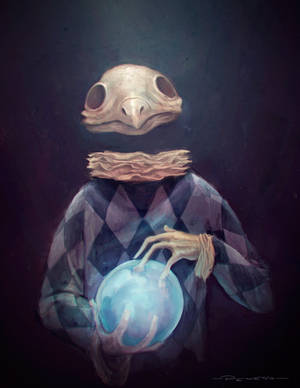 Third Place
Siddhartha Statue by

Bertrood

actually used the grid feature on the reference image, to assist in drawing to scale. We

October Halloween Contest WinnersSo it's November and the Halloween sugar rush should be well and truly over now so it's time to look at the winners of last month's contest. There were some great entries again with a wide range of styles and that made it really hard to pick winners so congratulations to everyone!
First Place
Son of Death by

Bertrood

captured the whimsical spirit of Halloween (no pun intended) with a great painterly style.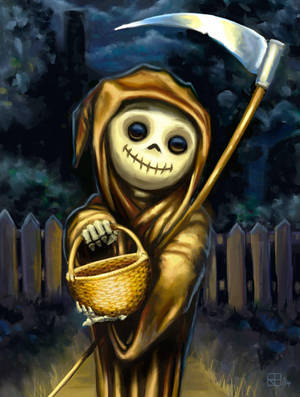 Second Place
Lily Monster by

elirain

stared at us too intensely to ignore and terrified its way in to second place.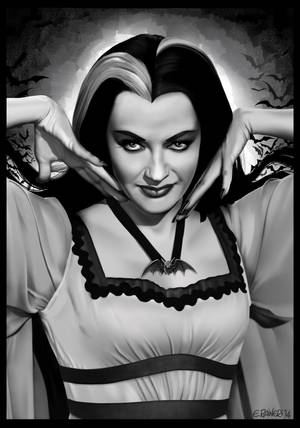 Third Place
Halloween Ride by

Dark-Roast

was a high-flying take on Halloween ni

November Snow Contest WinnersYes, we're finally announcing the winners for the November contest. My apologies, the delay was entirely unintentional - I wrote up the announcement, my internet glitched, and it disappeared into the lost parts of the internet where the pixelosaurs still roam, and I didn't notice what had happened for a few days.
Of course, this was after an incredibly hard round of judging.
We've had difficult to judge contests before, but never has it been this difficult. We were completely unable to decide between three fantastic entries, and we barely managed to agree on a fourth overall winner! So instead of cutting any of them out, we've decided to give all three entries second place, and skip having a third place this month.
Thank you so much to everyone who entered last month, and it was very enjoyable admiring all these cool snowy scenes from the baking heat of a New Zealand summer.
Update
We've just realised that the first place entry wasn't actually eligible, a

December Tolkien Christmas Contest WinnersWe didn't get a lot of entries for this one, but the ones we did get obviously put a lot of thought into the topic.
First Place
Christmas at Bag End by

lloerau

is a very understated painting that grows on you, with plenty of quiet detail and a fantastic choice of perspective.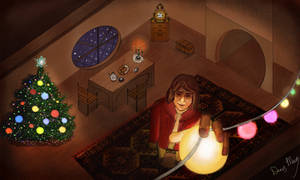 Second Place
Happy Hobbit Yule by  

The-Tinidril

is a charming and friendly moment between two happy Hobbits. The over the shoulder perspective makes us feel as if we're sneaking a glimpse into a private moment of cheer.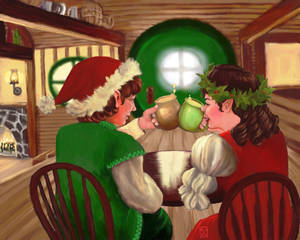 Third Place
Hot Santa by

RedSaucers

tried for a bit of humour, along with a pretty passionate painting technique

January Mermaid Contest WinnersIt was an especially close vote this month (I always seem to be saying that!), but yet again, we had some really fantastic entries. The Ambient Design team is really enjoying the creativity from our artists. Even if you didn't win anything, we really appreciate the variety of entries, and the artists who go out on a limb (or a fin!) to experiment a bit.
That is half the point of these artist challenges, after all!
First Place
Mermaids by

elirain

features a high level of technical skill, a lively entwined school of beautiful mermaids, and some adorably curlicued little whales.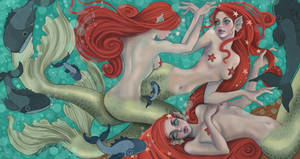 Second Place
Merman by

JBaulmont

features a creative, delicate and practical merman with some beautiful undersea lighting.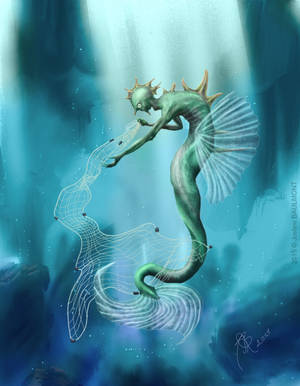 Third Place
The imaginative prehistoric des

June Rain Contest WinnersWe're please to announcing the winners to last month's Rain contest. As is usual with the more specific topics, we got fewer overall entries, but the ones we got tended to be more creative. The art covered everything from light passing showers to fierce storms, from macro level to far away, indoors and out, and a whole variety of moods.
First Place
The quiet and enchanting Sophie the bird-saver by

Peyeyo

took first place, with its perfectly captured moment of stillness and warmth on a cold, wet day.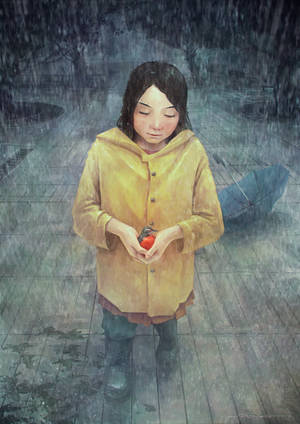 Second Place
Walking in the rain by

pixelstration

was silly and fun, a cute little cartoon that made a cheery moment out of dreary weather.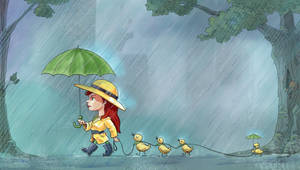 Third Place

July Elves Contest WinnersWe didn't get a lot of entries to the elves contest, but we did get some really nice work. And as usual, plenty of variety!
First Place
Elves by

pixelstration

is a lovely watercolour-style piece that captures both elfin delicacy and the strength of hunters. It also tells a story, giving us a glimpse into a brief moment as they pause on their journey through the forest.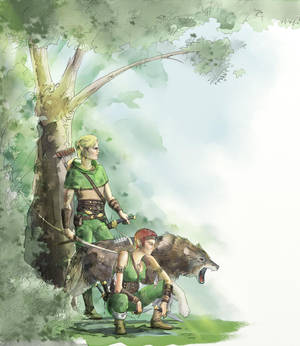 Second Place
Finished Elfwood 1 by

cartuneman

features a fantastic green woodland, full of ancient trees and an impish little elf.


Third Place
Temptation by

Jamesh2

tells a story of a monstrous ogre and a tiny elf. While the characters are great, the scenery really sell