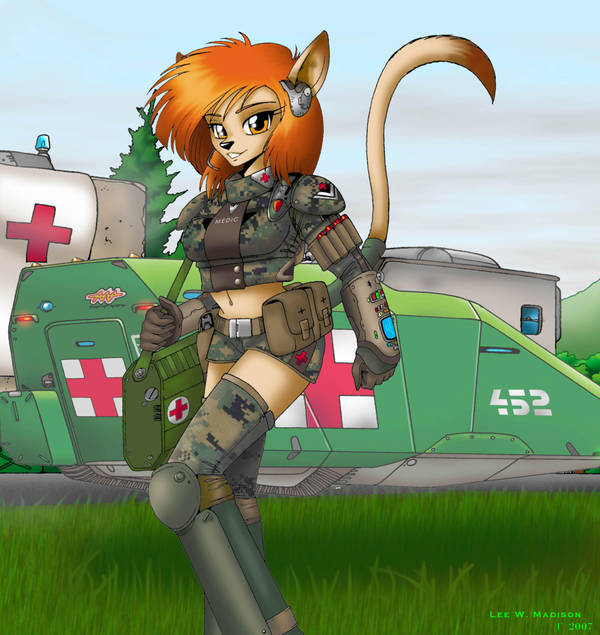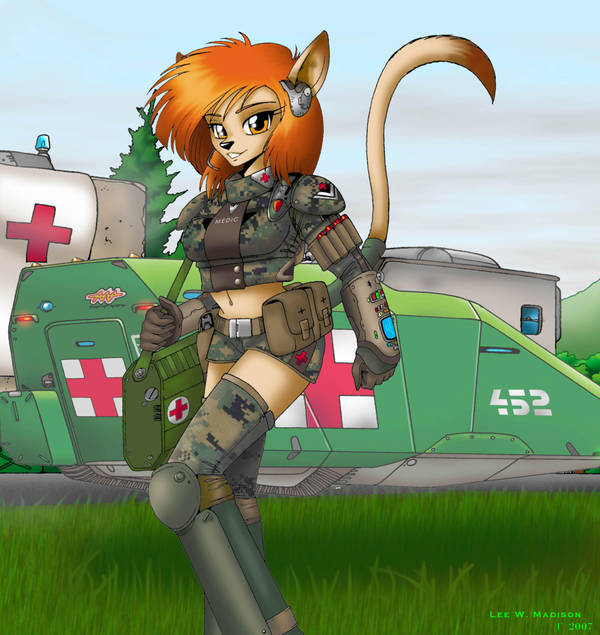 Watch
Mercy is a Fel'Tap field medic serving in the Axis Army. Her gear includes a medcomp/scanner on her left arm, an emergency beacon on her left shoulder, along with a band holding flares, a medikit is slung from her shoulder, and has medical and personal kit on her web belt and pack.

In the background a M-133 armored ambulance hovers nearby, next to a field hospital set up in a local hotel.

Considering her cheerful mood this pic must be occuring during peacetime manuvers.