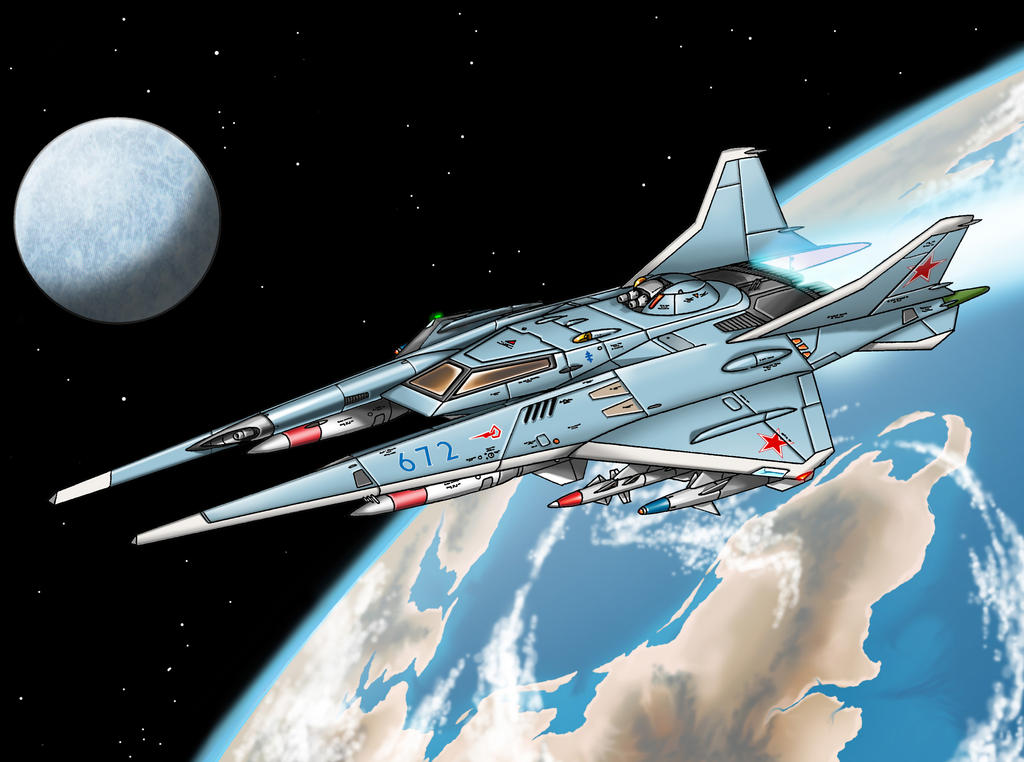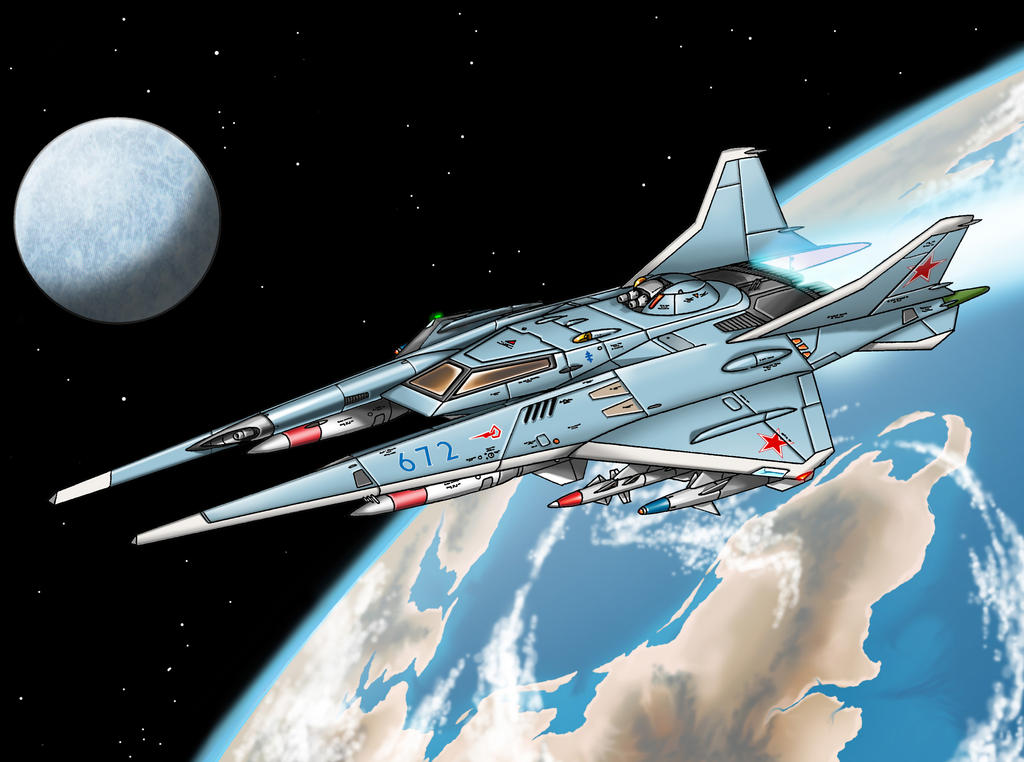 Watch
Milieu: Stellar Horizons RPG

A Russian Cosmo forces late model La-71 Attack craft patrols a colony world orbital zone. Armed with high energy weapons and missiles, most note worthy two large "anti-ship" missiles, the craft is ready to battle all intruders.

Design notes: This was done to the writer's original notes and plans. I had drawn an early version over ten years ago, and this "late model" version is based on that original( and much more crude) artpiece. I pulled out my trusty Russian/Soviet aircraft reference books for detail and color ideas.