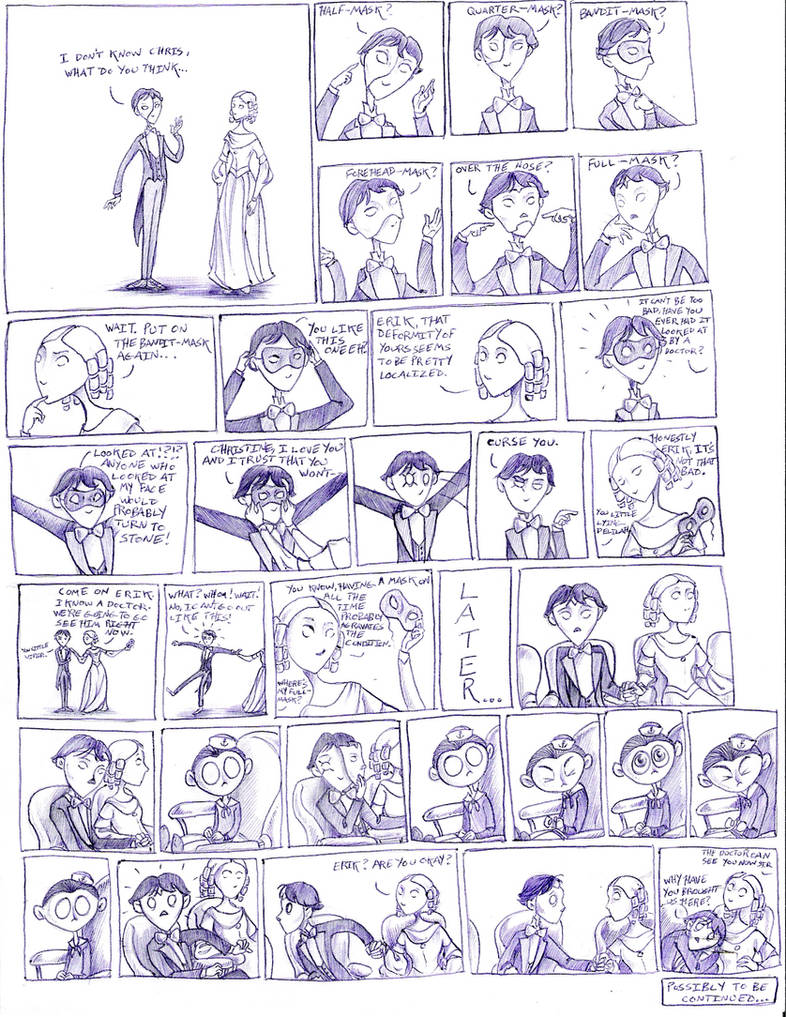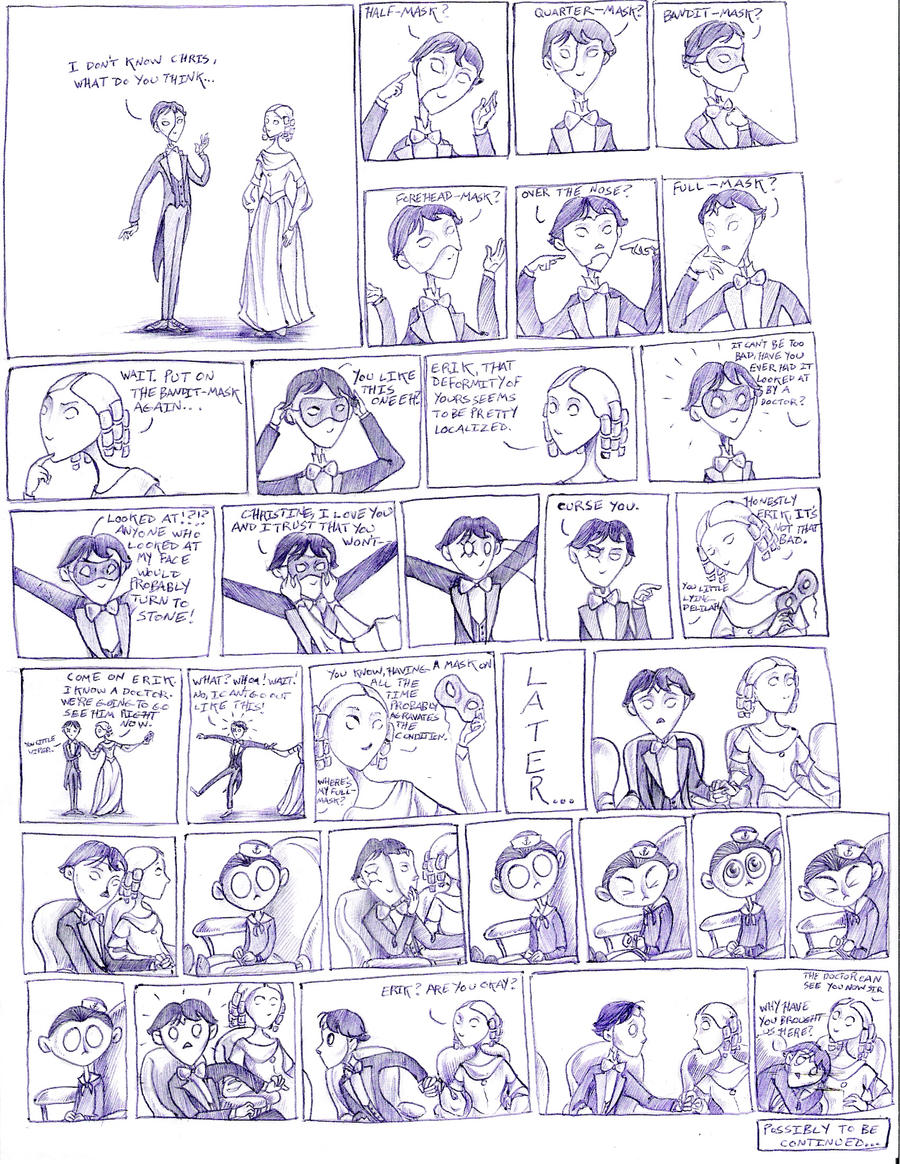 Watch
Finally I've got some Fanart of everybody's favorite Phantom!
I've been a Phan for a number of years, and I'm glad to see that due to the movie there has been a sudden rise in Phantom-awareness

At the same time however, I really hate how Erik in the movie (Erik was the Phantom's name by the way!) was hardly deformed at all. Honestly, the guy had a bad rash! It's become one of my pet peeves (I mean, if the Phantom' not ugly, what's the point?), and I think that may have had something to do with the creation of this comic. That, and I was just dying to do some Phan-Art! Hopefully more will be coming

Tell me what you think!
EDIT
Okay, everyone asks about the little boy. What's going on in those last few panels? Wonder no more!
Here's the deal. Erik is bored so He decides to try and spook the kid sitting next to Him by showing him His deformity. But instead of getting scared, the little kid shows Erik what he's in the hospital for. He's GOT PUPILS! Which spooks Erik.