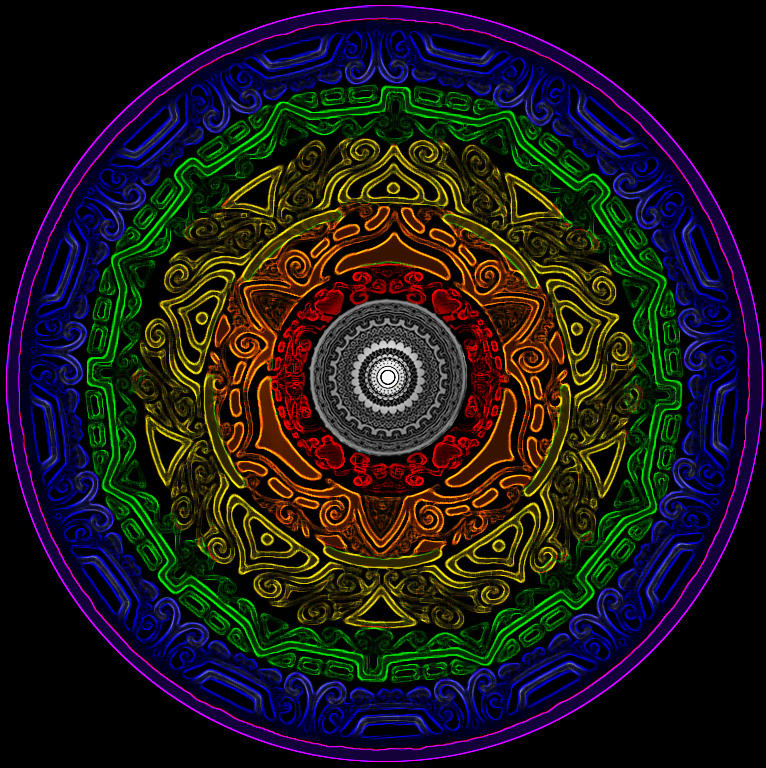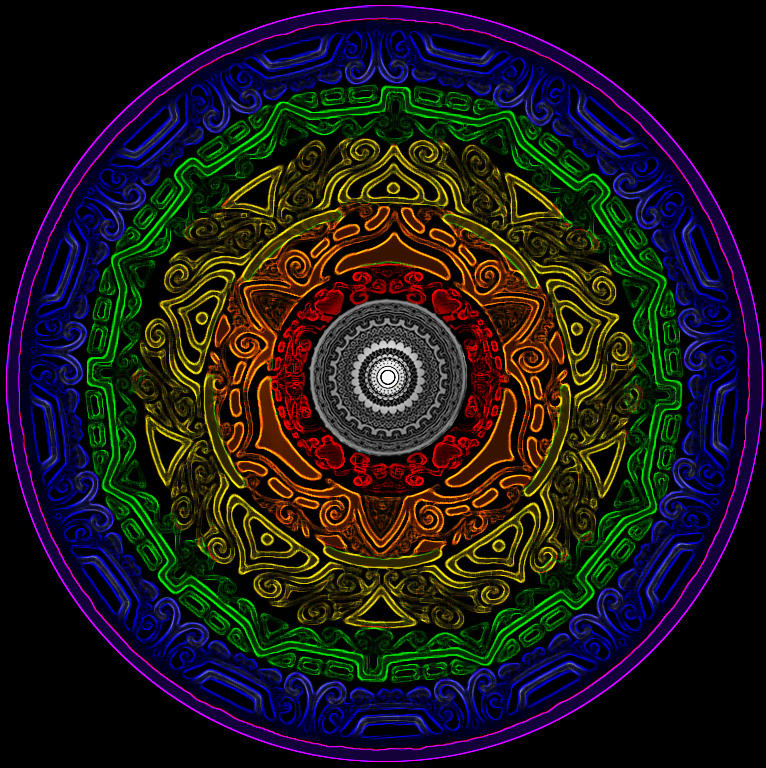 Watch
Playing around with the IPad.

0,1,2,3,5,8,13

Cool! I thought it was a fractal............
Reply

What program did you use to make this?
Reply

iOrnament and photoshop for the iPad

it's cheap but powerful.
Reply

I'm seeing a certain resemblance to the Aztec Sun Stone in this piece. Was that one of your influences?
Reply

Nope, my only influences were the numbers 1,2,3,5,8,13 and the colors of the chakras.
Reply

Very interesting. I have seen images like this before along with many mandalas so I suppose they were minor influences in the back of my head. I've had about 6 art history classes my self so there's a subconscious data bank of reference images in my head.
Reply

Now that you mention it, I guess there is a slight "mandala" aspect to the piece (I've dabbled in them myself). I look forward to seeing more art like this in the future

Reply