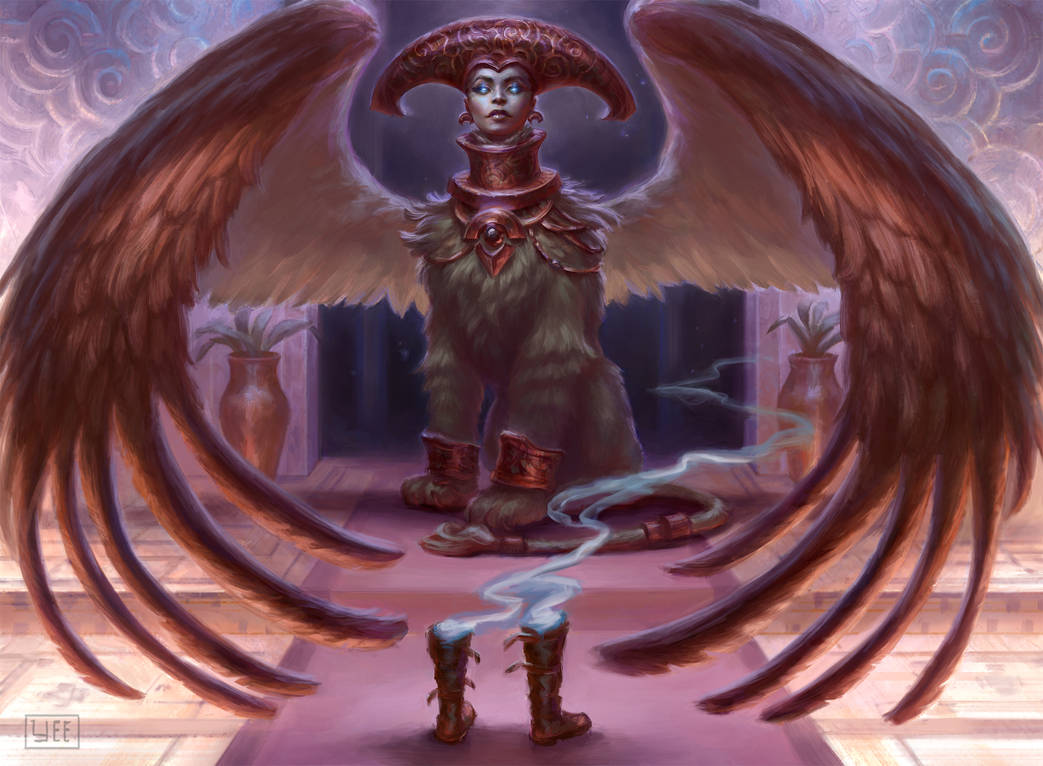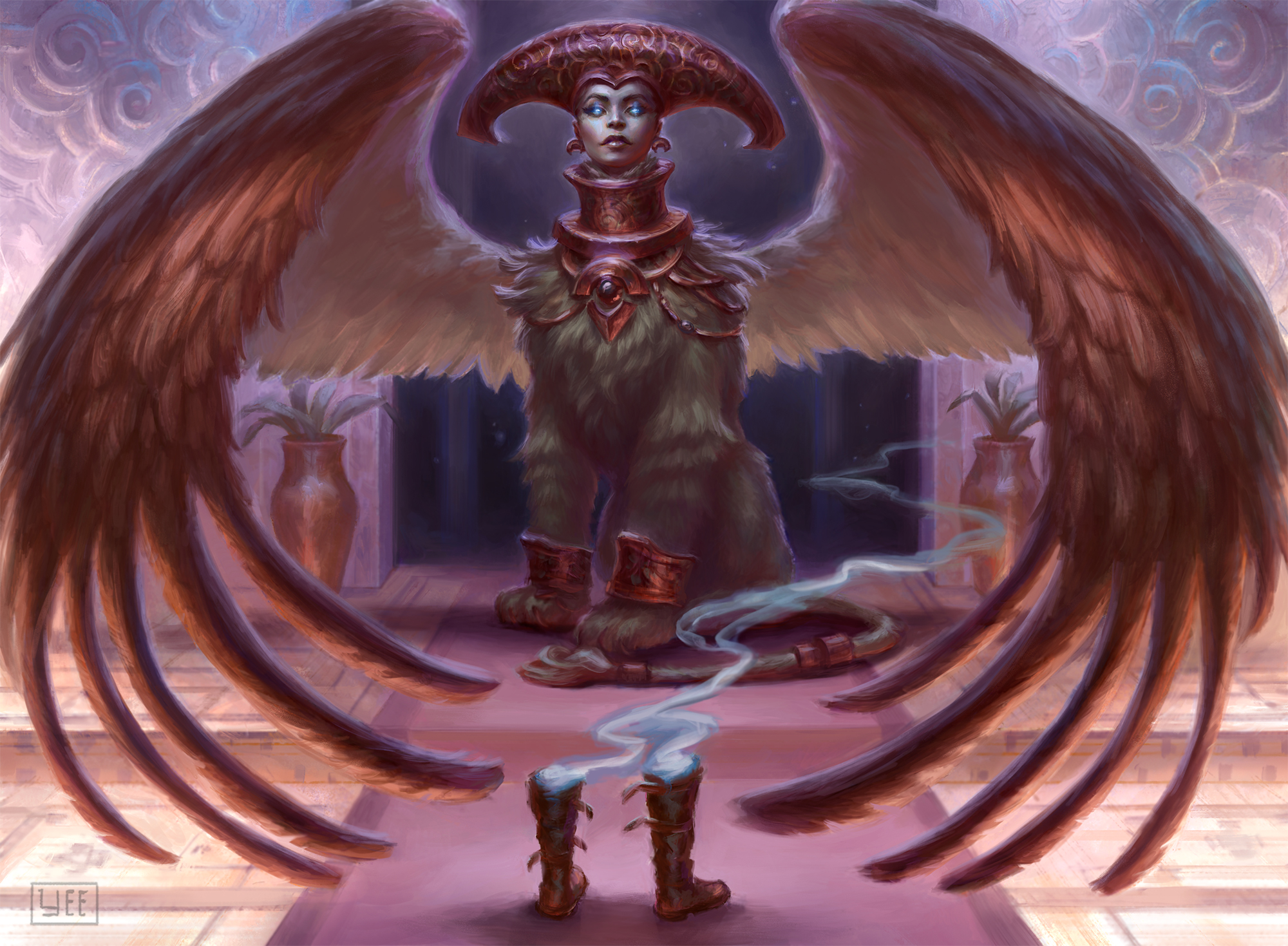 Watch

Reply

It looks like someone answered.. incorrectly. Also, neat idea.

Reply

stunning!!!
wonderful picture!!!
i assume he guessed wrong?
Reply

Easily somd of my favorite art in the game, love it!
Reply

"Your answer was.. incorrect."
Reply

Oh cool, now they're invisible! ...wait
Reply

This is actually pretty cool! I like the effect of the boots with the smoke coming out and the design of the sphinx itself is pretty interesting. This looks like it would be a legit MTG card.

Reply