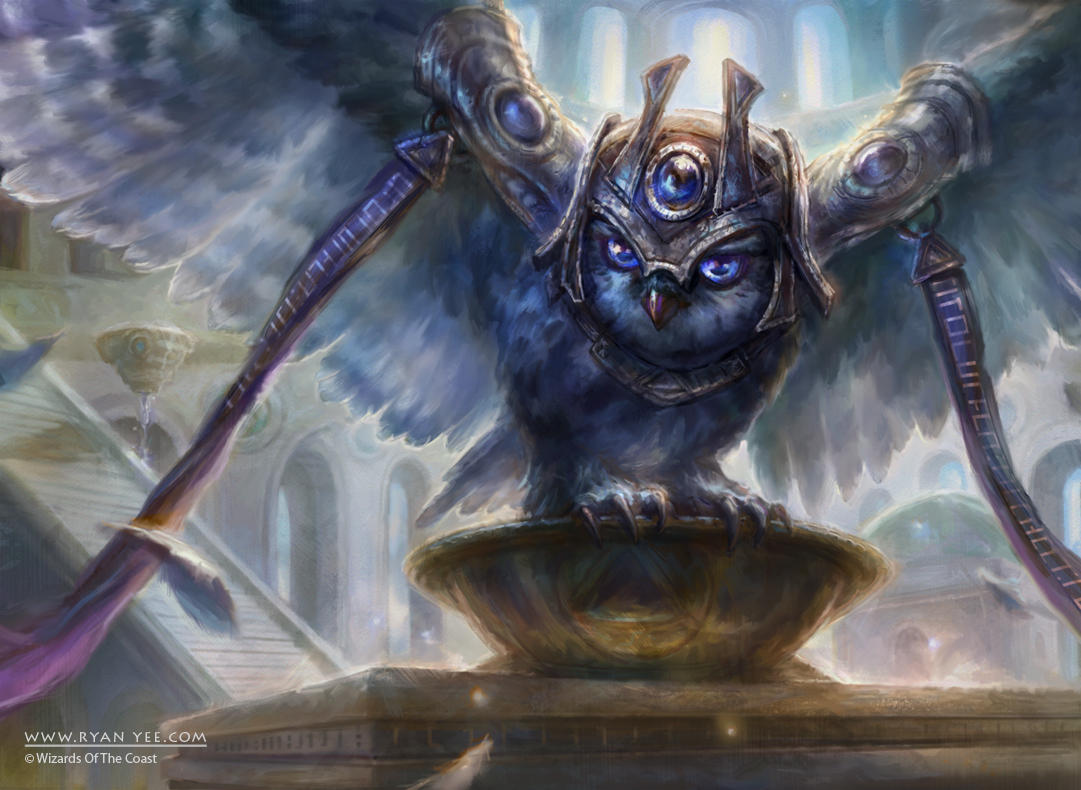 Watch

Reply

Reply

Have you ever considered making this into a playmat? I completely adore this art (and the fact that I'm a MtG judge makes it even better) and I would love to show the art off while I'm playing.

My favorite part of the drawing is the work you put into the owls head and surrounding armor, really makes it into the big focus of the drawing.
Reply

I would love to see this as a playmat, but wotc owns the rights to print it. Hopefully one day.

Thanks very much for the nice words. Hopefully one day I can make it to a Sweden GP!!! If you know the organizers please put a good word in for me

Reply

Dawh, I thought that was the case, I just wasn't sure what you were able to do with it since I've seen lots of other MtG art as playmats.
You're welcome! I do travel to lots of GP's myself so it doesn't have to be a Swedish one.

But maybe you just want to go there because it's nice?
Reply

Awesome, your style reminds me of someone else! Forgot his name, but he's pretty famous

keep it up dude!
Reply

Thanks! Well if you remember the persons name or what kind of work they did, please let me know. It's always interesting to me who I'm reminded of

Reply

Reply

Oh wow, That's some great work. Reminds me of Ruan Jia, which is one of my inspirations

Thanks for looking that up!
Reply

Great colouring. The owl looks majestic

Reply