I kept the competition open a little longer than expected to widen the opposition.
But now competition #2 is over, and the winners have been selected!
RUNNERS UP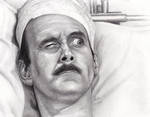 by
dreerose
So much character, it captures Basil perfectly!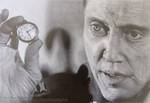 by
vitorjffg
I know how much Vitor put into this one, and it paid off. One of my favourite movie moments.
And the WINNER!
:thumb395908354:
by
duchess94
I've never personally delved into Final Fantasy, but the creativity in this work is amazing. And the eyes are incredible!
Great work artists! Your prizes will be transferred shortly, and you'll be in my upcoming journal at
ArtOfApollo
If anyone has any ideas for future competitions, feel free to comment below.
That's all for now.
J