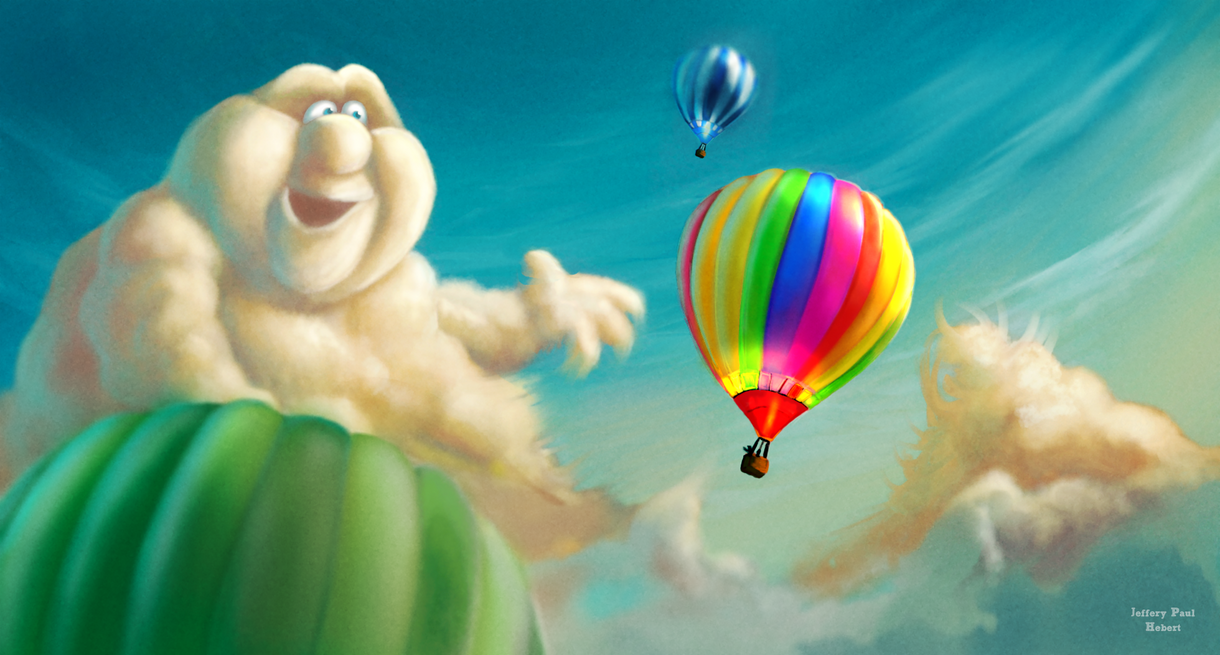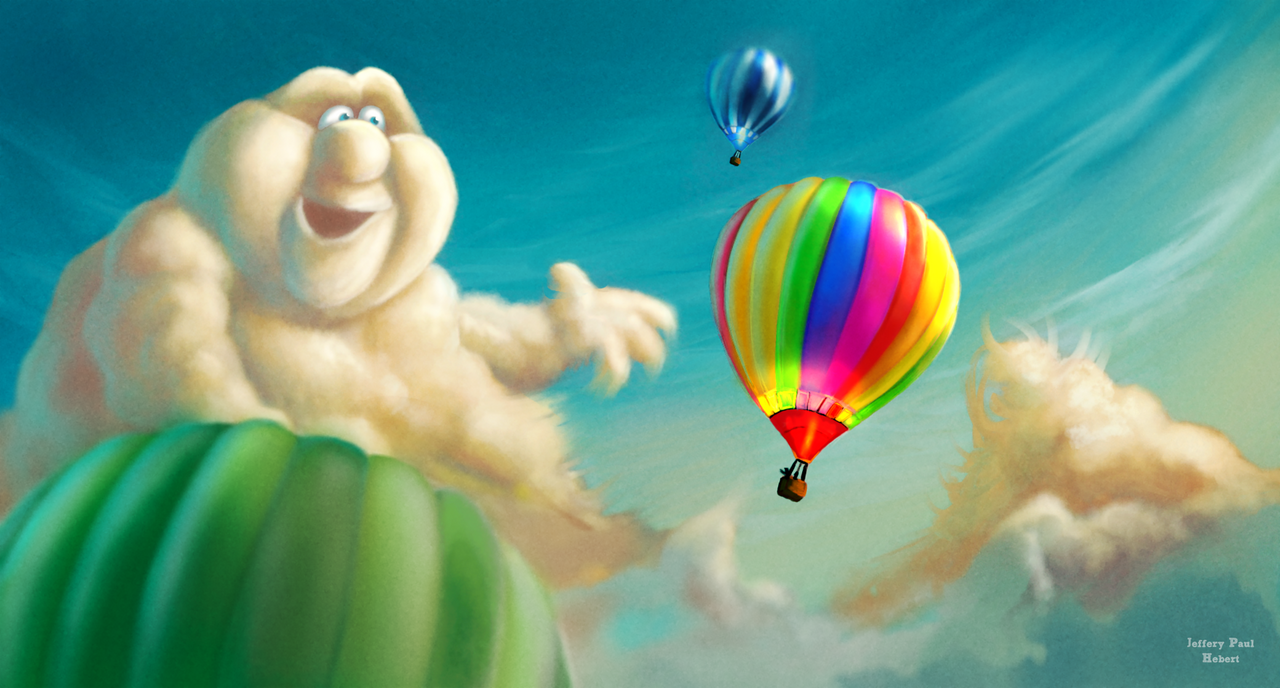 Watch

People who have an art style like you, deserve a million watchers. You sir, have a true talent.
Reply

Am I the only one who's seen the animation?
Reply

errrm. There may be a resemblance to something out there. I remember a Pixar short about clouds but really theres only so much you can do with big and fluffy lol.
Reply

I remember these cloud guys
Reply

I love how despite the fantasy nature of the scene and the toon-esque cloud guy design, it still has that realism and photographic feel. I'm guessing that's your secret sauce grain again? Great work Jeff!
Reply

hahaha Must be

Thanks Ian. This was fun, and I was able to get it done in a day. I was happy about that.
Reply

You're welcome. That's some impressive speed dude! Lately it can take me half a day to finish a bloody sketch!
Reply

Gorgeous!!!

Reply