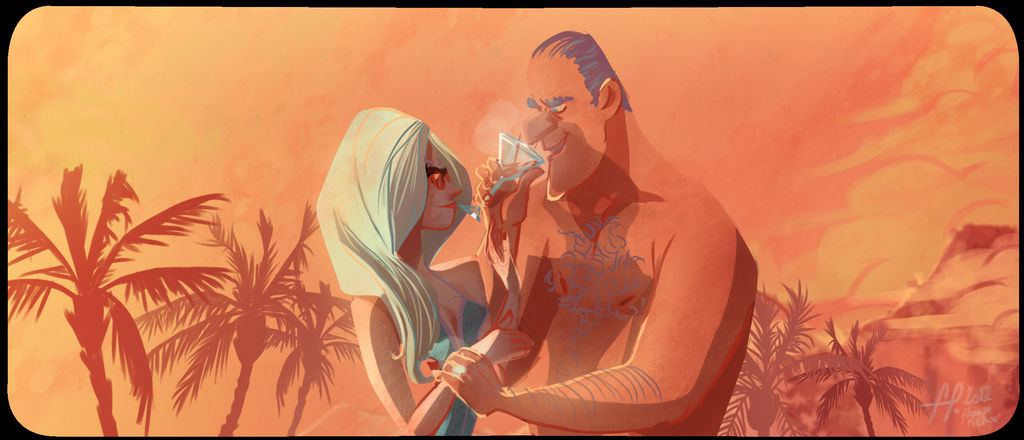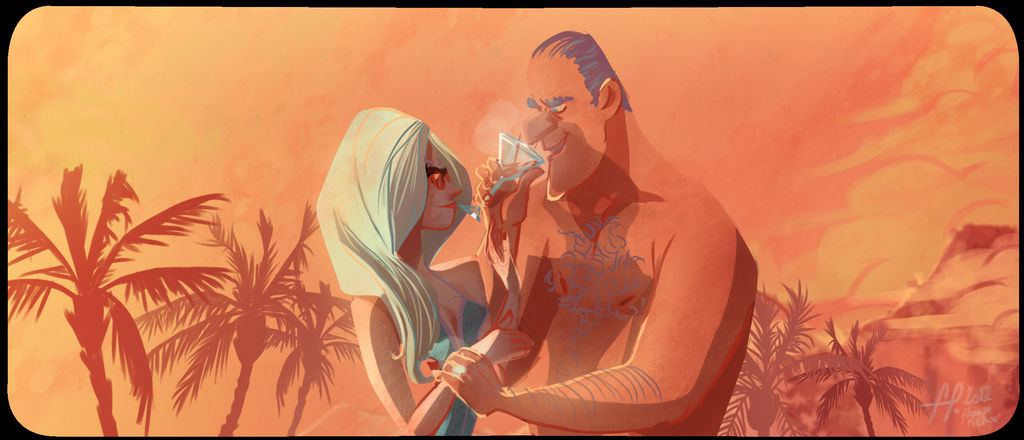 Another piece from my 8 Illustration serial
" A Man, a Blonde & Secret Schematics"
You can find the full 8 pictures by clicking here =>
[link]
I had a blast doing thoses, even though I'm not completely happy with them yet. I guess I need some more practice !
Working on some P* ( the blonde) character board & attitude !
Stay tuned!
-------------------------------
Un autre morceau de ma série d'illustrations
" A Man , A blonde & Secret Schematics "
( " Un Homme, Une Blonde, et des Plans Secrets ")
L'intégralité en cliquant ici
[link]
( sur mon blog que j'update bien plus souvent qu'ici désormais... j'ai du mal à faire les deux! )
Je me suis bien amusé en m'imposant ces contraintes même si je ne suis pas satisfait du résultat global. Surement besoin d'encore d'entrainement , mais ca a permis de tester des trucs sympas sur un storytelling pas très compliqué ( ni original )
Maintenant un peu de dev. sur les persos, notamment P*, avec posings et attitudes!
Stay tuned!

art©F.pichon 2012