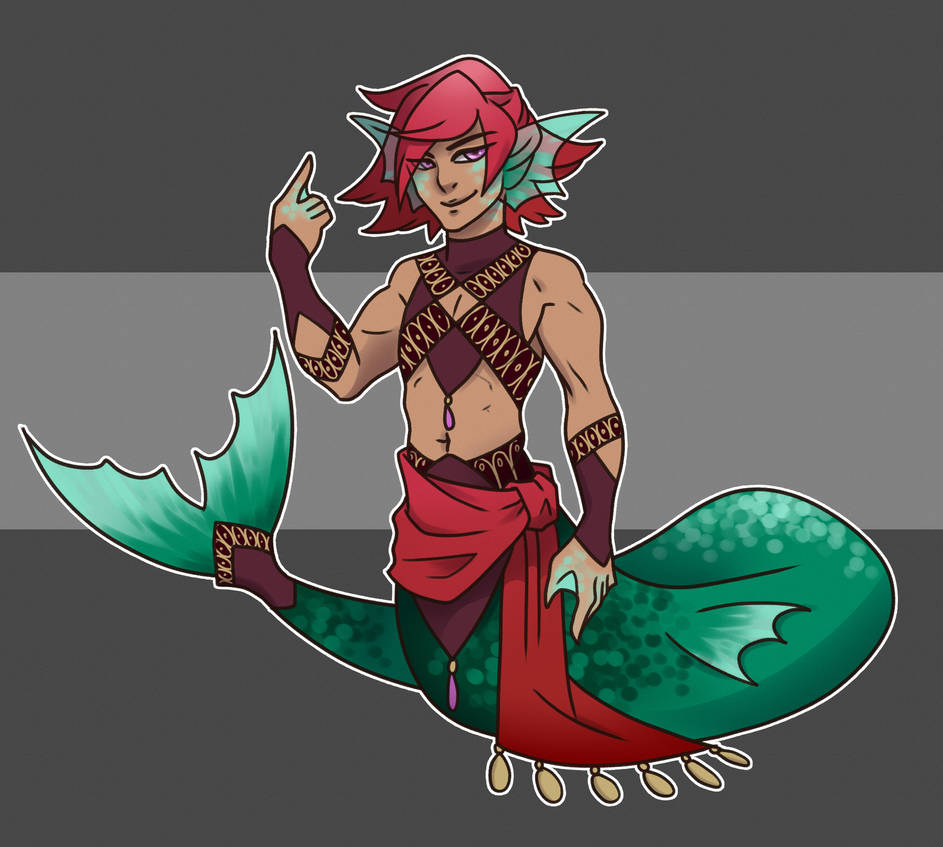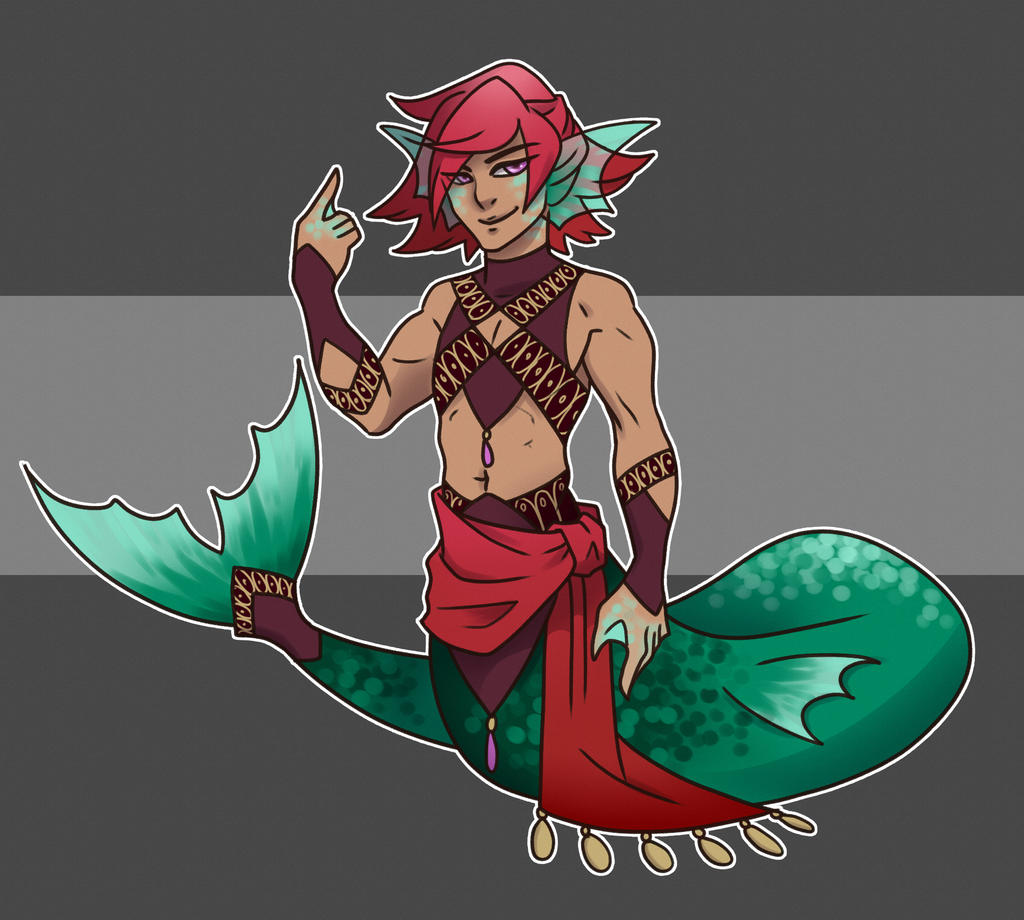 Watch
For
Looji
's character design contest. And now belongs to them!
I honestly can't think of a name for him ;_; So Caspian for now.
He's in his mid twenties.
He's a sassy and cocky sort of guy, kind of a know it all. He does know most everything about his home sea, but very interested in learning more about the world above the waves - though he doesn't want to live there. He's friends with the crew of the White Velvet and likes to stop by and trade info about the seas (weather, currents, who's nearby, possible treasures, etc) for land stories and goods. He's super jealous of Helmen because he wants a bird of his own but the sky is even further from the sea than land... I was thinking he could have a secret crush on one of the crew members and that's part of the reason he seeks out the ship when he can.

Reply

Congratz on the win! Your design is really cool! I can't wait to see how loo develops him!
Reply

He looks really cool!

Reply

Perfection! <3 I love him!
Reply

Reply

What a babe????

Good luck!
Reply