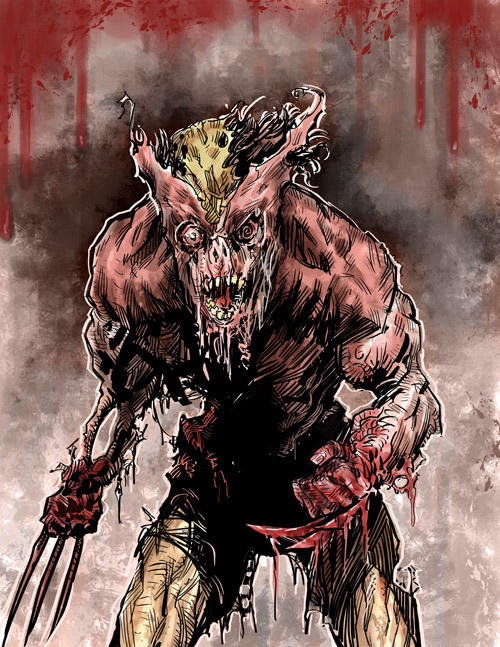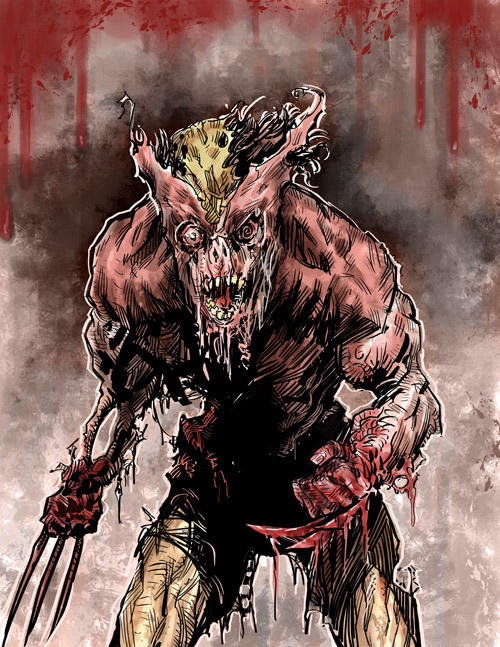 Watch
Another Zombie Wolverine. My other Zombie Wolvie gets a lot of love so I thought I'd do another. This is part of my resolution to do a personal sketch a day this month.

Photoshop cs4, 1.5hrs

I would love to own a piece like this... I'm a huge zombie fan... I'm really into rough zombie pencil / pen sketches.. what would you charge for something like that
Reply

Love the swirly in the left eye.

The graphics of the original were a bit more impressive, I liked that you could see the metal plate in his deteriorated arm. But this is awesome still ^_^
Reply

Reply

great work

Reply

Great job ! love the ink

Reply

good job. but I think Wolvie would never become a zombie, his healing factor should protect it, should be one of the survivors of Marvel Zombie, and perhaps the key to curing the plague.
Reply

Thanks. Your probably right but he's very fun to draw so logic got tossed aside for this sketch.
Reply

Yes, I understand you. anyway I always like to see Wolvie full of injuries, although he is healed from those wounds quickly.
Reply

So disgusting, so gorysh, SOOOOOO coooool, love it, Zombie Fan rigth here

Reply

Reply